11 Feb 2022
How are others setting event sustainability objectives?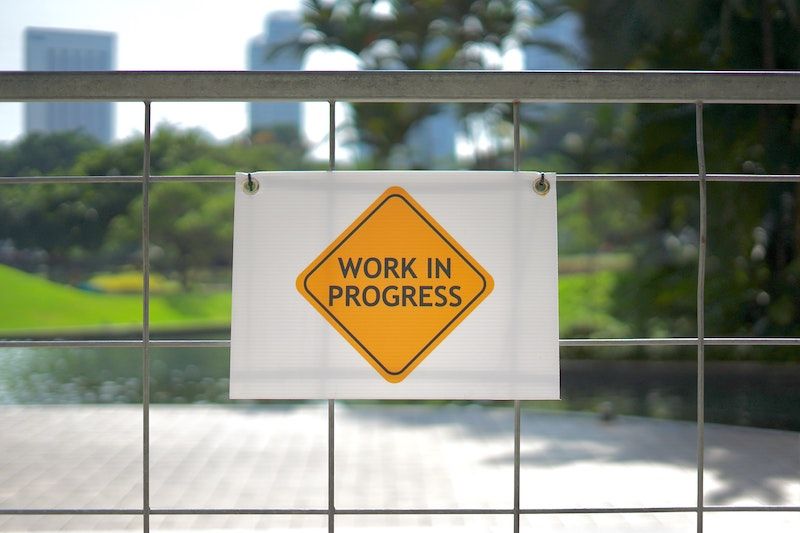 The biggest challenge when speaking to event professionals whether organiser, venue or supplier side is knowing where to start. We know we care about tackling sustainability and want to put some ideas into effect and perhaps already are but what next, how do we make this into a policy or set of objectives?
Ultimately there are no rights or wrongs; starting anywhere you can is the best place to start. But this still leaves many of us confused, so we wanted to look at some examples of how other companies are approaching this.
Pick some core areas
Typically energy and transport make up the bulk of event emissions and depending on the suppliers you choose, materials too. You could choose to start with these as this will create the biggest reductions over the shortest period of time.
The NEC has chosen to focus its efforts within the categories of Energy, Waste and Food Miles and within this has a host of ideas for reduction initiatives. For example, as part of their energy objectives they are committing to installing smart meters to track day to day energy use, LED lighting in hallways and paths to be on automatic sensors, auto start/stop escalators, exterior venue lighting set according to daylight saving, reducing recycle flow of water fountains and automatic taps to reduce water consumption. Their food miles initiatives include redistributing surplus food through Olio, 80% of food and beverage suppliers are within a 30% mile radius, providing water fountains across the venue to encourage refill options as much as possible. (Incidentally, Tessa Clarke, CEO of Olio is speaking at Reset Connect London, the exhibition as part of London Climate Action Week providing net-zero business solutions and the financing to implement them.)
Easyfairs focuses on mobility, social, energy, waste reduction, reducing emissions & conserving water and food & beverages. Waste reduction initiatives include using all-in-one reusable stand modules, biodegradable and recyclable carpet, using smart badges and cutting down on paper in the office and only using sustainable materials in the kitchens. Social elements include encouraging staff to give blood and encouraging team members to support local initiatives such as to help the homeless and victims of domestic abuse.
Aligning with company values and goals
Sustainability shouldn't need to be a separate strategy, it can fit alongside the core values and purpose of your business. If your company was involved in water, riverways or oceans you could extend your company's goals and values into sustainability objectives around reducing water consumption, reducing water contamination or ensuring fresh water access for all. If your business is already focused on connecting communities, or digitalising solutions for example, think of how you can add sustainability into this vision and you're more likely to carry it out as it will be aligned with all company activity undertaken.
Smyle Events makes this one of the core areas it offers clients, "consultation to deliver events that align with corporate sustainability goals". When working with an agency or client it's important you are both aligned on the guiding sustainability principles that need to underpin it.
Aligning with show industry needs
World Travel Market, organised by Reed Exhibitions, has made responsible tourism the core of their sustainability agenda. They have set up awards and content around this under the 'Platform for Change' and use this as a basis to influence and encourage the sector to ensure businesses and destinations take responsibility to reduce negative impacts and increase positive ones. In 2022 they will be challenging the industry to adopt tried and tested solutions for good.
Informa do this across their shows, ensuring not only are they using the most sustainable principles possible for running the events but that the event has a positive sustainable impact on the event's sector itself. This is done through their initiative 'Sustainability Inside', part of their Faster Forward programme, which arms their customers to make their markets and industries more sustainable. Their aim is to embed relevant sustainability content inside 100% of their brands by 2025.
Aligning with SDGs
Many companies use the Sustainable Development Goals to guide their sustainability objectives.
IMEX state "For everything we do, we look at ways we could do it more sustainably, benchmarking our performance against industry standards such as the UN Sustainable Development Goals".
Reed Exhibitions have published a 'Sustainability Charter for Events' which underpins all events, in this example Offshore Europe. It makes transparent which goals they are focusing on for their events: SDG8 - Decent work and economic growth, SDG12 - Responsible consumption and production, SDG13 - Climate action and SDG17 - Partnerships for the goals.
Review all activities and let the numbers guide you
Companies that are willing to measure all of their activities and associated emissions may use the results to guide their approach. Even measuring just the more obvious areas of your business where data is available will work. This typically involves objectives being set as reductions of previous emissions results. Perhaps you would look to reduce your electricity related emissions by a certain percentage and in setting this look to initiatives such as switching to renewable energy, switching to LED lighting, auto shut off lighting, etc.
Raccoon Events have chosen to follow this path. They are completing their roadmap as part of the Net Zero Carbon Events Pledge which includes assessing and reducing the environmental impact of their business, of their suppliers, working with exhibitors to reduce the environmental impact of their attendance, developing tools to support visitors in reducing their environmental impact and exploring offsetting opportunities.
Summary
As you can see there are numerous ways to approach setting sustainability objectives. The key things to note are
Be accountable (make sure you measure the impact of what you're doing)

Be transparent (it's far better to communicate your journey, your intentions, your challenges and process than nothing at all where your stakeholders don't think you value sustainability)

Just start (there is no such thing as a perfect or correct strategy, pick some objectives or areas that work for you and start there. Even if you only pick one or two initial focus points get going with those, don't overwhelm yourself and the rest will flow from it)
About us
If you need some guidance on what data to collect, understanding and calculating the associated emissions and how to determine your sustainability objectives from them, why not sign up to Reset Connect's Event Sustainability Workshops?
These 3 part online courses help you learn how to measure and reduce your emissions, identify your biggest impact streams and set short, medium and long term objectives to form or continue your strategy. We get straight into action helping you work out your event related emissions and carbon footprint over the course.
Check out our upcoming dates here. All participants have only had positive feedback so far. Check out what they have to say, pricing and content at https://www.reset-connect.com/group-sustainability-workshops