Winning Formulas to Close the Loop
28 Jun 2021
(Your local time: - )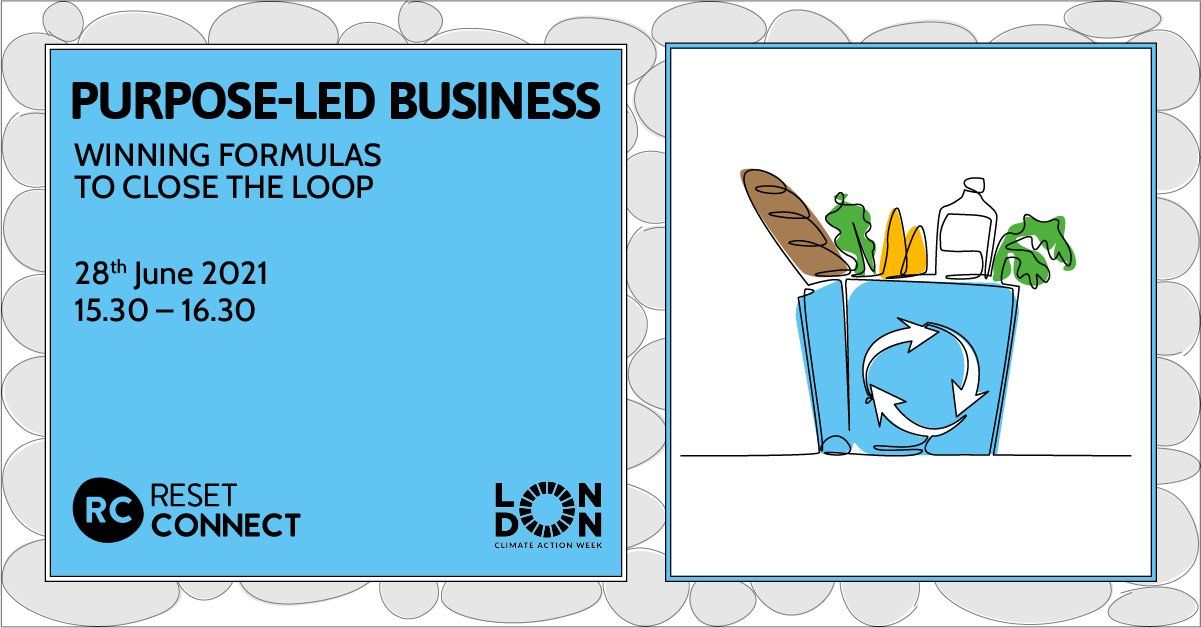 Sustainability is fast becoming central to today's business DNA. With 91% of millennials saying they would switch products to buy from a more purpose-driven brand, the business case is clear, businesses need to change.
Adopting sustainability strategies is key to retain and attract these new customers, reduce costs, create competitive advantage, drive new revenues, investment and ultimately to ensure their survival. Our Sustainability Ambassadors are passionate, purpose-driven entrepreneurs and business leaders, who have successfully set up or adapted their business models and products to meet sustainability goals.
Focus:
In this session, we look at a cross section of different business models and solutions to unpack our speakers' experiences. Why did they choose the approach they did; how did they roll it out; what has the audience and industry take up been; what results have they seen to their bottom line and carbon footprint and what are they planning next?
The webinar will expand on our previous ambassador interviews to provide key takeaways that you can implement in your business today whether you're launching a sustainable initiative, strategy or business.
Speakers:
Moderated by Nancy Hyne, Founder, True Horizon
Simon Rombouts, Co-Founder & CEO, Chainable

Carolyn Butler, CEO, Borobabi

Sean Peters, CEO, DryGro

Wai Foong Ng, Founder, Matchable

Andy Stephens, Head of Sustainable Food, COOK
Audience:
Owners of sustainable businesses

Businesses with sustainable products and services

Entrepreneurs looking to start up, scale or fund a sustainable business

Investors looking for a deeper understanding of market trends and current thinking in ESG

Businesses looking to source more sustainable suppliers or move to a more sustainability-driven business model