Future Energy Solutions For Business
29 Jun 2021
(Your local time: - )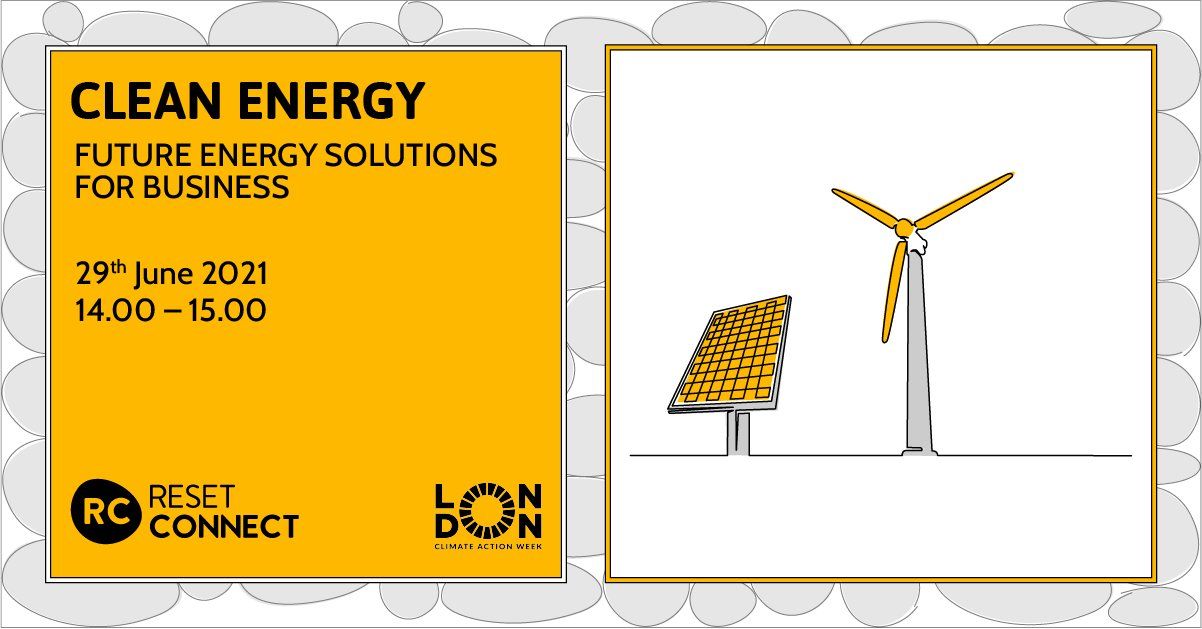 Clean energy solutions are a critical factor in any business sustainability strategy.
With a market valued at £46.7Bn, the government plans to make the UK the world leader in green energy, with renewables already providing nearly a third of the country's power. They have committed to reducing carbon emissions by 78% by 2035; with clean energy at the core of the solution.
Over 300 global brands have already committed to 100% renewable energy. Big business is already embracing this. We need to ensure all businesses are able to do the same. We need clarity on the energy mix as it diversifies further, on new market mechanisms, energy sources, purchasing and supply solutions and tariffs for specific energy needs.
Business adoption is a key enabler in the UK's clean energy revolution.
How do we ensure its success?
Focus:
This session looks at a broad and holistic framework for how businesses of all sizes can use clean and renewable energy; the dangers of obfuscation; how leading energy providers in this space are helping businesses on their sustainability journeys; how energy innovation is driving new customer behaviour and investment; and what more still needs to be done in this sector.
Speakers:
Moderated by Amy Marshall, Director & Energy Lead, KPMG
Chris Bowden, MD, Squeaky

Juliet Davenport, Founder, Good Energy

Zoisa North-Bond, CEO, Octopus Energy for Business

Emily Farnworth, Chair of Advisory Group, RE100

Richard Murphy, Managing Director, The Energy Consortium
Audience:
Sustainable businesses looking for clean energy and an understanding of the opportunities and partnerships in this sector

Sustainable professionals in corporate organisations of varying sizes tasked with spearheading strategies around reducing emissions, carbon neutrality and net zero

Utility companies and energy-intensive end users

Existing retail and business customers looking to get the very latest updates on the Clean Energy Revolution