COP26 Energy Spotlight - Championing Green Urban Infrastructure Projects
04 Nov 2021
(Your local time: - )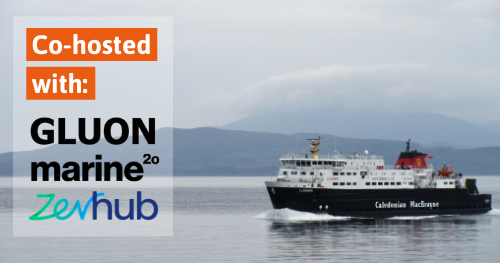 Focus:
On November 4th, the COP26 programme focuses on accelerating the transition to Clean Energy. The use of green fuels for transportation, including Green Hydrogen, plays a key role in this debate, as does the establishment of a critical and reliable supply chain, fuelling infrastructure, financing and digital integration in order to secure a seamless transition to global net zero as quickly as possible and keep 1.5 degrees within reach.
Join us for this unique networking event in London on the evening of November 4th to discuss the day's agenda at COP26, the effects of policy on maritime and other transport modes within the UK and globally, learn about new project case studies, and meet the players driving change in this space.
There is limited capacity in our London venue, so please apply to book your place without delay!
This event is supported by Gluon Group, an active investor and developer of clean fuels and mobility-as-a-service companies and solutions in a smart city context.
Speakers include:
Steve Norris, former U.K. Transport Minister and Non-Executive Director, Gluon Mobility Ventures

Sean Collins, Chief Executive Officer & Co-founder, Thames Clippers

Susan P. Kennedy, Vice President, Lyft

Tom Woods, Managing Director, Woods Silver Fleet

Clive Southwell, Director, UK & Ireland, Green Flux

Jacob Roberts, Transport Policy Manager, The REA

Sanmit Ahuja, Founder & CEO, Impactirr Alliance
Moderated by: Per Regnarsson, CEO, Gluon Mobility Ventures
Audience Profile:
COP26 Delegates and attendees

Stakeholders and market participants within the maritime and transport industries

Inland, port and coastal transport Infrastructure owners and operators

Producers, suppliers and engineers active in both the Power and Hydrogen industries

Road, rail and aviation professionals looking at new transport projects utilising clean energy