Building Back Better: A Net-Zero Events Industry
30 Jun 2021
(Your local time: - )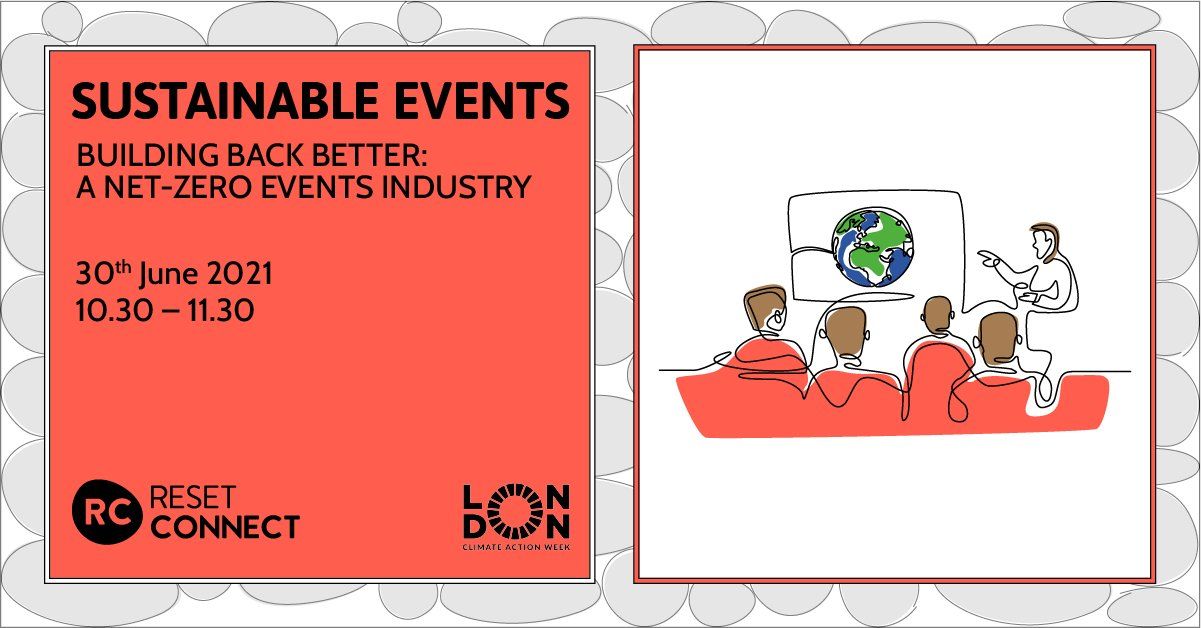 As the UK begins to open up again over the coming months, venues, organisers and suppliers that are part of the £70bn events industry will be asking how they can avoid any future shocks and setbacks.
We are already adapting operations to ensure stringent COVID-19 measures are put in place but we need to create resilience and opportunity far beyond this. This is a rare chance to reset as an industry; to build back better and ensure our businesses and industry survive.
Focus:
This session explores what a thriving events ecosystem can and should look like. It brings together stakeholders from all parts of the industry to discuss their current sustainability successes, challenges and barriers. It explores how open sourcing, industry-wide frameworks and net zero pledges can help us drive progress quicker. We also look at quick wins, innovative solutions and changing business models that support sustainability objectives such as hybrid and digital opportunities, sustainable travel, cross industry collaborations and community accountability.
Every stakeholder in the events ecosystem has a key role to play in shaping a sustainable industry and protecting its future.
Speakers:
Moderated by Guy Garside, Associate Director, Explori
Mike Piddock, CEO, Glisser

Lucille Ryan, Senior Sustainability Manager, Informa

Sian Richards, Head of Sustainability, Olympia London

Anna Abdelnoor, Co-Founder, ISLA

Christian Møller-Holst, Founder, Goodwings
Audience:
C-Level and senior management stakeholders from venues, organisers and suppliers

CSR and sustainability professionals in the events industry

Event managers, producers, Ops teams and consultants

Creative agencies that create experiential touchpoints