Boardroom Benefits - Sustainability at the Heart of Profitable Business
22 Sep 2021
(Your local time: - )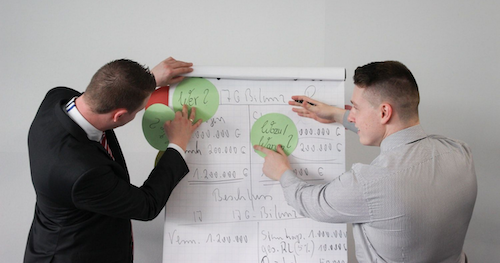 Focus:
Sustainability has now become a business imperative for all companies, and the need to work to source responsibly, minimise footprints and innovate around the product life cycle is now expected by shareholders. We all understand the importance of investing in robust, transparent and sustainable business practices, and what used to be a corporate mission to do good has now become an essential core practice for any business – global or local.
According to the World Economic Forum, total sustainable investments topped $30 trillion in 2020 – up 68% since 2014, and tenfold since 2004.
We engage with three global brands to discuss why sustainability is the key driver for a profitable, successful business in the 21st century.
Audience Profile:
All SMEs and blue chips seeking to refine and advance their sustainability strategies.

Consultancies and experts advising on improved sustainability practices and methodologies.
Contributing Speakers:
Susan Hooper, Founding Director, Chapter Zero and Board Member Uber UK, Moonpig PLC, Rank Group PLC and Affinity Water Ltd

Rob Labinski, Head of Electrification, Octopus Energy

Catherine Westoby, Senior Policy Advisor - Public Engagement and Behaviour Change on Net Zero, UK Gov Department for Business, Energy & Industrial Strategy
Moderated by Hannah Cox, Founder, Betternotstop and The Better Business Network