23 Jun 2021
Will rental transform the fashion industry and its carbon footprint?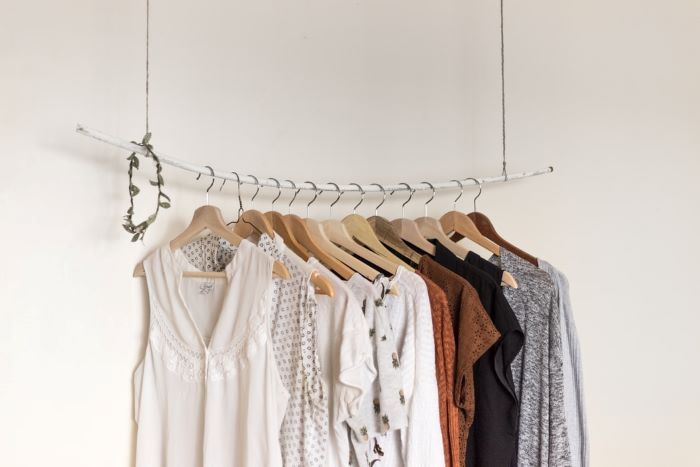 The fashion industry has a pretty huge carbon footprint estimated to be around 10% of total emissions. Turning the industry on its head by renting, rather than buying, clothes could be one way to reduce it.
The amount of clothing produced has doubled in number between 2000 and 2015 from 50 billion to 100 billion items. What's just as worrying however is that the amount of times clothing is actually worn has gone down by 36% in this period also.
And doubling the times a piece of clothing is worn can reduce its carbon footprint by 44%. Put that piece of clothing into a lease clothing store that is worn by five people and the reduction can be an astonishing 70% in CO2 emissions compared to them each buying the item.
And these clothing rental companies are starting to really take off. In the U.S. Rent the Runway was one of the first disruptors in the market and now turns over $100 million in revenue year on year. And companies like By Rotation and My Wardrobe HQ are starting to do the same in the U.K. with the latter leasing the wedding dress of Carrie Symonds when she married the Prime Minister recently.
Large clothing brands starting to get involved
And with the size of the U.K. fashion rental market estimated to hit £2.9Bn in size alone by 2029 the big fashion brands are starting to make their own moves into the space also. The economics just make a hell of a lot of sense also, why sell a jumper for £50 say making £40 when you can rent it out ten times and make £90.
But the pump and dump business model of fast fashion today is very different to the logistics of the rental model. It involves returning, washing, dry cleaning, repairing and reshipping clothing and this is not in their current skill-set. As a result we're starting to see start-ups emerge in the space such as Zoa. They offer a white label service for big fashion brands to do exactly this and charge them based on the different parts of the service they use.
There's also companies from the U.S. emerging in the market looking at providing their services to big brands, with CaaStle launching in the U.K. in partnership with Moss Bros. The CaaS part of their name stands for 'clothing as a service' and expect this model to start to really grow over the coming years.
New ownership model drives new opportunities
One of the new elements that will be introduced as fashion moves towards this new model will be washing taking place more centrally by clothes leasing companies. This provides opportunities for far greater sustainability innovation around such services. One such area is the washing of these clothes, the trailblazers in this space are Oxwash, led by their ex-NASA CEO they are creating a seriously sustainable wash and delivery service in urban areas. The service uses 70% less water vs. domestic washing machines due to a water reclamation process using water from previous washes. They also capture 95% of microplastics in every wash. Every year a half a million tons of plastic microfibers are dumped into the ocean, the equivalent of 50 billion plastic bottles and anything to reduce this is a big deal. And finally OxWash deliver the clothes via bike to their customers. The company is already working with clothing rental company HURR.
There is still a long way to go however
A study in 2019 by US Research company; CGS found that from 17,000 US consumers surveyed, only three percent have used a clothing rental service. However a large number of these respondents (39 percent) did not understand or were not familiar with clothes rental services. The good news is that with the emergence of AirBnB and rental cars awareness is now growing.
And consumers are willing to spend money on clothes rental it seems also. 72% of consumers were willing to pay $50 per month to rent three items. And with increasing concern for the environment from younger generations expect models like rental to continue to grow.
Is the rental market the answer?
There are however other models that are being developed also with organisations like Thrift+. The company is popularising the second hand ownership market through their click and deliver app.
There is one final key component that is starting to be more actively developed, that of recycling clothes at the end of their lives. With companies like Worn Again in the U.K. looking to provide a solution for blended cotton and polyester clothing where they are broken down to a polymer level to be used all over again. Whilst not price competitive today, if it can be successfully scaled this can be a key piece to the sustainability puzzle for the fashion industry.
If you'd like to hear more about the different approaches being taken across industries to become more sustainable you can subscribe to the Reset Connect newsletter here.
Find out more about Purpose-Led Business and watch our free webinar on-demand by registering to our community of entrepreneurs