08 Jun 2021
Whose responsibility is sustainability?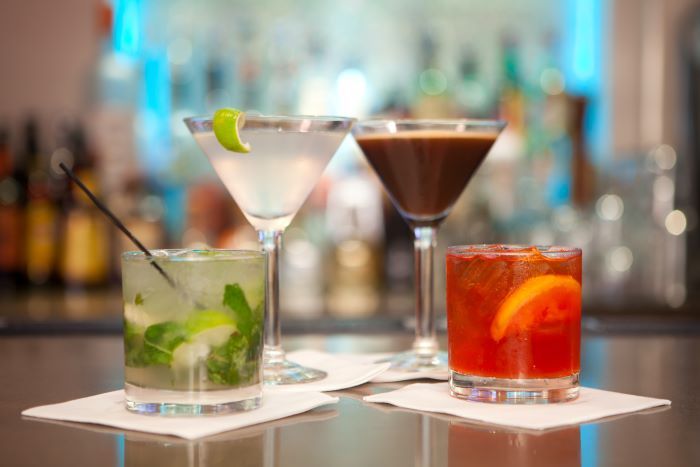 Four people walk into a bar, a CEO, HR officer, manufacturing manager and consumer. Before they order, the bartender asks: "Which one of you is responsible for sustainability?" Everyone points at each other.
So who is telling the truth? Let's investigate.
The role of the CEO:
Adopting a sustainable approach to business makes a company more resilient and therefore more valuable in the long run. The CEO can inspire employees and consumers, if they show a willingness to make sustainability a key focus within the company. A survey conducted in 2010 by Accenture and UN Global Compact showed that 93 percent of CEOs view sustainability as critical to their company's success. This gives the CEO the perfect opportunity to free two birds with one key.
Leading sustainability advisor Sandja Brügmann - who has an incredible track record in supporting some of the world's leading companies in sustainability - said "leaders cannot successfully pursue sustainability if they don't also work with a deeper consciousness regarding their underlying motivations."
Setting a good tone for the rest of the company to follow and work towards is an important first step. One way of doing this is implementing sustainability related incentive structures throughout the company. Putting a price on carbon emissions can be a key element in this endeavour. This will also raise awareness of its importance outside of the workplace and employees homes.
Consumers are more likely to buy from your company, if they feel like you are helping them contribute to a greater cause. 88% of consumers expect businesses to help them with their environmental and social footprint and will switch brands if not. As a result, businesses are improving their environmental and social practices and making them more accessible to the public. This doesn't need to start with the CEO but buy-in from them ensures full take up across the business and keeps customers, their investors and other key stakeholders happy while simultaneously impacting the world in a positive way.
The role of HR:
HR can implement a sustainability culture through their recruitment, training and benefits responsibilities. This sustainability philosophy can start from the first contact with future employees in the way company's market themselves. Transitioning to online recruitment information and virtual interviews instead of glossy brochures and making candidates use public transport, makes a strong first impression.
If sustainability is prioritised in the recruitment process, it sets an important example for staff, who won't be surprised by the green culture within the company. Like the CEO, HR can provide performance related incentives to employees who take the initiative in sustainability practices. Rewarding employees with bonuses, recognition, holidays etc will send a strong message of its importance throughout the company. While the rewarded employees are motivated to continue their sustainability practices, fellow employees - who may not have taken an interest before - may be inspired by their colleagues. Another way or rewarding and motivating is days off dedicated to causes through company charity days. Many companies allocate a number of days a year as a perk or reward to have time off for a cause such as supporting a social project, a litter clean up or tied into the company's wider sustainability and charity goals.
The importance of HR to sustainability was quantified in 2016 when Cone Communications did a Millennial Employee Engagement Study which found that 64% of millennials consider a company's social and environmental commitments when deciding where to work. The new generation of workers are more concerned about impact and purpose than their predecessors ever were. This is because they have been brought up on the importance of sustainability. Things such as recycling and fair trade, which may have been optional for previous generations, are now part of their DNA.
The HR department is tasked with finding the perfect medium between ensuring sustainability targets are being met (if there is no dedicated sustainability team), whilst also ensuring the employee's satisfaction hasn't been compromised. A happy, empowered workplace will lead to a more efficient progression towards the business' objectives, sustainability and beyond.
A great example of this in action is within the retail industry where the majority of workers are millennials. Employees have put pressure on their companies over their sustainability concerns. This has led to leading UK retail companies joining forces to form the Textiles 2030 initiative in a bid to reduce the climate impact of the clothing trade. It is so important for companies to attract and empower employees to have a voice and really be able to flex their muscles, demand more action and add value to the business beyond profits.
The role of the manufacturer:
With criticism more likely to be directed at the company, it is easy for the manufacturer to take a back seat and relinquish any responsibility for sustainability. Unfortunately by doing so, the manufacturer is underestimating their importance. There are countless examples of employees forcing real change, from IBM workers completely re-engineering how waste is handled within the company through meticulous weighing of rubbish bins and improved messaging; to Unilever workers at the company's PG tips tea factory in Trafford Park, England, who proposed reducing the end seals of each tea bag by 3 millimeters resulting in 15 huge reels of paper being saved every shift. Since its launch in 2015, this factory-floor suggestion has resulted in savings of €47,500 and 9.3 tonnes of paper (about 20,500 pounds).
The increased access to information means that the public can find out the bad side of businesses within seconds. Nike was a victim of this increased coverage with their manufacturing scandal in 1991 of sweatshop conditions and child labour. Manufacturing companies have received a lot of criticism for the poor conditions and low wages they subject their workers to. The increased pressure has forced companies to rethink their supply chains including sourcing their stock locally. Marks & Spencer have long committed to sourcing locally, to help the environment and support the community. This not only reduces the carbon footprint of the company - including less transportation of goods, and less chemicals used on preserving stock - but it also creates jobs for the local community under properly regulated working conditions. A sustainable ripple effect!
Whilst the manufacturer may be waiting for their company clients to request a change in how goods are made, these examples show that making the first step can have a positive impact financially and to brand credibility. All parties need to be supporting the move to sustainability and be responsible for their own output. Just because there is still a market for forced labour clothing for example, doesn't mean it will exist in 2 years or that customers will continue buying from it. Without acting now manufacturers will lose their competitive edge with tomorrow's buyers.
The role of the consumer:
In theory, the consumer should take responsibility for sustainability because they represent the largest stakeholder. Now more than ever the consumer has the power to influence companies through their purchasing power. You may have noticed that Mcdonalds has gone from plastic to paper straws. This change was the result of half a million consumers calling on the food chain to ditch plastic straws. Furthermore, the consumer decides what to do with their purchase once they render it useless. The positive effects on future generations would be endless if every consumer took it into their own hands with recycling and donating unwanted goods instead of dumping their waste away.
While the consumer has their own responsibility, there is no denying that they still need to be coerced into being a sustainable consumer. Consumers are eager to contribute to the sustainability process, but are less likely to go out of their way to do so - especially with other pressures and priorities happening in the world right now. Collectively, we must make it as easy as possible for the consumer to contribute. Retailers like Asda are doing this by offering shoppers a 10% discount voucher for George items if they bring unwanted garments to the store, supporting their second-hand vintage trial.
As per the Office of National Statistics, UK biodegradable municipal waste (BMW) sent to landfill has fallen from approximately 7.4 million tonnes in 2017 to around 7.2 million tonnes in 2018. The UK is on track to meet the EU target to restrict BMW landfilled to 35% of the 1995 baseline by 2020 (confirmed results not yet available). This success is a result of an increased focus on recycling, which the consumer has also bought into. The average person has gone from throwing away new clothes, to donating them to charities or trading them into retail stores and watching food waste by smarter buying and compost solutions. This change in consumer behaviour towards sustainability has made and will continue to make a massive difference!
Final judgement:
There has been a rapid rise in the importance of sustainability in most companies. Senior management buy-in is critical but ultimately it has to be the responsibility of everyone. All departments and steps along the value chain need to buy in to the same values if we are to really see change and adoption take up but it's all about getting started. Even one sustainability champion can affect change. Everyone has their part to play; it's just much easier when we sing off the same hymn sheet. The quicker we all board the sustainability boat, the better.
If you would like to stay up to date on the great work companies are doing to help drive sustainability, then make sure to sign up to our weekly newsletter. Together, we can prioritise people, planet, then profit!