06 Apr 2022
Who Are The Renewable Energy Innovators?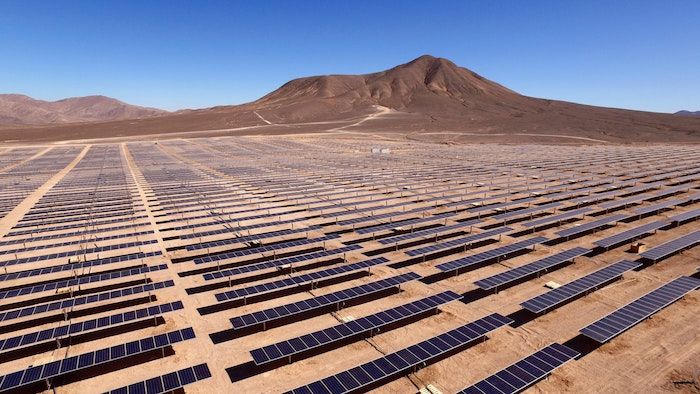 When it comes to renewable energy we are not where we need to be. But some countries are doing better than others and some companies are innovating ways to get round the roadblocks to mass adoption. In a 2019 UK government survey into the low carbon and renewable energy economy, the estimated turnover of the sector was £42.6 billion, this had not altered significantly since 2014. And according to the IEA, renewables made up just 23% of global energy generation in 2019.
How do countries compare in renewable energy?
China and the US are both world leaders in their renewable energy capacity, largely due to their size which in turn means they are also the world's largest energy consumers. Despite its huge renewable capacity, the US gets only a fraction of its energy from renewables, while fossil fuels make up the majority. It's the same story in China, which gets most of its supply from coal.
When looked at per capita Iceland, Denmark, Germany, Sweden and Finland are at the top.
Iceland is supplied by 85% renewable energy, mostly from hydropower and geothermal energy which are indigenous to the country. 72% of Iceland's electricity comes from hydropower which is readily available due to their high precipitation, groundwater and ice caps. In 2014, 66% of energy used to heat the country's homes came from geothermal energy.
According to the website for Iceland's National Energy Authority,
"During the course of the 20th century, Iceland went from what was one of Europe's poorest countries, dependent upon peat and imported coal for its energy, to a country with a high standard of living where practically all stationary energy is derived from renewable resources."
Finland relies heavily on hydropower due to their long coastline and abundance of running water. And in Sweden, where forests make up 63% of the country, bioenergy is used. Also, 3600 wind turbines generate 11% of the country's electricity. These countries are somewhat advantaged due to their natural occurring renewable resources.
What's happening in the UK?
Unlike the above countries, in the UK, renewables make up a small proportion of energy production. Our main sources of energy are oil and natural gas while according to the IEA, renewables make up 41% of our energy supply.
There is a growing market of green energy providers in the UK. Companies like Octopus Energy, Good Energy, Bulb and Ecotricity, all of which supply mostly, if not 100% renewable energy. There's even a company called Ripple which allows you to part-own a wind farm and use the energy to supply your home. In a country where once we had no choice but to power our homes with fossil fuels, we're now spoiled for choice with alternatives. It also goes to show that people care about using renewable energy because these companies have been steadily growing. In 2021, the Guardian reported the sector had grown at its fastest rate since 1999.
Any examples of renewable energy innovations?
As of 2021, Bath Abbey has been heated by the city's thermal spring. 1.1 million litres of 40 degree water flow under the abbey every day. The system that captures this heat was installed by Isoenergy and generates almost 1.5 megawatts of energy.
Copenhagen is the home of Copenhill, a power plant that converts waste to energy and has been hailed as the world's cleanest waste incinerator. It can burn 35 tons of waste per hour and generates heat and electricity for 150,000 homes. It also has a ski slope on the roof!
Founded in 2009, Pavegen Systems is a company that has created tiles that convert peoples footsteps into electrical power. They've been installed in Heathrow airport and on Oxford Street.
There are dozens if not hundreds of new, innovative technologies within renewable energy, here are 50 to pique your interest. A flying turbine to gather high altitude winds, a solar power plant that floats on water, longer lasting self cooling solar panels and even turning the excess fat buildup in sewer systems into a source of energy!
Conclusion
When only 23% of global energy comes from renewables we know we're not where we need to be. But there is hope in the clear consumer demand for cleaner energy and the progress being made around the world to innovate our way out of fossil fuel dependency. From looking at Iceland we know that a transition to renewable energy will bring with it a more prosperous and sustainable future.
At Reset Connect, 28-29 June, start-ups, industry leaders, innovators and investors will gather to speed our adoption of renewable energy and work towards net-zero and a green economy. Buy a ticket, if you'd like to be part of this change.