06 Sep 2021
When life gives you mangoes, make a fruit leather bag?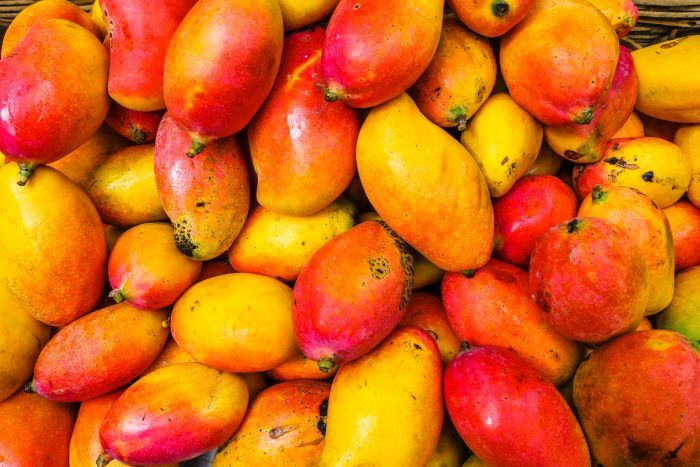 If you ever wondered how to tackle food waste whilst alleviating the impact of the leather industry (who hasn't wondered about this very specific issue before) then look no further than Fruitleather Rotterdam.
Designers Koen Meerkerk and Hugo de Boon were driven by zero waste circular principles when they created Fruitleather, a vegan faux leather type material created from leftover fruit.
Koen and Hugo collect unsold fruit from Dutch distributors then deseed, mash and boil to remove bacteria and rot to create a fruit soup. The fruit soup is then spread and dried over a surface to form a sheet of material that can be cut, sewn and coated to resemble real leather.
Koen and Hugo's Fruitleather has already produced classy leather style strap watches, elegant clutch purses, beer mats for the brewery next door and their latest creation, a collaboration with sustainable clothing brand SAYE, 100% vegan sneakers made from mangoes!
Food waste is a global problem and something we delved into recently in our 'Why is food waste a problem?' article. The leather industry has displayed that it's not sustainable at all as every year, more than a billion animals are slaughtered for their hides with the hide cleaning process producing approximately 650 million kilos of CO2 worldwide.
We love the work of FruitLeather Rotterdam targeting two issues with one innovative idea. Are you ready to convert to vegan leather?
For the full article by Bright Vibes, click here.