28 Sep 2021
What is impact investing and how can it affect your business?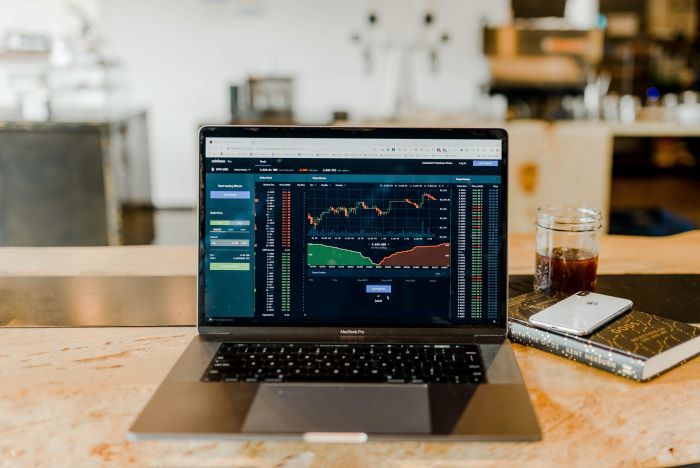 Sustainability consciousness is finally beginning to spread to all aspects of life from consumer attitude to business to, maybe quicker than anywhere, the finance & investment sector. The long-held belief that investments solely exist to generate profitable returns is being challenged by the concept of impact investing. The Global Impact Investing Network (GIIN) defines impact investing as "investments made with the intention to generate positive, measurable social and environmental impact alongside a financial return." How does this emerging new method of investment affect you and your business? Are there any strategies you can employ to attract this type of investing? Let's find out…
The GIIN's latest annual Impact Investor survey estimates that there is a whopping $404bn worth of impact investing assets in a market valued at $715bn. With so much money being held in these assets, it is encouraging to see that a shift to a long-term, sustainable mindset in investing is viable and, as shown by the current Covid-19 crisis, necessary.
So let's take a look to see what steps you can take to be an attractive prospect for an impact investor...
Setting goals
To ensure your business is an attractive prospect to potential investors, you must clearly define your company, aims and objectives in a business plan, with your social/environmental consciousness already incorporated into your company's DNA. What will an investment contribute towards? How are you already making a social/environmental impact? What are any potential risks that may affect an investment? Examples of positive social impact include the creation of jobs, paying employees above minimum wage and the inclusion and empowerment of underrepresented groups of people in employment. Examples of positive environmental impact include renewable energy generation and conservation projects. Displaying your proactivity in addressing issues prior to receiving capital shows that an investment is only going to improve your business and also shows your understanding of the effect of your impact on these issues.
Establishing Clear Metrics to Measure Outcomes
Quantifiable outcomes are essential not only for your business but for investors as well. Investment performances can be monitored through quantifiable outcomes and allow for evaluation and improvement. As there is no standardised set of metrics for measuring your social/environmental outcome, specificity is key when setting objectives. What is your objective? Who are the relevant stakeholders in achieving this objective? What is your timeframe for achieving this objective? Questions like these remove ambiguity around a company's commitment to social/environmental change and prevent the possibility of issues like greenwashing. Iris+, launched by the GIIN in 2019, is a free resource that provides impact investors with practical guidance on how to measure and manage their impact with the use of evidence-based metrics and comparable data. You can use this resource and adapt it to fit the needs of your business.
Reporting Impact
Once you have established a solid business plan detailing your company objectives and outcomes, you must maintain good communication with investors through quarterly meetings and regular reports of progress and results. Transparency is crucial whether that is with your employees, investors, shareholders or any customers. Highlighting issues and strengths in reports allows for strategic planning for the immediate and long-term future.
Investors
The evolving landscape of impact investing has meant that investors come in different forms, from individuals to institutions. The GIIN lists the type of impact investors as private foundations, family offices, pension funds and insurance companies, individual investors, NGOs, fund managers, religious institutions, development finance institutions and diversified financial institutions/banks. It is vital for you to research the type of investor you want as different investors have varying methods of capital injection (for example debt-based investments or private equity) and varying levels of engagement with the business with the possibility of the investor joining the company Board.
Anglian Water Bond
A green bond is a loan from an investor to a borrower used to fund climate and environmental projects. In 2017, the Anglian Water bond was launched with almost 80 investors taking part in the £250 million bond. The funding generated by the bond is used to fund investments in gaining water security for future generations, reducing water pollution and carbon emissions and improving water efficiency. New developments in this green bond have arisen to meet the company's targets to reduce capital based and operation emissions and become a net-zero business by 2030. Impact investing has proved to be beneficial with Anglian water installing its biggest solar array at Grafham Water, which is aiding the company's journey to net-zero.
Adoption of impact investing by big business shows that this is the future. Early incorporation of impact investing in your business illustrates long term thinking, which is vital after the sudden onset of Covid-19 ravaging businesses, in preparation for any adverse consequences of climate change/social issues. No matter the size of your business, the potential for positive change is immense!
Summary
Impact investing provides a more sustainable approach to tackling social and environmental issues compared to philanthropic donations as it engages all relevant stakeholders and measures performance through standardised, clear targets.
We have an exciting webinar coming up in partnership with Good Money Week 2021 and UKSIF, which aims to raise awareness of sustainable and ethical finance. Our webinar 'ESG Investments - Successfully Transitioning to ESG' will host four experts from the finance and investment sector to discuss how to seamlessly incorporate ESG into today's portfolios, how to understand all the data and ratings within this growing ESG sector and much more! For more information, click here