19 Aug 2021
We have 4 years left to combat climate change, what next?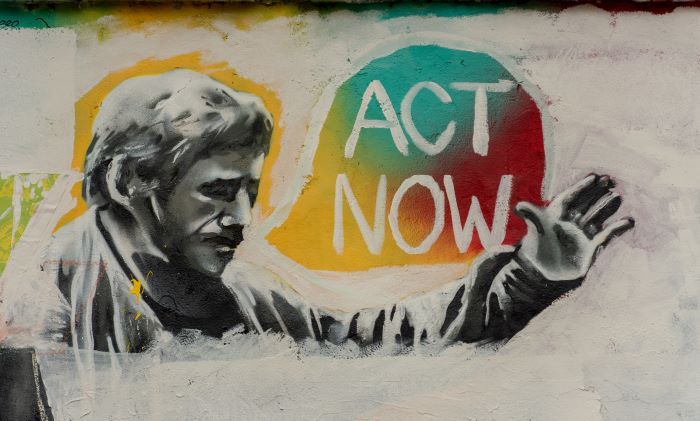 We only have 4 years to meet the 1.5 degree target according to Science Alert and the latest IPCC report.
Human-induced climate weather extremes are impacting us today across the globe.
Following the startling verdict of August's Intergovernmental Panel on Climate Change (IPCC) report – the United Nation's climate science body, it is clear that big and bold changes are needed to tackle the effects of climate change.
The report states:
Global emissions need to peak by 2025 giving us only 4 years. But we will exceed the 1.5 – 2 degree tipping point this century without urgent intervention. Limiting human-induced global warming requires limiting CO2 emissions along with drastic reductions in other greenhouse gases such as methane.
The report projects 5 different scenarios emissions could take based on different "climate futures". The scenario that sees emissions fall fastest gives us a little less than 50% chance of limiting global warming to 1.5 degrees Celsius.
Alarming statistics aside, what needs to be done now?
Transport: Banning of petrol cars and transitioning to electric vehicles, pedestrianisation of busy areas, promotion of public transport and bicycle usage

Energy: More competitive prices on renewables with special deals now for various sized businesses; A ban on fossil fuel infrastructure, no new oil or gas operations; Replace gas heating and cooking with electricity

Infrastructure: Rise in eco architecture, designing buildings to be protected against extreme weather events

Finance: Reviving public finance to generate enough funds for low carbon sectors may be needed
There's a lot of positives but a more collaborative effort is needed and now! We had 11 years to make sweeping changes but have not created change quickly enough, leaving only 4 years to make the urgent shifts required. Political influence needs to be stripped from large corporations with a vested interest in going about business as usual and environmental and social impact made the priority in decision making. Without this we will never be able to fully tackle the 2025 emissions requirement.
For more on this, see the full Science Alert article here.
For more insights, original articles and interviews from successful entrepreneurs, join our community here at Reset Connect. We want to help you and your business achieve your sustainability goals.