05 May 2022
The UK Moves Towards Green Finance and Net Zero Business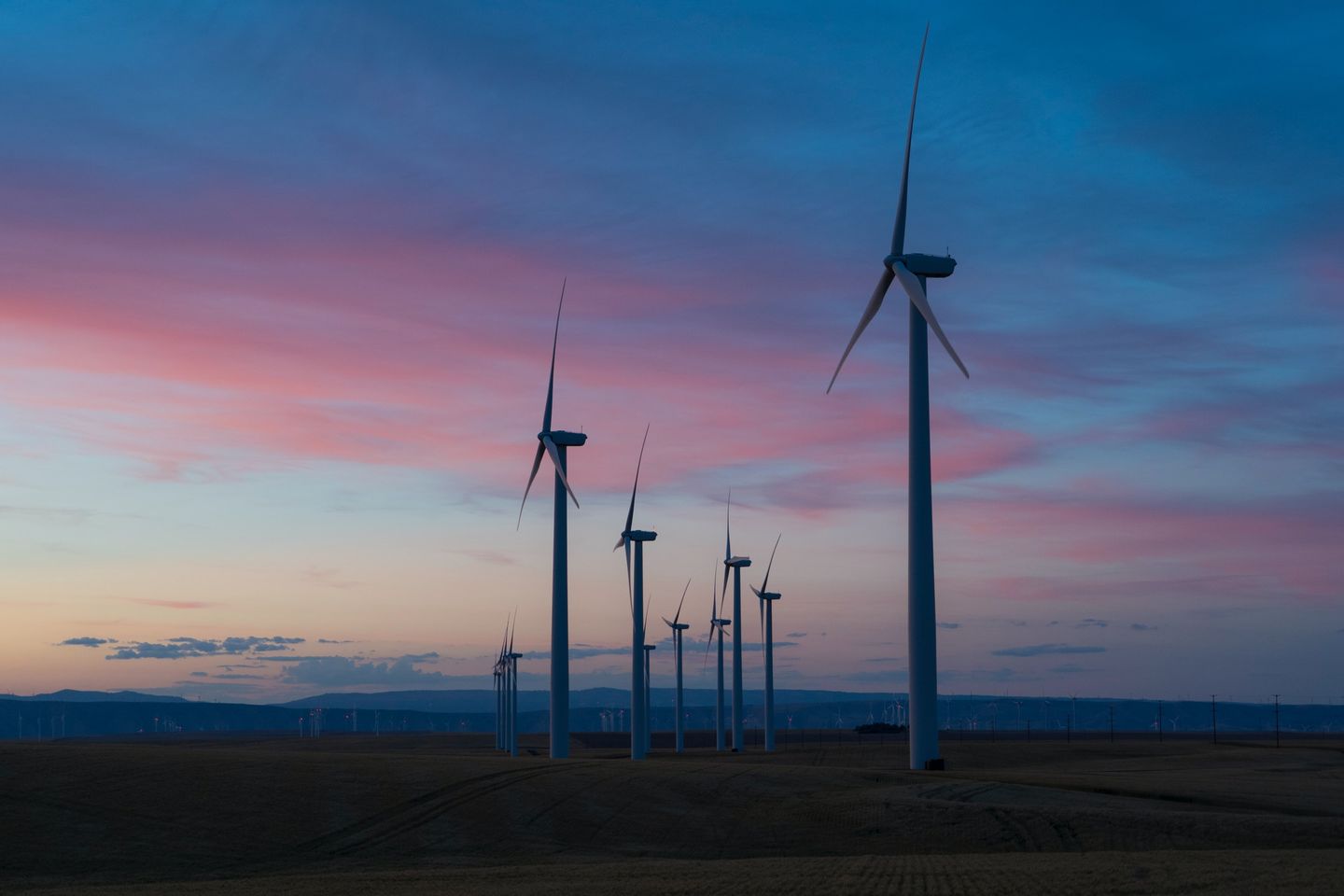 In 2019, the government released their Green Finance Strategy, which set out a series of commitments to be made by the finance industry in order to foster a sustainable future. It was about aligning the UK's finance sector with the country's net zero commitments. And utilising finance to support sustainable and resilient growth.
In 2021, Boris Johnson and Kwasi Kwarteng launched the, 'Together for our Planet 'Business Climate Leaders'' campaign along with the UK Business Climate Hub. This was about providing small businesses with the resources they need to transition towards net zero.
Philip Jansen, Chief Executive of BT Group, said,
"A survey we recently carried out with Small Business Britain found that although 99% of small firms recognise the importance of sustainability, three quarters of them (77%) don't know how to measure their carbon emissions and need support."
The first step of a business moving towards net zero, is to calculate its carbon emissions. We run a workshop that helps businesses to do this.
As small businesses make up 99% of UK enterprises and employ 60% of the country's workforce, the movement of these companies towards sustainability could be hugely impactful. A study by Natwest found that were these companies to adopt more sustainable operating models they could reduce their carbon footprint by 80 MtCO2e by 2030.
Alok Sharma has said,
"We are at a critical point for our planet, and to safeguard its future we must act now to limit global temperature rise to 1.5C. To do this, we need action from all of society including those small businesses that play such a vital role in our daily lives. The world is moving to a greener, brighter future, so please: do not get left behind."
Of course, while most companies in the UK are small businesses and therefore the focus for transition should be there, big businesses still have a responsibility to change. In fact, 100 companies have been responsible for more than 70% of global carbon emissions since 1988. If all the small businesses change and no urgency was made for the big businesses to do the same, we'll still be facing a major problem.
In November 2020, the UK became the first country in the world to announce plans to make climate-risk disclosures mandatory in all areas of the economy.
Sustainability Disclosure Requirements (SDR) were introduced to combat greenwashing. Many people were found to want to invest their money in green funds but struggled to determine which investments were legitimately sustainable and which were not. With SDR the requirements are clearly set out meaning investors are much less likely to be misled.
The various bold climate commitments made by the UK government in recent years can't be met unless substantial investment is directed towards transitions to a green economy. We've also talked previously about Rishi Sunak's ambition to make the UK a sustainable investment and green business centre.
At our event in June, our London Hub, Financial Advisers hub, and Investors Hub are all committed to London and the UK becoming a global centre for sustainable investment, green business, events and travel.
But what's green finance?
Green finance is any financial activity undertaken to ensure a positive environmental outcome. These can be loans, debt mechanisms or investments that emphasise sustainable development and minimise impact on the planet.
Green bonds are increasingly popular. The European central bank holds around 20% of euro-dominated green debt and is very involved in green finance more broadly. The value of green bonds could reach $2.36 trillion.
Ethical investing is also becoming more mainstream. This includes SRIs, ESG investing, community investing and impact investing.
How can businesses utilise green finance to reach net zero?
CEO's still are not doing enough despite many making it publicly known that they care about the environment. It seems they will talk about how much they care and recognise the problem but many have no plans to do anything about it. A study found that while 99% of CEOs agree that "sustainability issues are important to the future success of their business", 59% are utilising low-carbon and renewable energy, 41% are decarbonising their supply chains and just 44% see their company reaching net-zero by the end of the decade.
It's so important that businesses of all sizes work to decarbonise and move towards net zero. Now that there are so many tools available from green finance to carbon offsetting, as well as more traditional methods like reducing waste and using natural and sustainable materials, there is very little excuse for businesses not to be making commitments to reach net zero or carbon neutrality. Even very small businesses are able to as demonstrated by the UK Business Climate Hub and 'Business Climate Leaders' campaign.
Reset Connect London, 28-29 June, will bring together industry leaders, investors and innovative start ups to fast track the transition to a green economy and reach net zero. Green finance and business is a central part of this, every business big and small needs to be aiming to reach net zero. Register now to get involved.