15 Feb 2022
UK Councils Climate Action Plans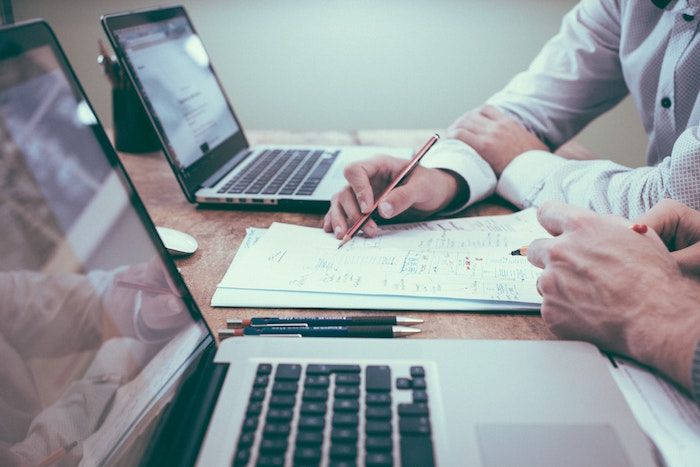 Councils have the ability and authority to set out plans and provide sustainable infrastructure that will allow individuals to live environmentally friendly lives. In recent years councils have been writing up climate action plans where they outline their intentions for creating a sustainable future for their communities.
Climate Emergency UK, a non-profit that tracks the climate action plans of UK councils, says only 79% of councils have a climate action plan. They have released a list of councils who have declared a climate emergency and a ranking of their overall climate action plans.
How have the councils ranked?
The highest ranked council on the list is Somerset West and Taunton with a score of 92% overall. Meanwhile, around 80 councils don't have any climate action plan at all. In Northern Ireland, there are more counties that don't have climate plans than do and none of the four that do, have scored higher than 31% on the Climate Emergency UK ranking.
Somerset West and Taunton's action plan includes; a district-wide retrofit, renewable energy, electric vehicles, growing the carbon neutral local economy and planting trees and wildflower meadows. Somerset West and Taunton are one of four district councils in Somerset carrying out the Somerset Climate Emergency Strategy. The council's strategy document announces plans to "reduce carbon emissions in the county and make Somerset a county resilient to the inevitable effects of Climate Change". And states that "a low carbon future will be hugely positive for Somerset providing a more equitable society, experiencing better health and wellbeing, a thriving 'green' economy and nature restored." In the report outlining Somerset West and Taunton's district plan, it says "we feel it is better to consider the overall strategic approach to tackling the climate emergency collectively, enabling us to identify opportunities to achieve things together, share costs, share ideas and learning, and grow our power and influence with Government and others." The Somerset West and Taunton Carbon Neutrality and Climate Resilience Action Plan includes intentions to become carbon neutral by 2030 including emissions from both production and consumption. It says it will encourage and enable more cycling, walking and shared transport, install electric car charging stations, adopt high energy efficiency standards and effective recycling services, retrofit existing buildings with energy saving solutions and insulation, promote waste reduction and supply council buildings with renewable energy. Somerset is perhaps more inclined to take this action than most UK councils as much of the county is at risk of coastal flooding particularly Sedgemoor which is the 3rd most at-risk place in the UK for flooding which will be put at increasingly greater risk by global warming induced sea-level rises. In their report, Somerset council focuses not just on the risks that would encourage us to take action but also on the benefits that will be felt once action is taken such as, growth of the local economy, improved productivity, improved air quality, lower living costs, more active lifestyles, improved mental health, warmer, healthier homes, safer streets, more access to green space and greater water security. In the closing pages of their action plan the council admit that financing the plan is certain to be a major obstacle, with "very little" of their plan funded at the time of publication. But they say the council will "explore different funding mechanisms, opportunities and investments to help support delivery of this Action Plan and future iterations". The plan involves a focus on environmental tourism, which will generate jobs and grow the local economy. Perhaps in the long run, the plan will begin to pay for itself?
Stroud began a carbon management plan in 2009 and in 2015 announced that they had become the first carbon neutral local authority in Europe. They send the least waste to landfill per capita, thanks to creating a waste-management company with neighbouring local authorities which boosted recycling rates to 61%. It has outlined plans to make the whole area carbon neutral by 2030 by making council vehicles electric or hybrid, ensuring all homes are energy efficient and moving to low or zero carbon renewable energy. The team involved in implementing the plan has "a supporting budget and a 'Climate Change Reserve Fund' of £275k".
Since 2011, public bodies in Scotland have been legally required to reduce their emissions and since 2019 they have had to report on their progress towards this goal. Consequently, Scotland's councils are ranked higher on average than the rest of the UK. Edinburgh was the highest scoring council in Scotland with 83%, ranking 5th in the UK. Despite this, Nicola Sturgeon has been criticised for inaction and failing to meet climate targets. At COP26 in Glasgow she specifically promised young people she would do better. The Climate Change Committee (CCC) has said that the Scottish government has not been able to explain how they plan to meet their pledge of reducing CO2 emissions by 75% by 2030. It seems that they are perhaps overestimating what they can achieve.
Manchester's plan, which was ranked 1st of the single tier councils by Climate Emergency UK with a score of 87%, aims to reduce council emissions by 50% and transport emissions by 35-45% by 2025. The official climate action plan excludes emissions from their airport. Though this is initially suspicious, any concerns that they are altogether ignoring the environmental impact of the airport are put to rest by a 2021 report says, "aviation-related emissions need to form part of a nationally agreed carbon budget for aviation, which should be compatible with the Paris Agreement, rather than being accounted for directly in the city's own discrete carbon budget." In some ways this statement appears as if they are washing their hands of responsibility but it can equally be seen as an invitation for collaboration. As well as this, Manchester Airport has been calculating and reporting its carbon footprint for some time, offers passengers the option to carbon offset their flights and was certified as carbon neutral in 2015. Over the last decade the airport has reduced its emissions by 89%.
In 2019, Cumbria announced a plan to build a new coal mine, a decision which is being reviewed after significant backlash. The Cumbria county council was given a total score of just 16% in the Climate Emergency UK ranking. Clearly building new fossil fuel infrastructure is counterproductive when trying to reverse climate damage. However some have argued that the new coal mine is necessary as coal is needed to make steel. While steel is increasingly being recycled, to make new steel without a UK based coal mine we rely on shipments from overseas which is even worse for the environment. Local economies are complex and it is understandable for councils to prioritise immediate job creation and economic growth over long-term environmental goals, however we must find ways to push the climate to the forefront of policy for the benefit of everyone.
Since Norwich declared a climate emergency the council has approved plans to build a new section of ring road. This has since been vehemently condemned by climate activists, along with Chris Packham and Stephen Fry, as the Wensum Valley where the new road would be built is a site of special scientific interest, for its rare chalk stream and ancient woodland. The proposed route has also had to be altered as bats were found in the area. Norwich City Council's climate action plan was given a score of 33% by Climate Emergency UK. Norwich City Council proposed building the road to reduce rat-running and congestion in residential areas which had been bothering residents. As their representatives it is their duty to respond to their concerns however this should be done with careful consideration of the environmental consequences.
Bristol City Council has a score of 64% on the ranking. Despite the local council refusing the planning permission, the government has approved the expansion of Bristol airport, which will allow it to double its passenger numbers by 2045. Bristol council was the first to declare a climate emergency and committed to make the city carbon neutral by 2030. The majority of the local politicians and all the local councils reportedly objected to the expansion and Extinction Rebellion has staged several protests but it still seems the plans will go ahead. In this case, Bristol council had been doing very well in terms of meeting their climate goals but the government's influence pushed them off course. Local councils and governments need to work together towards mutual goals and not allow economic incentives to stand in the way of less obviously profitable environmental aims.
And the Government?
This attitude of declaring and committing to climate action whilst continuing to follow unsustainable sources of economic growth is echoed in the fact that Teresa May's 2019 commitment to get the UK to net zero carbon emissions by 2050 allows for carbon credits, a method that has been widely criticised as it shifts the responsibility to developing countries.
From the CCC's 2021 Progress Report to Parliament we can see that the government has been too slow at delivering on its climate commitments. The lockdown measures contributed to a significant 13% reduction of emissions but this improvement was unintentional and is inevitably unlikely to be maintained. The CCC says "sustained reductions in emissions require sustained government leadership" and calls for a Net Zero Test to ensure all Government policy is compatible with climate targets, the creation of a Heat and Buildings Strategy, for surface transport, aviation, hydrogen, biomass and food plans that have been delayed to be actioned and plans for power to be strengthened. The CCC assessed the adaptation of 34 UK sectors and found that only 5 showed notable improvement in the last two years. In their report the CCC urged the Government to make Adaptation Reporting mandatory for all infrastructure sectors. Any significant changes in tackling the climate crisis will need to be sanctioned and promoted by Government and local councils, as well as leading businesses and financial institutions.
Overseas
Copenhagen, the "world's greenest city", has announced a plan to become the world's first carbon-neutral capital city. They are using their predicted population growth of 20% as an opportunity to introduce green infrastructure to accommodate for this growth rather than seeing this as a stumbling block for sustainability. One of the city's tourist attractions is an artificial ski slope on top of a plant that converts waste to energy. The city encourages cycling and is making all of it's buses electric. And with more than two thirds of it's hotels eco-certified and many organic restaurants, Copenhagen is set to sustain their very profitable tourist sector which shows that green policies can benefit us both financially and environmentally.
Conclusion
We can all do our bit to spur our local councils into action and transition our businesses and homes to greener systems. Do you know how well your local council is doing? You can find out where it sits on the ranking here. Perhaps you could be part of making a positive change in your area.
Reset Connect London will help to make these necessary changes by bringing together industry leaders, investors and innovators to share ideas and set into motion new, green systems. Only with the cooperation and action of local councils, government, business and financial institutions will we be able to make real progress toward our climate goals. If your council, company or organisation has an idea or product that will help with the transition to a green economy and is looking to meet collaborators, investors and clients click here to discuss your options for sponsorship and exhibiting or click here to book a delegate pass for Reset Connect London 2022.