08 Feb 2022
The Role of Business and the Finance Industry in Preserving Biodiversity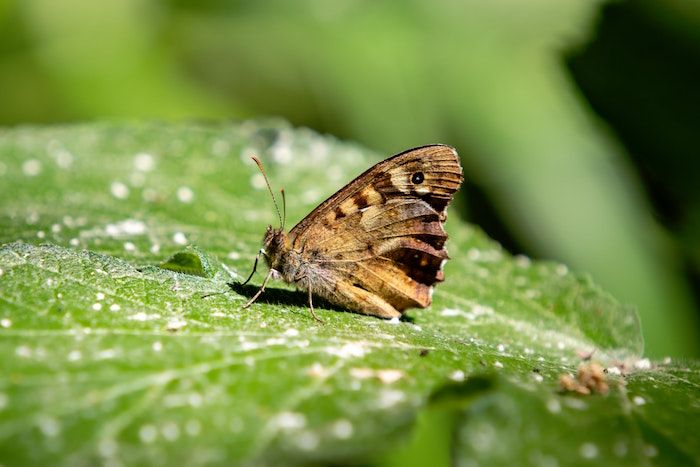 Due to the pressures that humans have imposed on the planet since the Industrial Revolution, many scientists believe we are entering the sixth mass-extinction in the earth's history. In recent years the increase in natural disasters and dramatic temperature changes, that have been definitively linked to human activity, have contributed to a significant loss of biodiversity. We depend on biodiversity for our survival. According to a report by the Intergovernmental SciencePolicy Platform on Biodiversity and Ecosystem Services (IPBES), around 1 million species are threatened with extinction and three quarters of the land environment has been "significantly altered" by our actions. The World Economic Forum (WEF) has estimated that more than half of the world's GDP is dependent on nature. In light of this, business and finance is seeking to make changes.
In February 2021 the government published a report by Dr Partha Dasgupta entitled The Economics of Biodiversity: The Dasgupta Review. In the report, Dr Dasgupta outlines the problem: a widespread international failure to institutionally organise to preserve the natural world. He argues that nature, like infrastructure, is an asset that we depend on for the survival and the functioning of our systems; food and oxygen production, regulated climate and disease. "Estimates show that between 1992 and 2014, produced capital per person doubled, and human capital per person increased by about 13% globally; but the stock of natural capital per person declined by nearly 40%." Dr Dasgupta posits that the recent decades of prosperity for humanity has taken its toll on nature, and that our current consumption far outweighs nature's supply. In the report, this difference between our demands and nature's supply is named, "Impact Inequality". Dr Dasgupta says that nature does not attract enough investment and its market price does not reflect its worth because much of nature is readily available to us free of charge. To move forward we must make changes to our relationship with nature, the impacts of our consumption and production and our financial systems. Dr Dasgupta suggests that we should change the way we measure success. Although GDP is a necessary tool it does not account for the depreciation of assets and therefore encourages unsustainable economic growth. He suggests creating an "inclusive measure of wealth" that would take into account natural assets. The report explores the idea of making payments to governments for protecting the ecosystems whose degradation impacts all of us and the possibility of charging for the use of ecosystems that lie outside the control of a single government, e.g. oceans. The report states, "We need a financial system that channels financial investments – public and private – towards economic activities that enhance our stock of natural assets and encourage sustainable consumption and production activities."
So, what are we doing about it?
Aviva Investors sent a letter to 1500 corporates to urge company directors and chairs to take serious action in tackling the climate and biodiversity crisis. The letter states, "We acknowledge the magnitude of many of these challenges and will evaluate companies on the strength of their commitments and their ability to demonstrate progress over time… However, we will hold boards and individual directors accountable where the pace of change does not reflect the urgency required". And in an annual letter to businesses, Larry Fink, chief executive of the world's largest investment fund, Black Rock, said that "firms that do not plan for a carbon-free future risk being left behind."
All this shows that the future of a successful business is that of a green business. But are companies taking this action?
84 financial institutions have so far signed the Finance for Biodiversity Pledge which commits them to "protect and restore biodiversity through their finance activities and investments". The pledge commits the signatories to five things;
Collaboration and knowledge sharing

Engaging with companies

Assessing impact

Setting targets

Reporting publicly
They have agreed to work together and take actions to reverse biodiversity loss and to annually report the positive and negative effects their financial and investment activities have had upon biodiversity. But this won't be enough to tackle the financial problem.
According to the State of Finance for Nature, a report from the United Nations Environment Programme (UNEP), investing 0.1% of global GDP into the environment each year would close the £2.9 trillion funding gap by 2050. The report states that "Investing in nature supports health, improves quality of life, and creates jobs." We can see from the report that we are not spending nearly enough to reverse the trend of degradation by 2030; we need to double the amount of investment just to cover the costs of forests alone.
A report from the Paulson Institute, Closing the Nature Funding Gap: A Finance Plan for the Planet states that in 2019 we spent less than $145 billion each year on activities to protect and benefit nature when it is estimated that we need to spend between $722-967 billion each year to reverse the biodiversity crisis.
The luxury fashion group Kering has been implementing an​​ Environmental Profit & Loss (EP&L) account to track their impacts on nature and biodiversity that uses six indicators: greenhouse gas emissions, water use, water and air pollution, land-use change, and solid waste. They can use this data to account for their impact on the environment and make informed decisions about business strategy. EP&L as a method was launched by Puma chairman, Jochen Zeitz in 2011 and subsequently rolled out for use by other brands.
The WWF has launched the Greening Financial Regulation Initiative with which they plan to assist the financial sector to "redirect the flow of finance" away from unsustainable practices and toward those that benefit the environment and the economy. They will cooperate with policy makers and financial leaders to integrate environmental risks, biodiversity loss and ecosystem degradation into the financial system.
And that's what we need to do, cooperate. If we are to reverse the degradation of nature and the loss of biodiversity, we need business and financial institutions to cooperate in actioning change in financial flow and investment choices and in organising better systems. Only through taking financial action and communities actively collaborating for good can we move away from unsustainable systems.
Reset Connect London helps bring these communities together to drive forward meaningful action. It is designed to connect investors and start-ups, sustainable innovators and industry leaders; to collaborate to fund and speed the transition to a green economy. If you would like to learn about new ways that the industry can preserve biodiversity and the natural world and are looking to work more closely with financial institutions to accelerate your sustainable investments, register to attend. And if you are a financial advisory or investment firm looking to support corporates find out about stand options here.