30 Aug 2021
The hikers and bikers who are cleaning up the UK countryside!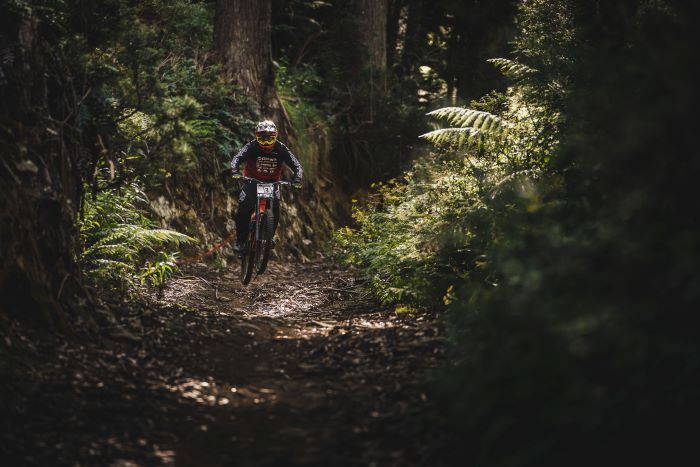 From a single act of picking up trash to the creation of a national community dedicated to connecting and caring for nature, meet 42 year old mountain bike enthusiast Dom Ferris, the man behind the movement Trash Free Trails!
Positive News recently did a piece on him and we felt inspired to share this story.
Fed up of plastic pollution spoiling gorgeous countryside trails, Dom got his biking friends together to combat the issue head on.
Armed with scenic photographic Instagram shots, a couple of blog posts and his previous experience with Surfers against Sewage, Dom inspired a community of cyclists, hikers and runners and sparked over hundreds of rubbish collection outings all over the country!
Dom notes a pivotal moment when a 13-year-old overcame racist bullying and became friends with his chief tormenter through this course. He has even started a litter-picking group on his own street! Isn't that incredible? An isolated, disengaged kid who has turned his life around through the success of Trash Free Trails! See the power of community and collaboration and how it improves people's lives!
Trash Free Trails remains a community interest company but with their landmark State of Our Trails 2021 report, the country's first inventory of plastic pollution on trails, they are now backing their projects with evidence-based data and rigorous analysis to further their impact and reduce trail litter by 75% by 2025.
Trash Free Trails identified a problem. Mobilised a community. And are now furthering their ambitions through scientific research. This is the kind of proactivity we at Reset Connect love to see! What issue do you want to overcome in your community? How could your business or neighbourhood come together to create a movement? What are some community-led environmental actions you are already doing? We want to hear all about it!
For the full article, click here https://www.positive.news/society/meet-the-mountain-bikers-who-keep-the-uk-countryside-clean/