24 Jan 2022
The Climate Tech start-up landscape, disruptors & funding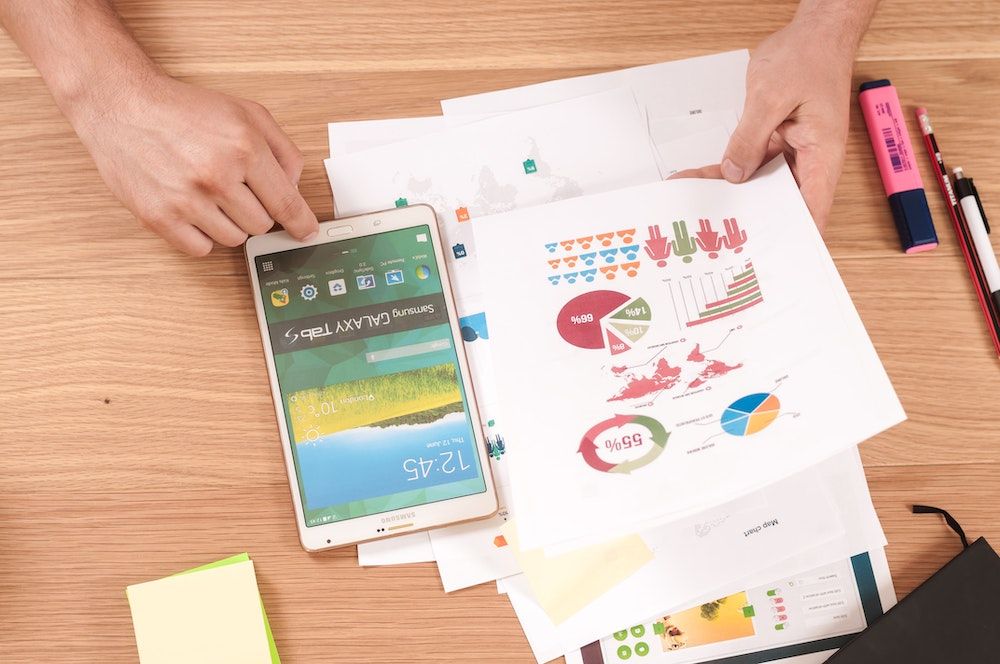 To achieve international net-zero targets and prevent global temperature increases above 1.5 °C, every sector of the global economy needs to be transformed as soon as possible. The response to this challenge is the rapidly growing sector known as climate tech, a new sector that specifically addresses climate change and decarbonisation of the economy with innovations in everything from transportation to agriculture. Not to be confused with cleantech, an umbrella term coined by venture capital investors for all 'green and clean' technologies, that gained an economic boom between 2006 and 2011 but ultimately saw venture capitalists invest $25bn only to lose roughly half of it in a matter of years. The 2008 financial crisis and a lack of patience and knowledge into the complexity of solving these green issues all compounded the decline of cleantech. Climate tech deliberately focuses on all sectors of the economy, not just the energy sector, and understands that technological innovation alone is not enough for change, but it needs to be combined with business change. Fundamental changes to business require many decision makers and a lot of time. The potential of a startup for innovation and change is immense!
Start-ups introduce disruptive technological solutions with new business models and allow the benefits of these solutions/products to be seen on a micro level that can then be scaled up to larger markets. The start-up ecosystem enables entrepreneurs to refine their products and allows investors to assess their investments on a smaller scale, it is a win-win situation for all. If scaled up, these startups possess the ability to truly influence societal behaviour.
Start-up funding stages
In the context of climate tech, investors need to share the same environmental vision as the start-ups they invest in. Some investors may adopt a more hands-on policy and sit in a board-level position, as well as having equity or partial ownership. This develops a more transparent and deeper investor relationship that doesn't solely focus on the financial aspect of the company. Plus, it may also ease the transition of involving an investor more within the decision making of your business. Knowing your funding stage is a good way to refine and assess the way you approach attracting funding. The stages are:
- Pre-seed: Also known as bootstrapping. This stage involves market testing, exploring the logistics of your idea and preparation for pitches. At this stage investors are typically startup owners and their friends and family.
- Seed: In this stage, startups receive finance for more market research, recruitment and in finalising product development and target markets. Potential investors are friends and family, small VCs, crowdfunding and angel investors, who actually tend to favour 'riskier' ventures like startups.
- Series A: Focuses on sharpening business models for long-term growth and developing a plan for scaling up business. Potential investors are accelerators, super angel investors and venture capitalists.
- Series B: This stage is all about scaling up, building bigger teams, driving out competitors and increasing market share. Investors are venture capitalists or late stages VCs.
- Series C: At this stage, a business is already quite successful and now focuses on new products, new markets and even acquiring other companies with the option of putting a company on IPO track. Investors at this stage are typically late-stage VCs, private equity firms, hedge funds and banks.
Investors want legitimate green credentials
In our webinar Innovative Rental Models – Why Investors are Taking Notice, available on-demand here, portfolio manager at M&G Investments Randeep Somel gave us some insights into how businesses can stand out to investors by providing proof of their environmental and circular intentions. He advised the use of life cycle analysis (LCA), an analysis of the end-to-end environmental impact of a product/service that is performed by a consultancy or an auditor and shows investors that a business is serious in its environmental intention, removing any traces of greenwashing. The methods of an LCA are defined in the ISO Standard 14040 and provide a fair and standardised soundboard off which investors can assess whether a business is worth investing in. The analysis covers four steps:
Definition of Goal and Scope
LCA is by definition a standardised methodology that models a product, service or system life cycle. In order to ensure that the complex reality analysed by the LCA practitioner won't be distorted during the process, it is key to clearly define your organisation's goal and scope beforehand. This will ensure consistency when performing an LCA and accurate results.
This second step looks at the environmental inputs and outputs associated with your product or service life cycle. The standard elements taken into account during the inventory analysis are energy requirements, raw material needs, atmospheric emissions, waterborne emissions, emissions to land, solid wastes and other releases to the environment. This second step of the LCA will provide a clear overview of what the environmental footprint of your product or service is.
During the impact assessment stage it will be possible to classify the environmental impacts of your product or service thanks to ​​the inputs and outputs identified previously. This step will allow you to evaluate them by what's most important to your company.
The outcome of an LCA interpretation (the final stage) is to gain recommendations, limitations and identify less environmentally damaging processes in your business operations. Now is the time when you will answer questions such as 'how high are the emissions of the product or service?', 'How does it compare to other products in our portfolio?', 'What are the biggest leverages to reduce the impact of our product?', and 'Can we be more efficient in manufacturing it?'.
Dedicating effort to undergoing a rigorous LCA on your own accord shows investors that you are invested for the long-term yourself and are very aware of your current operations as well as where to improve. Other green certifications include the Environmental Profiles Certification Scheme, an independent environmental assessment and certification of materials, and BREEAM, the UK's leading assessment for the sustainability of buildings, which could be particularly useful if you own the space that your business operates in.
To Conclude
Startups provide a vital step in bringing sustainable innovation to the mainstream and, as climate action continues to top global business and political agendas, more investment will be poured into these businesses. They need to ensure they can prove their sustainability credentials via a reputable framework such as LCA, BREAM, etc. to ensure the best outcome from investment rounds.
Reset Connect London 2022 is a disruptive new event that showcases present & future net-zero innovation & technology and discusses how it's going to be paid for & implemented. Here, entrepreneurs and founders will get the chance to network with investors and fellow purpose-led businesses, develop partnerships with leading participants in the sector, meet the leading FTSE & International businesses, build their pipeline, launch and test products in the market, learn what investors are eager to fund, how to access relevant grants & funds and how to pitch successfully
If you are a start-up looking at growing your sustainability-focused business, meeting potential customers or seeking investment, then look no further! Book before February 28th to secure your Start-Up Pod for a discounted price.