14 Sep 2021
The businesses thriving at the circular economy through rentals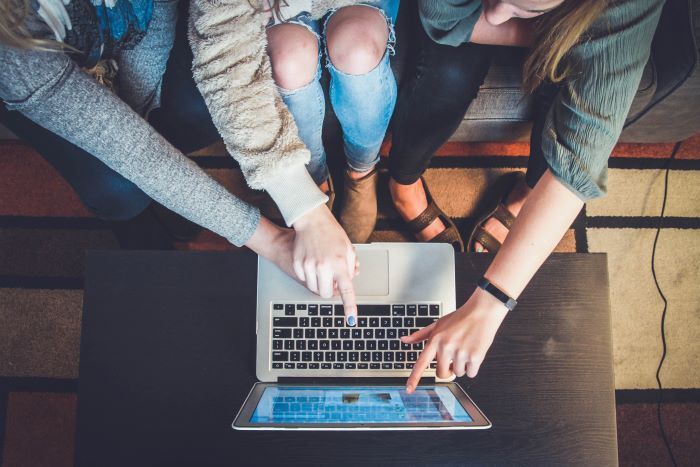 Rental is quickly emerging as one of the best ways to transition to a circular economy. We discussed the benefits of a circular economy model in our article 'Circular economy explained; is it the future of business?' but at the core of this model is the reusing of materials to ensure less wastage . The rental model literally keeps materials in use by charging per usage but where ownership still lies with the retailer, preventing individual consumer waste. In the UK, 1.7kg of fashion waste alone is landfilled yearly per person. Think how many clothes could avoid premature disposal if they were rehoused with another consumer. Rental allows consumers to enjoy the convenience and thrill of new purchases whilst giving companies/manufacturers responsibility over products. If you are a rental company or thinking of starting one, the opportunities for a successful business are abundant! Think how profitable you can be by maintaining products and continually renting them out rather than spending money on creating new products that get thrown away quickly.
Vital to the success of a rental company is a platform for customers to share testimonies, solutions and issues. Nurturing customer relationships through listening to feedback contributes to the profitability of your model and creates customer loyalty which creates a continuous cash flow.
So, let's take a look at some rental businesses in various industries who are winning in the circular economy…
Leisure
Lippincoft's customer of the future report predicts that as our technology continues to evolve, we will learn more information (through AI and smart devices) which will lead to more sharing (through the increased prevalence of social media in our daily lives, fully ubiquitous internet and wearable tech). Ultimately we will be more automated, more connected and more flexible and so, consumer behaviour will reflect this by moving towards access rather than committing to long term purchases that are not used daily or short-lived purchases that are quickly disposed of.
Avoiding air travel and opting for a staycation in the UK significantly reduces your environmental impact and may be a safer option as guidance around the pandemic continue to change. Tentshare is a peer-to-peer tent-lending platform aimed at reducing camping waste following the rise in festival attendance. Tentshare takes 15% of the total booking fee and creates a camping community where people can share trips and tips. The Association of Independent Festivals' 'Take Your Tent Home- Say No To Single Use' campaign estimates that in the UK every year 250,000 tents are left at music festivals, with the majority taken to landfill. The astounding amount of waste aside, renting these tents can earn you some extra money rather than throwing away or letting them collect dust in your garage. As a business, you simply connect lenders and renters and ensure there's a protection for rented items and facilitate the transition to a circular economy.
The Bike Club, a lending site that brings the subscription model to bike ownership, has seen huge growth since its birth in 2016. The company boasts thousands of members nationwide and its unique selling point is geared towards parents as they also provide kids bikes that can be exchanged as children grow. The success of the business model and demand is evidenced in the company's seed round funding which raised over £1m led by the founder of Fitness First. Co-founder James Symes notes, "it's great to have brought in such a distinguished group of investors. In much the same way Fitness First pioneered health clubs, we want to bring the club model to the bike industry." With James' plan to double the number of available bikes between 50,000 and 60,000 by 2022, the sharing economy specifically for a constantly growing demographic, like children, is looking like the most cost-effective way forward!
Fashion
Whilst you're away on a staycation, why not take a luxury handbag for a spin through subscription service Cocoon. The benefit of renting is best seen when renting luxury items. Often these items are very expensive to purchase for the ordinary person which end up being relegated to very special functions anyway. Rental democratises (to an extent) the luxury experience so ordinary people can enjoy such items without shelling out so much money only to not use the items due to the fear of damage.
Borobabi is a circular retailer of children's clothes that gives parents the option to rent or buy high quality, organically sourced clothing whilst incentivising returning used clothing by giving lifetime return and store credit. We hosted CEO, Carolyn Butler, on our purpose-led business webinar where she discussed her journey in setting up the company. Carolyn notes, "True circular models have concrete potential to unlock the triple bottom line, and they also provide sustainable profitability far in excess of wasteful linear systems," which she aims to prove through Borobabi's success in the US. LCA analysis has approximated that the rental model has enabled Borobabi to save 14 tons of carbon emissions and 133,000 US Gallons of fresh water. With the company expanding further with a new maternity range in September 2021, the demand for circularity is being met. The potential for rental is great in children's products as this is a demographic that grows quickly and always have different needs. Parents will save money on renting items that would be thrown away once a child grows. The global toy market alone is estimated to be valued at $95bn and with sustainability a growing concern for consumers along with the fact that new parents are likely to be millennials, toy rental companies like Whirli are taking off!
ThredUP is a resale marketplace that currently only operates in the US but represents the growing opportunity of the second-hand market, which is projected to double to $77bn in 2025. The platform works as a B2C site but also works with other brands with its resale-as-a-service feature. If you are not convinced with the viability of a resale company then look no further than ThredUP's growing annual revenue which has increased from $129.6m in 2018 to $186m in 2020. Globally, customers lose $460bn of value in clothes they throw out so whether you use ThredUP or a clothing rental service there's more value for customers to transition to circularity with even big brand H&M offering a garment recycling service in exchange for vouchers.
If running an ethical clothing shop that's profitable sounds inspiring to you then look no further than Teemill. On Teemill you can own and sell t-shirt designs whilst Teemill sustainably create the t-shirts using recycled materials which are designed to be sent back to Teemill when it is worn out. The platform is indicative of the disruption of technology to the existing methods of productions as the tech means that entire supply chains are connected via the cloud and products are made in real time once ordered to prevent waste inventory. We keep saying it but in fashion especially, the future is circular. If you want to read more about rental and the fashion industry, check out our article 'Will rental transform the fashion industry and its carbon footprint?'.
Buildings, Appliances & Homegoods
A McKinsey report found that post pandemic executives expect employees to work on-site between 21-80% of the time. Such variation as well as the surge in new businesses during the pandemic highlights the need for flexible, short-term options to incorporate the hybrid work model. Office spaces like Gramophone Works, which boasts photovoltaic power generation and timbre terrace structures, incorporate sustainability into the core of the company and advocates a new work culture that promotes flexibility, networking amongst various companies and increased building utilisation.
If you are now in a new commercial space then look no further than Chainable, a company we hosted as part of our purpose-led business webinar. Chainable employ a kitchen-as-a-service model and rent out units that are designed for disassembly and reuse. Chainable maintain ownership of kitchens and therefore take the responsibility off the consumers. The company boasts durable kitchen units with 47% less sheet material, 70% energy savings per unit which have 3x the service life of normal kitchen units. Therefore, Chainable saves money in material and wastage costs whilst maintaining products for continued profitability.
Technology
New features and constant upgrades breed a culture of disposal technology with the UK estimated to have generated 23.9kg of e-waste per capita in 2019. Renting tech is a good method to reduce e-waste and can even be a way for consumers to make money. Fat Llama is a fully insured, flexible peer to peer rental site that offers everything from campervans to drones. It has raised over £13.1m from investment since its inception in 2016. Research by Concito estimated that Fat Llama users reduced CO2 emissions by 20,414 tonnes in 2018 by choosing rental over purchase in the film & photography category alone.
Or you can opt for a service, such as Fairphone, where you can buy a sustainably created, long lasting smartphone that's built for easy repairs, which can be recycled after use. Fairphone founder Bas van Abel notes that more than 80% of the volume of Fairphone 3 (their latest smartphone) is recycled and that currently the company is working to integrate responsible sourcing into its supply chain. The company are piloting a new model, 'fairphone as a service,' which gives business customers to rent devices that allows for calls, texts, apps and entertainment. Fairphone's ownership of the phones will ensure the resources in the phone are managed optimally and recycled when appropriate. Most people pay for mobile phones monthly anyway and only once that's been paid off do customers truly own their phone so why not keep paying monthly for an ethically created phone whose whole lifecycle is cared for.
Scaling Up
Technological developments have enabled the rental model to be applied to many different asset types alongside traditional industries like housing. Rental will scale up as new technological innovations are adopted by rental companies. Developments in AI and machine learning will provide valuable data analysis for rental companies to serve customers more efficiently and stay competitive in a growing marketplace. Blockchain, a decentralised digital database technology, can be applied to a variety of industries and is mostly commonly used as a ledger in transactions. In the rental space, information and reviews are vital and can be safely stored and accessed through blockchain. This technology also gives rise to the use of smart contracts, in this case virtual rental agreements, that can be safely completed between several parties in various locations then safely stored. The rise in virtual and augmented reality can be utilised to guide customers with instructions and on finding the right product for their needs, for example augmented reality could help in determining the size of an appliance for your space by projecting that appliance into your home and visually showing you the size.
If you are interested in how your company can adopt rental and transition to a circular economy or are interested in finding more businesses offering rental options as a way to reduce your personal or business footprint, join our community where we will be hosting online and in-person events with industry professionals where you can connect with other businesses for collaboration and insight.
We have an upcoming webinar 'Innovative Rental Models as Part of a Healthy Circular Economy - Why Investors are Taking Notice' that will delve deeper into the success of the rental model and how your business can be successful too by incorporating rental too. We will host Borobabi, Chainable, Tentshare and RentMy for their insight in setting up a business with rental at the very core and we will gain the perspective of an investor, M&G Investments, in identifying how your rental business can be more attractive to investment.