22 Jul 2021
What opportunities does sustainability entail for the events industry?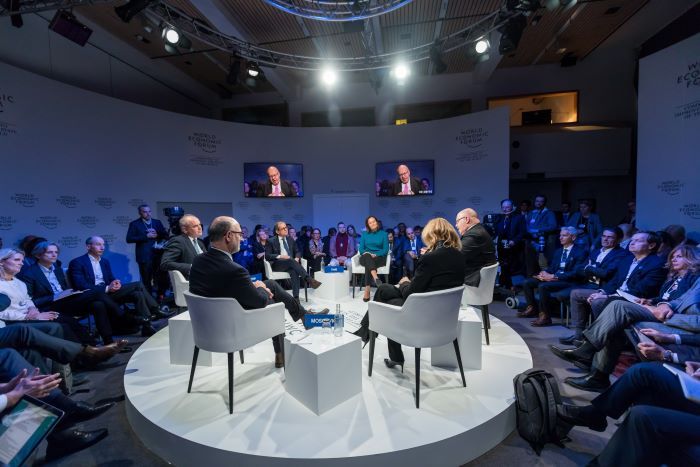 At Reset Connect, we aim to build sustainability through collaboration: we do so by building a business case for sustainability and by partnering with businesses who we trust are a force for good. We believe that those businesses deserve to showcase their services and products to an audience of people that will recognise their value and support them in their work. For this reason, we continuously strive to get in contact with relevant businesses who are doing good.
We hosted a series of events as part of London Climate Action Week during which we got the chance to discuss exciting opportunities around sustainability that are coming to light in the post-pandemic marketplace.
Building Back Better: a Net-Zero Events Industry
During this event, Anna Abdelnoor, the Co-Founder of ISLA, notes how:
"Sustainability is not an issue that has gone away for people because of the pandemic. If anything, it has become more relevant in day-to-day awareness and conversation"
The events industry is not customarily seen as one of those sectors to be blamed for the environmental crisis we are currently in. If anything, it is often overshadowed by other industries such as energy, transportation or manufacturing. The truth is that the events industry encompasses all of the above, and therefore plays a key role in our journey to net-zero.
As Guy Garside from Explori notes "Before the pandemic there were a million business events each year generating around £45 billion worth of spend per annum." We have a huge opportunity here to revisit the impact our events make and re-launch them with people and planet kind strategies in place. There are many businesses already making great strides here, we don't need to start from scratch, we need to learn from each other and be willing to make incremental commitments to change.
Demystifying sustainability: How can we transform barriers into opportunities?
Driving change can either be seen as an opportunity or a barrier, depending on the way we talk about it and how we position it. As Anna points out, rather than:
"...always talking about reducing: we need to 'reduce our waste', 'reduce our emissions', we can optimise our air quality, optimise our energy efficiency, save money and enjoy a train journey rather than jumping on a plane. I believe that the challenges are in helping people to see that it is not an additional burden, but an opportunity to innovate, drive change and show leadership."
Our conversation with Anna, Mike from Glisser, Christian from Goodwings, Lucille from Informa, Sian from Olympia London and Guy from Explori, has not only highlighted the philosophical opportunities of embracing sustainability in the events industry, but also its more practical ones. The 'Better Stands' campaign launched by Informa aims at engaging exhibitors on the importance and the benefits of moving away from disposable stands and opting instead for a more sustainable option. The teams at Informa found themselves working on 3 to 5 year roll out plans for this change to happen, to then realise that the change should not have taken that long.
"The break the pandemic created has changed a lot of our events teams' mindset on what's possible. It has given people space to think that we don't really need to do it the way we have always done it just because we have always done it. It might not actually be the best way to do something. It has left a lot of our teams thinking: this is the time to accelerate change, let's do this now. [...] That break that we never would have wished for has changed the mindset of what's possible and what actually needs to be."
With this new mindset, the urge for sustainability becomes more relevant than ever, and the opportunities that open up involve a wide range of sectors that might find a new, fertile market in the events industry. As mentioned in Informa's 2020 Sustainability Report, the search for better stands has led to partnerships with sustainable companies specialised in:
Paper & Forest Products

Exhibition Stand Design & Construction

Waste Management

Health & Safety Consultancy

Installation Services

Carpeting

LED Lighting

Paint and Coatings
As part of the programme, Informa pro-actively promotes suitable stand contractors who are proven to be operating under the Better Stands guidelines so that exhibitors can make an informed decision when selecting their supplier.
Sustainable Travel: What can be improved?
As well as the design, construction and breakdown of exhibition stands, a key issue in relation to in-person events is the transportation used by attendees to reach the venue. As Guy from Explori pointed out:
"When we build back better, this can't be at the expense of the environment. We have to admit that the traditional trade show format had a very large carbon footprint, especially when you think about multiple factors such as travel, venues, materials and waste generated by events."
Whilst this might seem as a list of problems to be addressed, people like Christian from Goodwings have found their own way to transform this into an opportunity and, even better, a new business model. Goodwings specialises in sustainable travel: this platform works exactly the same way as other well-known websites such as Booking.com or Skyscanner, but it enables its users to remove emissions from their entire trip at no extra costs.
Goodwings were able to identify a sustainable challenge and turn this into a business opportunity. Successful companies that have managed to do the same are:
Wayks: manufacturers a wide range of modular travel containers and outdoor equipment entirely made from recycled materials

Nimlok: offers bespoke stand hire, allowing customisable exhibition stands using hired stand architecture, creating on-brand stands through re-purposed elements

Nomadix: proposes super light, compact and fast-drying travel towels made from 100% recycled plastic bottles

Nook Event Pods: Providing modular event pods that can be used over and over again
Travel and tourism fell by more than 75% during the pandemic. As we bounce back, reverting to the same unsustainable practices we saw pre-Covid should no longer be an option. Recent studies demonstrated that almost 90% of the population wants to travel more sustainably, but a much smaller percentage is willing to incur the extra costs for this. Goodwings' business model enables users to remove CO2 emissions at no extra costs, this element eventually determined their success. The successful companies listed above have in common the retail of products that are built to last, thus a mix of sustainability and convenience. As discussed, post-pandemic consumer behaviour will be highly influenced by these two factors, therefore mastering them will be key to success.
New horizons: The future is hybrid events
Virtual events proved to be extremely beneficial during the pandemic. Mike Piddock, the Founder of Glisser, noted how compared to a pre-covid mindset, people are now conscious that not all events need their physical presence. He estimates between 40% - 60% of corporate events will remain virtual or hybrid post-pandemic. Hybrid is set to shake up the events industry as we knew it.
Glisser states 'The new world of virtual and hybrid events is just at the beginning. There is so much potential to plug live events, be they virtual, hybrid or in-person, into the digital grid and prove the value they deliver.'
Glisser recently ran a 'Hybrid Events Ignited' event with audiences in-person in London, in-person in New York and online globally to show the potential and excitement this model allows. Hybrid takes a lot of elements from TV production, the event had hosts in each city in real-time, allowed online and in-person live interaction seamlessly and highlighted the potential for organisers and attendees going forwards to offer dedicated content for each audience set. It offers a far more tailored experience, has the potential to increase attendance numbers and drastically reduces carbon emissions.
As part of the LCAW session, Mike discusses how it's not only event organisers reviewing their portfolio of virtual and in-person events, but also the attendees. Attendees can create their own definition of hybrid by curating the mix of events they attend across the year to allow for a greater number of virtual vs in-person. Organisers need to be mindful that not all attendees will want to travel, be able to travel or even have the same budgets signed off for this going forwards.
This opens up a number of opportunities; reduced geographical boundaries, content longevity, enhanced ticketing strategies and more detailed data insights. The increase in hybrid events will also be beneficial for tech developers with the skills and experience to create improved platforms for those ready to invest in virtual sponsorship. In terms of audience reach, the possibilities that hybrid brings to the table are outstanding: platforms such as Glisser and Reset Connect enable users to interact with the speakers and other attendees despite their geographical location. This makes online events more accessible to those not comfortable with being at large gatherings or vulnerable groups of the community. The possibility to stream content on demand ensures longevity of the event's content and, furthermore, the data that virtual events organisers are able to gather through their registration and app platforms are an invaluable resource for hyper-personalization, the creation of an even more engaging experience and a more targeted marketing strategy.
An Events Ecosystem
Needless to say, online events platforms are much more sustainable than in-person events. However, hybrid events require the in-person element too. On this, it is important that exhibitors also demonstrate their commitment to sustainability by going with event organisers with transparent policies and strategies around sustainability commitments.
On this last point, Sian Richards from Olympia London made a meaningful contribution when she stated:
"I think we need serious commitment from everybody. What I am finding is that more and more event organisers are scrutinising what we are doing as a venue […] but I don't hear so much about what the organisers are actually doing […] We all have to really look at what we can do to contribute and not just rely on the venue [...]. To maximise recycling and so on, you can't just leave it to one area of the industry."
We need a joined up ecosystem with attendees, exhibitors, organisers, venues and suppliers all doing their part.
Find out more about the discussion and thoughts from the panel by watching the webinar 'Building Back Better: A Net Zero Events Industry' on-demand here.
Reference links:
https://www.informa.com/globalassets/documents/sustainability/reporting/2020/informa_sustainability_report-2020-web.pdf
https://www.youtube.com/watch?v=zwaoMjkZ2dM&t=666s
https://nectarcc.com.au/2020/05/27/six-opportunities-virtual-events/