26 Apr 2021
5 Sustainability mistakes to avoid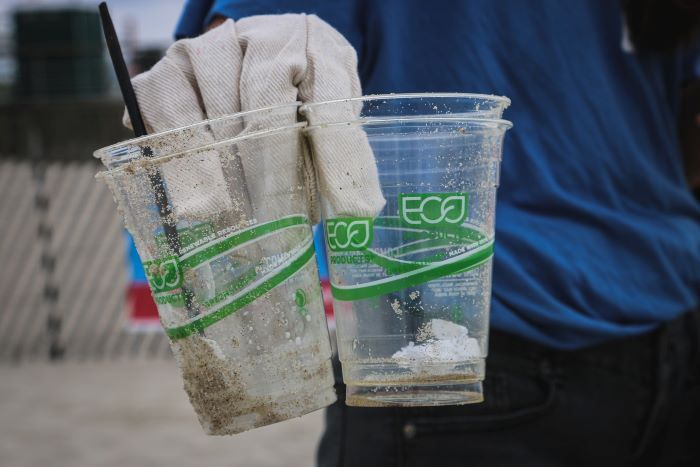 It's been impossible to miss in the headlines, whether it be Microsoft targeting to go Carbon Negative or Brewdog announcing the creation of a Scottish forest (don't worry you don't need to grow a forest). There are huge benefits to creating a sustainability strategy, from improved employee engagement to cost savings and brand building.
With all these benefits however it becomes quite easy to want to jump in and get started. Here we take you through some of the most common sustainability mistakes to avoid.
1. Not understanding your impact before setting your goals
Without fully understanding your environmental impacts across your operation up and down its entire supply chain you'll struggle to find the right focus for your business.
The good news is that there are some good tools at your disposal. This is where life cycle assessments can come in. They allow you to quantify the full impact of each of your products or services across a supply chain.
One example is that of Levi Strauss, who published their life cycle assessment for a pair of their Levi jeans. It's important to note that they looked at a number of environmental impacts including CO2e, water usage, eutrophication of freshwater supplies and land usage.
Once you know the largest impacts your company has, you'll also then want to understand which ones are the most material to your business and which ones you have the most control over. This is where materiality assessments come in.
2. Using sustainability only for PR
For companies who have historically had a poor Environmental, Social and Governance record it's tempting to look for quick wins to drive brand PR. However, taking a structured approach can provide a huge opportunity to transform businesses. And this can be in the form of significant cost savings such as Nike who introduced the Flyknit which dramatically reduced labour input and waste materials. They have reduced waste by 60% compared to traditional cut and sew techniques.
Finally, there is a literal laundry list of companies that have tried to sidestep in dramatic style real sustainability commitments, particularly in the fashion industry. Just look at the recent coverage of H&M's new commitment to sustainability. The company is constantly being criticised for greenwashing due to its continual role in the fast fashion industry. Companies are saving themselves significant headaches by creating transparent sustainability plans based on real commitments.
3. Failing to get the right buy-in and people to execute
The introduction of sustainability as a key metric across an organisation needs buy-in from across a business as well as the people who will execute the decided actions.
If you are just starting out, identify the key stakeholders who are going to sign off any budgets or time allocations for the work. And at the same time identify the individuals who are going to be best placed to lead the decided actions across the business. It's also key that those people recognise the importance of sustainability and the decided actions, their enthusiasm and passion will be critical to its success.
4. Let's just offset our emissions
Carbon offsetting has grown in popularity over the last couple of years as a way to demonstrate a firm's commitment to sustainability. And with the task force for the voluntary carbon market led by Mark Carney looking to increase the amount of carbon credits purchased from $300M to the tens of billions of dollars, it's easy to get carried away by it all.
However, offsetting and the purchase of carbon credits in fact is the last priority in a company's sustainability activities. It is only used to offset emissions that are unable to be eliminated by a firm. We are also seeing increasing emphasis from companies in investing and piloting innovation to decrease their core emissions. Of particular interest is the recent partnership between CDP and Breakthrough Ventures who are looking for companies to participate in pilots with companies looking to eliminate these hard to reduce emissions.
5. Going it alone
There has been huge progress over the last twenty years in measuring the sustainability of companies. Like the traditional consultants out there like BCG, Deloitte and KPMG there are hugely experienced Sustainability consultants such as South Pole and Eco Act who have extensive cross-industry knowledge.
On top of this, there are great communities like the B-Corp movement that brings companies together to learn from each other and provides huge amounts of guidance around creating a profitable ecological transition. On top of this, the Science-based target's initiative provides another amazing resource for companies to create goals in line with the Paris agreement as well as a platform to showcase their work.
The path to a more sustainable business may seem complicated but avoiding these 5 common mistakes will send you in the right direction. It is definitely worth it for companies, their shareholders, customers and our planet.
If you'd like to find out more about the sustainability journeys of some of the fastest-growing UK businesses, you can subscribe to our newsletter here.