24 Feb 2022
Should sustainability and climate change be taught in schools?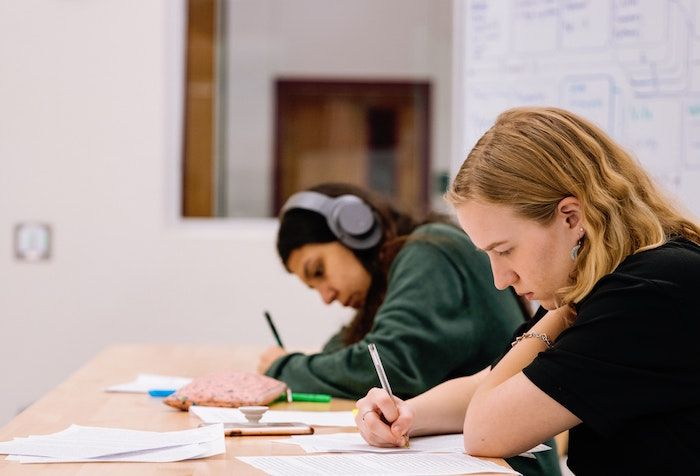 As we face a certain future of climate change, it is becoming clear that our education system has so far failed to properly prepare students for that future. There have been calls for sustainability and climate change to be taught in schools, whilst some universities have begun to integrate sustainability into their curriculums. It is now thought that knowledge of sustainability is as important as that of English and Maths. Educators are beginning to see the importance of students learning about sustainability and climate change in order for them to be prepared for the future and present challenges. Perhaps these students will become future leaders and innovators who'll help manage the crisis.
The British Educational Research Association (BERA) published the Manifesto for Education for Environmental Sustainability (EfES) which says education has a role to play in tackling the effects of climate change and teachers and students want to see the education system making a change with respect to all areas of sustainability. They've called for a review of secondary curricula and state that nature and the environment should have an influence over all aspects of school-life. They also proposed sustainability awards for students and teachers who make a difference.
In the 2021 report, Sustainability & Climate Change: a draft strategy for the education & children's services systems, Education Secretary Nadhim Zahawi announced a plan to put climate change at the centre of education. The strategy states, "Education is critical to fighting climate change. We have both the responsibility and privilege of educating and preparing young people for a changing world – ensuring they are equipped with the right knowledge, understanding and skills to meet their biggest challenge head on". This approach is a significant positive change since 2013, when then-Education Secretary, Michael Gove announced plans to drop references to sustainability and climate change from the curriculum for under 14's.
The government's report highlighted research by The Green Jobs Taskforce that found "most young people surveyed have a desire to work in a sustainable role." They go on to say that the government will put programmes in place to provide opportunities for people of all ages to train for and start green careers which will facilitate a "Green Industrial Revolution". It is understandable that with an increasingly socially conscious youth we would see a raised level of interest in environmental jobs. It is the job of the government to provide opportunities for people who are keen to make the world a better place and it is the job of the business sector to provide these roles and adapt existing roles to make them relevant to the future.
Teaching sustainability and climate change in schools helps fill the world with people who understand the right way to treat the planet for its and our survival. It also improves mental health, makes students feel more connected to their environment and provides them with useful and necessary skills for their future everyday lives, careers. And in the end, provides them with the ability to tackle the effects of climate change and manage the damage we cause to the earth.
I spoke to award-winning charity Founders4Schools about their work in education.
What does Founders4Schools do?
Founders4Schools (F4S) is an award-winning charity that connects young people and their educators with a network of inspirational volunteer role models who share their career stories to better inform young people about the world of work so they make better decisions about their future careers. We do this to improve the employment chances of young people and support businesses in developing a skilled and diverse emerging talent pipeline.
Tell us about the Sustainable Futures Programme…
The Sustainable Futures Programme is a brand new strategic partnership between WWF, Villiers Park Educational Trust and Founders4Schools, funded by the Evolution Education Trust (EET). Over the next decade, the programme aspires to be integrated into all UK schools to inspire and empower young people to understand how they can pursue and apply their careers to address the environmental challenges they continue to inherit, and support the UK economy to achieve net zero.
Why is it important for students to learn about sustainability?
It is our responsibility to prepare young people to thrive in this rapidly changing world, however, current career pathways prepare young people for the business world as it is now, not the future, despite the seismic shifts in society over the coming years that will reshape the jobs market. The UK is seeking to be at the forefront of the global green industrial revolution and as our emerging workforce, our young people will play a significant role in achieving this. We are reliant on the diverse and skilled talent of tomorrow to be the innovators who will turn the UK into the world's number one centre for green technology and finance.
How does understanding sustainability and climate change help students in their future careers and everyday lives?
We have only a few years to put in place the changes needed in order to bring our planet back from the brink of environmental disaster. This requires changes across almost all areas of life – food production and consumption, transport, energy and more. The change will require people and businesses to drastically adjust their practices and policies in the next decade. There will be new jobs to allow the creation and expansion of new green sectors, but also shifts in business practice across all sectors to lower the footprint of businesses and products, and to respond to new government policies and customer expectations.
How will students understanding sustainability help the rest of society and the planet?
To ensure a positive future for all, we need to see a transition to a green economy that supports sustainable development and which will allow everyone in society to lead fulfilling and comfortable lives within the finite means of our planet. This means that we, as a society, need a pipeline of young people coming into the job market with the understanding, values and skills needed to take up new 'green jobs'. We also need young people to be aware of and attracted to jobs that progress the sustainability agenda.
WWF
The WWF supports the TEF Sustainable School Award which "celebrates the achievements of schools who are committed to empowering a new generation of environmental citizens and green ambassadors." They run a course for teachers called Education for Sustainable Development. The WWF and TEF offer three case-studies of schools who have put sustainable initiatives and methods of education in place: St Colm's High School, Heald Place Primary and Middle-on-the-Wolds CE Primary School.
The planting of a memorial garden at St Colm's High School in Northern Ireland, allowed for students and local people to get in touch with nature, and feel a sense of calm and relief. Volunteers from mental health charities came to work with the children to create a future that is not just greener and more sustainable but happier, healthier and safer. When schools create greener environments on their sites it not only makes their students happier but the local community too, as Heald Place Primary and Middleton-on-the-Wolds CE Primary School both found. We can see from these case studies that spending time outdoors, planting vegetables and preserving nature makes children happier and healthier, whilst also making the local environment a more open, friendly, calm place to benefit everyone.
Outdoor learning has grown in tandem with Forest School, which is a long term progress of regular child-centred learning with a high adult to child ratio where nature and the environment are prioritised. An important aspect of Forest School is to introduce children to the natural world early in life. Research has shown that adults who didn't spend their childhood in nature are less likely to spend time in nature in their daily lives.
Schools have reported their students being happier when they take part in outdoor learning. Forest schools first started in Denmark and Sweden in the 1950s where they were intended to teach children about nature and pollution. In the early 90s a group of nursery nurses from Bridgewater College, Somerset were introduced to the idea of outdoor learning on a visit to Denmark. Upon their return they started their own Forest School at their nursery. A few years later the college started offering a BTech in Forest School for educators, which led to other courses and qualifications being introduced across the country. By 2006 there were approximately 140 forest schools in the UK.
Outdoor learning gives students a greater sense of wellbeing and connection to their environment. It is important for all of us to feel this connection as it informs our decisions around our behaviour and consumption that impacts the earth. It is also increasingly accepted that being outdoors has therapeutic benefits for health and wellbeing as well as being an effective environment for students with learning difficulties or behavioural problems to learn. Forest School in particular is known to help with confidence and self-esteem.
Higher Education
University students are now calling for a direct integration of environmental topics into their chosen degree subjects. Everyone wants to know how their field will be affected by and can respond to the climate crisis. It is becoming increasingly clear that no one will be properly equipped for the future without an education in sustainability and an understanding of the science around climate change, the processes and systems we need to adopt to tackle it and the everyday behaviour and lifestyles changes we all should make.
Bristol University, was the first university to declare a climate emergency and are "embedding discipline-relevant aspects of education for sustainable development into every degree program". They claim that 85% of their undergraduates have the opportunity to study sustainability within their course. The university also offers an online course on Sustainable Futures. They also run "The Green Apple Scheme" that offers funding to staff and student-run initiatives that try to "enhance Education for Sustainable Development".
So, should sustainability be taught in school?
Maybe we've been asking the wrong question. Of course it should. Sustainability is the key to the future. Preparing young people for the reality of climate change and equipping them to mitigate or reverse the damage is essential to ensure all elements of society are operating with sustainable practices and outlooks embedded as the norm. It is urgent that we all take action to tackle climate change and this is starting to happen slowly across business, society and government. But to ensure the momentum increases, innovation continues and dedication lasts we need the new generations ready to take this on to new heights. How can young people begin to make significant progress without a sufficient education in the issue?
Organisations like Founders4Schools are instrumental in making this shift in education happen for young people. We're proud to be partnering with them at Reset Connect. Whether you're working in sustainability, a business providing net-zero solutions or services or have any other impact in supporting net-zero transition across the country, think how we can bring the younger generation into the mix? Think about career opportunities, think about educational opportunities and whether you could be a mentor through Founders4Schools and prepare school children for the role they need to play in our future world.
Reset Connect London is an event for industry leaders, educators, government, business and finance leaders to come together to discuss methods of transitioning to a green economy, reaching the UN's sustainable development goals as well as preparing the next generation to deal with these issues. If you're interested in hearing more from Founders4Schools then click here to book a delegate pass or click here if you are interested in exhibiting.