06 Jan 2022
Should eventprofs and companies be setting New Year's resolutions?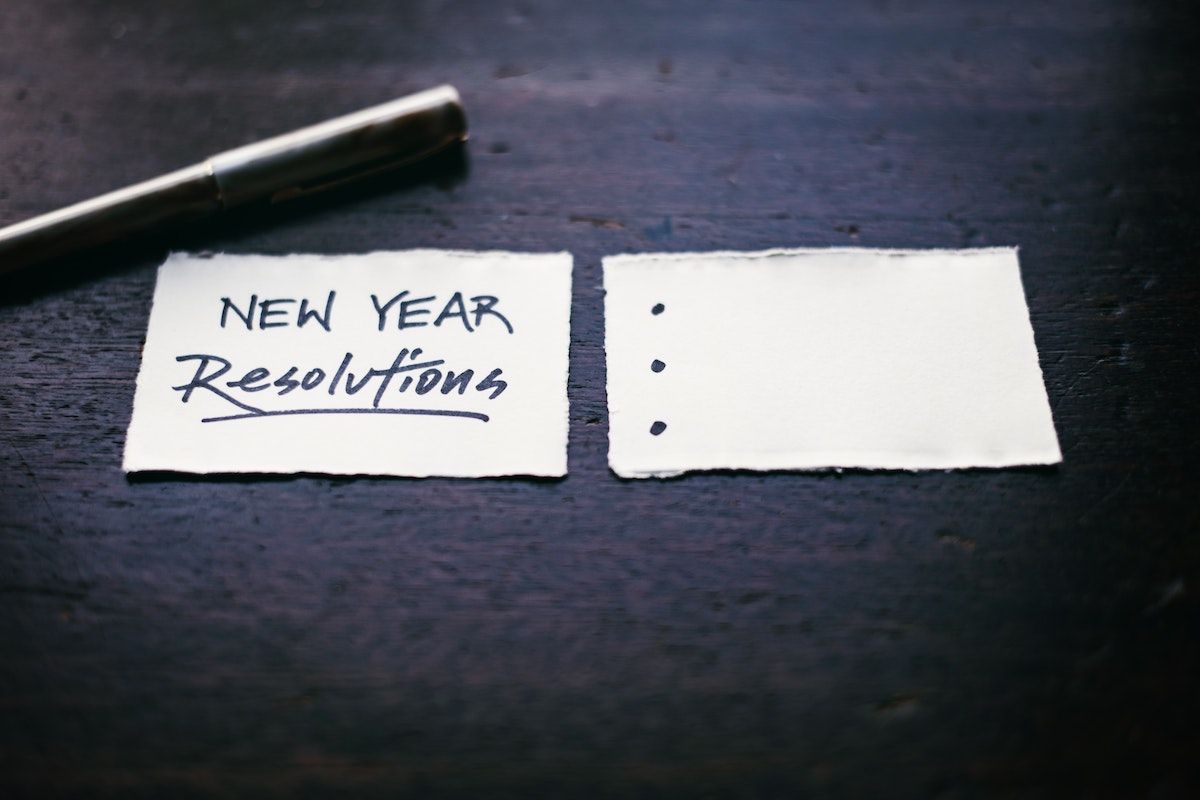 The annual ritual has begun, what changes and goals will we set this year; dry January, Veganuary, to lose weight, take up a hobby, clear out the loft, buy less plastic. We set ourselves objectives to give us momentum to achieve various goals or create better versions of ourselves.
Shouldn't the same apply to our businesses and roles within it? We could be vowing to make habit based changes like not eating at the desk, only 3 cups of tea a day or finishing work on time. But what if we also created a couple of goals beyond our personal lives that looked at how to make our roles and place within the company have a better impact on people and planet?
Whether companies have specific sustainability targets and strategies in place or not, resolutions are more of an intention or vision to kick start something new, for a better future. So what about resolutions like starting a green team, removing carpet from all first quarter events, not buying any lunch with plastic packaging this month, making the next supplier purchase one with green credentials, etc.
We asked some event profs what their sustainable event resolutions were:
"To make the AEO Forums more vegetarian and plant based."
Sarah Scott, Head of Events, AEO
"I will track my conference attendance air miles and use a measurement tool to calculate the carbon emissions and then offset this."
Mark Brewster, CEO and Founder at Explori
"Committing to never buying a plastic drink bottle or using a single use cup at events. Always take your own reusable bottle and use it! If every event prof did this, just imagine the waste reduction. At a recent event we sponsored we had 15 team members onsite for two days - each bought their own bottle that they refilled at the water station. That alone saved around 30-60 plastic water bottles across a two day event. These small changes really make a difference, and they are genuinely easy."
Vanessa Lovatt, Chief Evangelist, Glisser
"Engaging in more sustainable conversations with our suppliers and city partners"
Aaron McKeen, Sustainability Programme Manager at Edinburgh International Conference Centre (EICC)
"To develop and publish our pathway to net-zero in line with the industry pledge a year early"
Siân Richards, Head of Sustainability, Olympia London
"I'm going to set aside 30 minutes twice a week in my calendar to take small actions towards more sustainable shows and record them each time. An example, I've been meaning to reply to an email from a potential new supplier who could have a big impact on the sustainability of our shows. The email has been sitting there for ages waiting for a reply. If I have these 2 half hour slots I will take 1 or 2 small, simple actions at least twice a week and this could build into some big steps that otherwise might not happen."
Kellie Reynolds, Head of Operations, ADNEC
Other ideas include:
Start measuring waste at all events (know your own benchmark to improve against)

Switch to a green pension or even better get HR to switch up everyone's pensions to ones that benefit people and planet rather than supporting deforestation and fossil fuels

Give back to your local community. Are there any charities or community projects your office can support?

Join the Net Zero Carbon Events Pledge

Commit to only use sustainable venues or those on their way

Survey your customers and colleagues on which areas of sustainability they want prioritised

Add a hybrid aspect to your events this year

Only choose event stands and equipment that can be rented and re-used over and over

Cut out paper at events, go digital as much as possible

Adopt some of the Fundamentals (page 28) created by Informa and the cross party association group

Vow to make sure electricity at your events is turned off overnight

Design merchandise and signage to be used again and again

Limit car parking at your events so visitors are encouraged to use public transport
There are so many great initiatives already taking place across the industry and so many that are easy to adopt, we just need to commit to one action at a time. Or give one to each team member.
What next?
To understand the true impact of the initiatives you're already doing and planning, the key is measuring. By measuring you know what your emissions are for that impact area per event / per quarter / per year. This then gives you the starting point to set your sustainability objectives and strategy. You benchmark against yourself.
Reset Connect are running Event Sustainability Workshops to help with this. These 3 part online courses run in conjunction with sustainability experts Green Circle Solutions to help you learn how to measure and reduce your emissions, identify your biggest impact streams and set short, medium and long term objectives to form or enhance your strategy. We get straight into action helping you work out your event related emissions over the course.
The next intake runs 18 Jan, 09 Feb, 09 Mar and costs £395 saving you thousands on in-house training and consultancy. Find out more at https://www.reset-connect.com/group-sustainability-workshops