31 Jan 2022
SDG's: the Winners and Losers, part 1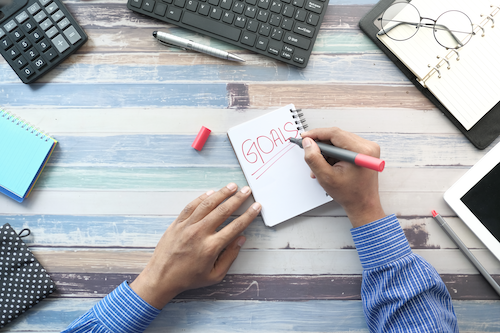 What are SDGs?
The 17 SDGs or Sustainable Development Goals were agreed upon by the United Nation Member States in 2015 as part of the 2030 Agenda for Sustainable Development which set out a collaborative framework for sustainability and progression in all aspects of global society. While fundamentally about addressing climate change the 17 SDGs also focus on co-benefits related to the pursuit of a green planet, such as gender equality, health and education. For this article however, we will focus on SDG7: Affordable and Clean Energy and SDG8: Decent Work and Economic Growth. In part 2, we will take a look at SDG11: Sustainable Cities and Communities, SDG12: Responsible Consumption and Production and SDG13: Climate Action, so stay tuned!
The SDG Index gives a score between 0 and 100 that tells us how much progress each country has made towards achieving the SDGs by the deadline of 2030. A score of 100 means that the goal will be achieved in time and a score of any lower means we will fall short. In the latest report from 2021, Finland was ranked highest of all the countries involved with a score of 85.9 and ranked lowest was the Central African Republic with a score of 38.3. Although the ranking system may make it appear like a competition, the SDGs were decided upon globally and the intention is to create a better world overall. By collecting scores for each country they can be averaged to create a global SDG Index score, this score is the important one. For the first time since its creation in 2015, the global SDG Index score decreased in 2020, this is directly related to the COVID-19 pandemic. Every country has struggled to stay on track with the SDGs during the pandemic and even Finland who are ranked highest in the world are still not on track to make the 2030 deadline. But if we continue polluting in the way we are, there will be equal if not greater disasters to the pandemic which will make it even harder to move towards a green economy.
Affordable and Clean Energy
SDG7 aims to ensure access to affordable, reliable, sustainable and modern energy. Despite gas prices on a steady rise in the UK, even affecting consumers signed up to renewable energy suppliers due to the National Grid being partly fuelled by gas, energy is getting more sustainable and widely available. According to the 2021 SDG Report global progress continued steadily in regards to affordable and clean energy.
The Energy Progress Report allows us to measure access to electricity, clean cooking, renewable energy, energy efficiency, international financial flows and renewable capacity per capita.
China, the world's biggest energy consumer, used 22% of all global energy in 2018. In the same year 13% of its energy supply came from renewables. Although this may seem like a small percentage, China is a world leader in energy efficiency, having made significant progress since 2010 implementing energy efficiency policies that saved them from using 25% more energy in 2018 and had an energy efficiency rating of 6.3 megajoules per U.S. Dollar while the global average sits at 4.8. Despite this China is not on track to meet SDG7 by the 2030 deadline as not a significant enough percentage of the population has access to clean fuels and technology for cooking as well as the fact that China are one of the worlds largest emitters of CO2 and had a recent surge in emissions related to post-pandemic stimulus spending. The SDG statistics are population weighted so as China is the most populous country in the world so they can make the most impact to the global SDG score.
On the overall ranking of global regions, Sub-Saharan Africa came out on top in renewable energy and energy efficiency but was ranked lowest in access to electricity and clean cooking. It is clear from the Energy Progress Report that several Sub-Saharan African countries are taking significant steps in renewable energy, seeing it as a no-brainer to create a sustainable future both environmentally and economically. For example, 72% of energy consumption in Kenya was renewable as of 2018 and 70% of the population had access to electricity. Due to natural biomass resources, Uganda gets 90% of its energy from renewable sources and has an incredible energy efficiency rating of 10.1 well above the 4.8 global average.
Meanwhile oil rich countries such as Saudi Arabia, Iraq, Oman and Russia have been slow to engage with renewable energy sources, although Saudi Arabia has put forward a strategy called Saudi Arabia Vision 2030 that plans to reduce the country's dependency on oil among other goals. Saudi Arabia is second in the world for oil production after the United States and has oil reserves equal to 221 times its annual consumption. Iraq could supply its population for a year 457.4 times over, so for four hundred and fifty seven years and four months! Oman could do the same for 79 years and 4 months. Russia, which is ranked third in the world for oil production, got just 3% of its energy from renewable sources as of 2018.
It is also worth noting that some countries have been advantaged by having naturally occurring renewable energy resources that they can fairly easily tap into such as Iceland who, according to their government website, get 73% from hydropower and 27% from geothermal power. Countries without these resources need to spend more money on infrastructure and in innovating ways to move towards renewable energy. Countries with large reserves of fossil fuels must find ways of moving away from the path of least resistance, despite the enormous profits involved, especially for those countries whose major source of income is from exports of fossil fuels. The SDGs were decided upon through collaboration and negotiation, perhaps this could be a way towards forming practical solutions to our current obstacles?
Decent Work and Economic Growth
SDG8 covers sustaining economic growth, using technology and innovation to increase productivity, separating economic growth from environmental degradation, reducing youth unemployment, ending slavery and human trafficking, improving labour rights and working conditions and promoting sustainable tourism.
Due to the COVID-19 pandemic, the International Monetary Fund has predicted a global recession as bad if not worse than that of 2009. The global SDG8 score decreased in the 2021 SDG Index report. It states "due to time lags in data reporting, the impact of COVID-19 on the SDGs is not fully captured in this year's SDG Index", meaning it is likely to decrease further still. The unemployment rate has increased globally.
Despite the pandemic, three countries achieved and are on track to maintain SDG8; Cuba, Slovenia and the Czech Republic with 75% of its population in employment and increasing labour rights. The Czech Republic is ranked 12th out of the 165 countries in the index and has an overall score of 85.1. Slovenia is ranked 9th and has a score of 88.9. Both countries are on track to achieve all the categories of SDG8, those being GDP growth, the number of modern slavery victims, adults with a bank account, labour rights, fatal work-related incidents, employment rate and youth unemployement rate. Although Cuba is missing a score in three separate SDGs due to lack of data and therefore lacks an overall SDG score they are ranked 49 out of the 165 countries involved. SDG8 is the only SDG that Cuba has achieved so far.
The BRICS emerging economies of Brazil, Russia, India, China and South Africa, were all rated with mediocre scores for SDG8 in the 2021 report. All five countries suffered fewer fatal work-related incidents however the unemployment rate that can likely be attributed to the pandemic and is particularly high in Brazil is what brought down most of their scores, apart from China who would be on track to reach SDG8 if it were not for it's stagnating record on labour rights.
Low-income developing countries (LIDCs) have fallen even further behind in the SDGs as their finances have been largely eaten up by tackling the pandemic while developed countries have been able to take advantage of their status to borrow large sums of money to finance their pandemic response. However, even these countries have been unexpectedly challenged by COVID-19. SDG8 is not the only SDG to be affected by the pandemic, every country is struggling to stay on track for the 2030 deadline so we must all work together to find our way back to steady progress.
The Spillover index tells us how much of a negative or positive effect a given country has upon others in their ability to achieve the SDGs. In the latest report we can see that high-income countries tend to have worse spillover scores meaning they are negatively affecting other countries ability to reach the SDGs. If a country has a great SDG score but a bad spillover score, it's counterintuitive as the SDGs are a global responsibility not a country-by-country competition.
Reset Connect London, 28-29 June 2022, will bring together innovative start-ups, investors and industry professionals who will network and form partnerships that will pave the way towards a sustainable future. The way towards reaching the SDGs by 2030 and creating a more sustainable way of life for all, is clearly through collaboration. Register now to be a part of it!