14 Jun 2022
Who's speaking at Reset Connect London 2022?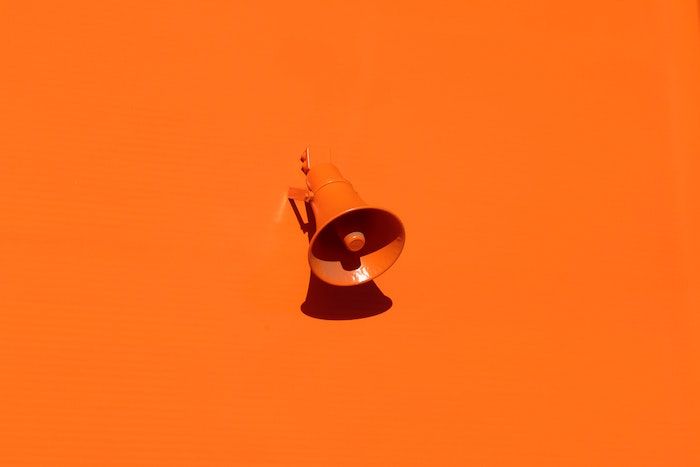 We're 2 weeks away from Reset Connect London, the flagship event for London Climate Action Week. So we thought now would be a good time to give you a run down of who you can expect to hear from.
The event will host 150+ speakers across 3 conference theatres and 5 content hubs. Our Innovation Hub, Mobility Hub, London Hub, Financial Adviser Hub and Industry Systems Hub and Keynotes are all accessible with a free ticket. The more in-depth sessions require a paid conference ticket.
Opening Keynotes
On Day 1, in the main theatre, we'll have an opening keynote from Kate Raworth, Co-Founder of Doughnut Economics Action Lab. She'll introduce us to her Doughnut Economy model, it defines a successful society by its social and environmental boundaries rather than just GDP. The idea was hailed by Sir David Attenborough as "our species' compass for the journey to a sustainable future".
The theory argues that 20th century economic thinking is not equipped to deal with the reality of a 21st century planet on the edge of a climate breakdown. Instead of equating a growing GDP with a successful society, the theory looks for the "sweet spot" between the "social foundation," where everyone has what they need to live a good life, and the "environmental ceiling." Generally, people in rich countries live above the environmental ceiling whilst those in poorer countries often fall below the social foundation. The space in between: that's the doughnut we need to aim to operate within.
Day 2 will begin with a keynote from Tanya Steele, Chief Executive of WWF. The world's largest independent conservation organisation, is a critical force for influencing change, from climate change to wildlife recovery, the food system to clean oceans.Tanya will discuss the scale of the challenges we face, how businesses can step up and place nature at the heart of their decisions and drive the transition to a sustainable future.
Financial Adviser Hub
Our Financial Adviser Hub in association with SRI Services, will host speakers who are leaders in sustainable investment, Julia Dreblow, Founding Director, SRI Services; Wayne Bishop, CEO, King & Shaxson; Adam Robbins, Investor Relations, Triodos Investment Management; Joanne Rigby, Technical Director, Tenet and Mike Dowsett, Senior Research Consultant, Tenet.
The first of the sessions hosted by Julia Dreblow, of SRI Services will be at 14.15 on Day 1, and asks, 'How Are Sustainable Funds Helping to Reduce Emissions and is Climate Risk Real?'. This will be followed by a Q&A, the primary question of which is, 'How are world events and the anticipated FCA SDR and labelling regime likely to impact investors and advisers?' The following day at 11.55am the panellists will ask 'How Are Sustainable Funds Helping Shift the Dial on Environmental and Social Issues?' This is before two more sessions run by SRI Services, about 'How do sustainable fund managers decide whether to engage or sell when an investee company does not deliver on its sustainability promises?' and finally a discussion around the future of sustainable and ESG funds.
Switching to a green pension is one of the most powerful tools we have to reduce our climate footprint. UK pensions are "the largest single group of institutional investors in the UK", according to the UK government holding around £2tn in assets, yet many of us do not consider where our funds are being invested. Is your pension investing in fossil fuel firms and activities, does it have a responsible investment policy covering its funds, how to balance environmental and social positives and negatives and how do you take a considered approach to which will still perform well on the stock market? David MacDonald, Chartered Financial Planner and Founder of Path Financial will be running a session each day (11.55am on Day 1 and 11.15am on Day 2) aimed at businesses, explaining why we need to switch to green pensions.
London Hub
In partnership with London & Partners, Hirespace, Whitespace Consultants and Glisser, our London Hub will look to discuss the sustainable future of the events industry with a particular focus on London as a centre for sustainability.
At 10.50am on Day 1, the 'Using Event Tech to Drive Event Sustainability' session will ask, how can we mitigate emissions that stem from the events industry using cutting edge technology? Adam Parry, Director of Event Tech Live; Mike Piddock, CEO of Glisser; Toni Griggs, Growth Lead at isla; and Kris Justice, Senior Manager for Enterprise Customer Success at Cvent, will make up this panel. This will be followed by 'Becoming a B-Corp in Events - Making the Leap' at 11.15am with speakers from 73 Media, Hirespace, Stress Matters and Legacy Events.
Later in the day at 14.15, a panel made up of representatives from The Bulb, Oddity Events & Marketing and KERB will speak about 'Event legacies: the Importance of Making Sustainable Events Inclusive and Accessible'
Before, Carina Jandt, Director and Co-Founder of Event Cycle will talk us through how to deal with the waste generated from our events in her session, "Using Our Event Waste Sustainably: A Case Study" at 14.55 on Day 1.
Opening Day 2, at 9.30am on the London Hub, David Humphrey's, Director of Green Circle Solutions will run a Carbon Measurement Calculations Workshop for attendees to learn how to get started. And at 11.00am Olivia Ruggles-Brise, Director of Greenview will provide an overview of how the events industry will become sustainable. As the technical advisor to the Net Zero Carbon Events initiative, Olivia Ruggles-Brise will offer key insight into the pledge that so far has the support of more than 300 companies.
The London Schools Climate Summit will then kick off with a careers networking session. Then 'Green Futures? How we can prepare the next generation to succeed in a complex world?' with speakers Melini Mehra, Founder of LCAW Schools Climate Summit and Centre for Social Markets (India/UK); Sarah Mukherjee, CEO of Institute for Environmental Management and Assessment IEMA and David Dixon, Freelance Education Consultant and Author. After this will be a session that asks, 'What does a skills-led recovery look like for London?'.
Innovation Hub
Anthony Rose, Founder and CEO of Seedlegals will run a session on both days on the Innovation Hub. On Day 1, his session 'Technical Due Diligence for Investors. Picking the right ones: Tips from the tech guy', will help investors to do their own research and ask the probing questions. His session on Day 2 is called, 'The 10 most important things to getting investment ready and closing your next funding round'.
At 14.15 on Day 1, representatives from TentShare, Karshare, RentMy, CareRooms and Kesero will discuss 'How the Sharing Economy is Challenging Traditional and Outmoded Business Models and Why This is Good for Society, the Economy and the Environment'
To close out Day 1, at 16.30 Renaud Bettin, VP Climate Action at Sweep, who has been working on carbon strategies for 15 years, proposes to review the major issues of each compartment of a company's climate strategy: Footprint Measurement, Reduction, Contribution and Communication.
At 13.30 on Day 2 Jarvis Smith, Co-Founding Director of My Green Pod will bring together alumni of the PEA Awards, Tim Etherington-Judge, Founder of Avallen Spirits; Mark Millar, CEO and Co-Founder of Puredrive Energy and Adam Williams, Co-Founder of wherefrom. The PEAs honour those who have demonstrated the importance of sustainability – whether by raising awareness, creating technologies, designing products and services, travelling responsibly, developing specific campaigns or proving ethical best practice. This session will be a chance to hear from the awards host and previous winners about why honouring climate heroes is such a critical part of driving positive and sustainable change.
Mobility Hub
All sustainability targets require a drastic drop in our carbon emissions, and yet the global economy requires we be everywhere at once. Balancing our mobility needs with pollutant free practices will play a key role in the development of a green economy. The Mobility Hub will open on Day 1 with a session addressing this, called, 'Mobility and the Future of Transportation' with speakers Edwin Heesakkers, Managing Director of EIT Urban Mobility Innovation Hub and Irene McAleese, Co-Founder and Chief Strategy Officer at See.Sense.
After this will be the sessions, 'Travel and Tourism: How Can the Hospitality Industry Change Its Practices?' at 15.30 and 'How to Reduce Supply Chain Emissions' at 15.50. 'Are Lithium-Ion Batteries Our Only Scalable Option for EV?', 'Net Zero, Safety and Equity: Shaping the Future of Active Travel and Mobility' and 'How Does Rail Fit Into Carbon Reductions?' are just a few of the sessions that will run on Day 2.
Graham Thomas, Fleet Operations Manager at Ocado Group, will speak on Day 1 at 11.15am, on 3 case studies on how fleets, logistics and transportation firms have executed their decarbonisation plans, incorporating views from end users, technology enablers, asset owners and energy suppliers. Zach Burns, International Sustainability Supervisor for UPS will also speak on this session.
The Innovation and Mobility Hub's are supported by EIT Urban Mobility.
Industry Systems Hub
The Industry Systems Hub, in partnership with CAFA, will be a dedicated space for all stakeholders to meet a mobilised and driven cross-section of industry innovators related to sector-specific climate action; showcasing initiatives, support services and solutions that will save money, increase efficiency, future-proof business models, and all in a way that is good for the planet.
On Day 1, Liz Bentley, Chief Executive of the Royal Meteorological Society will run a workshop on measuring your carbon footprint. She'll also speak later in the day in a session called, 'Communicating Climate Change in 60 Seconds'.
At 14.15 on Day 1, Emma Peircy, Head of Climate Change & Energy Policy at EDF will address the 'Next Steps for Food and Climate Policy in the UK' and at 15.50 Keith Warren, Chief Executive of FEA will speak in a session titled, '3 Kitchens Away From 2050: Food Systems'
Conference Stages
With a paid delegate pass you will have access to the content hubs below as well as the three theatre stages, where our keynotes will be held along with panel discussions on topics such as green finance, measuring your businesses carbon footprint and innovations in renewable energy, biodiversity, the circular economy, electric vehicles and food production.
After the keynote on Day 1, we'll have three panel discussions running in tandem on each stage, starting at 10.15.
On the Pioneer Stage this will start with, 'City-Business-Finance Collaboration for a Sustainable Future' with speakers, Greg Clark, Chair of UK CCIC; Sophie Hæstorp Andersen, Lord Mayor of Copenhagen; Alderman Nicholas Lyons, Sheriff of the City of London; and John Flint, Chief Executive of UK Infrastructure Bank.
"80% of people will live in cities by 2080, c 10 bn people in c 10,000 cities. Cities are the concentrations of our people, the clusters of our economy, trade, and jobs, and the hubs of our infrastructure, real estate, and utilities. So, it is no surprise that our cities are also the places where the concentrations of carbon emissions and other greenhouse gases occur. Our cities are also victims of the climate crisis, with major risks of flooding, over-heating, and devastation from extreme weather and natural disasters, as well as water and food supply risks, and the likelihood of many climate refugees flocking to the cities that are considered safe. So, the climate agenda for cities is about both decarbonisation through an urban transition, and urban resilience. Our current models of urbanisation have been carbon intensive, as our cities grow our carbon emissions have increased. But with new technologies, better urban leadership, and new sources of partnership and investment, it may be possible to de-couple carbon emissions from urban growth, and build cities that are more resilient. How can we do that?"
Meanwhile on the Trailblazer Stage we'll hear from, Jon Williams, Global Banking & Capital Markets ESG Leader and UK Chair, Sustainability & Climate Change at PwC; Fabiana Fedeli, CIO, Equities and Multi Asset at M&G Investments; Stanley Kwong, Vice President, Sustainable Investing (ESG) at KKR; Susan Hooper, Founding Director of Chapter Zero and Peter Kanning, Global Head of Sustainable Finance Strategy & Implementation at HSBC. They'll discuss, 'Greening Finance: A Roadmap to Transforming Business to Net-Zero'.
"Finance has an important role to play on the journey to net zero. Corporate policies that incentivise preserving biodiversity, making ESG commitments and operating in a sustainable manner are growing in popularity. What can and should financial institutions be doing to create a nature-positive economy? The growing ties between sustainability and the valuation of businesses, as well as the increasing necessity for businesses to report their emissions, will leave corporates no choice but to commit to net zero."
The ESG regulatory framework is rapidly evolving. Finance and investment can be used effectively to focus on sustainability, so how do we make sure we're having the impact we intend to? Also on the Trailblazer Stage, 'Sustainable Finance and Investment in the Future' will be a panel discussion between, James Broderick, Deputy Chair of Impact Investing Institute; James Alexander, CEO of UKSIF; Tony Burdon, Chief Executive Officer, Make My Money Matter; Sacha Sedan, Director of Environment, Social and Governance, Financial Conduct Authority and Nina Seega, Research Director for Sustainable Finance at Cambridge Institute for Sustainable Leadership.
The programme on the Groundbreaker Stage will begin with a panel discussion on, 'Mobilising Key Stakeholders to meet the UN Sustainable Development Goals' The speakers on this session will be, Nick Mabey, Chief Executive of LCAW; Lord Jim Knight of Weymouth, Labour Member of the House of Lords and Chair of the Centre, Accelerating Social Technology; Petri Kuusisto, Founder, Impact Innovation Institute; Liz Lloyd, Chief Impact Officer, British International Investment; Emily Vernall, Young Advisor, Global Centre on Adaptation and Steve Kenzie, Executive Director, UN Global Compact Network UK.
"The 17 SDGs set out the many complex problems that we must globally work together to solve by 2030. The focus is put upon systemic poverty, climate change and human rights. So, we know what the problems are but what are the solutions?"
The event will close with a keynote titled "The Future is in Our Hands'' which will spotlight pioneering young people as the driving force behind the movement towards sustainability. Emily Vernall, Young Adviser at the Global Centre of Adaptation; Maddie Booth, Sustainability and Innovation Lead at Bec and Founder of Scrubbee; Zakia Rashid, Founder of MotherOceanBlue and Matthew Unerman, Food Waste Consultant at Anthesis, will wrap up the event. They'll discuss the highlights of the conference and set the tone as we move forward.

To take part in the content hub sessions, make sure to register for your free ticket at. You'll also be able to join the networking drinks each lunch time and at the end of Day 1 on the London Bar and meet 100 + exhibitors and innovative solutions to support your sustainability strategies.
To dive even deeper and join the conference programme you will need to buy a delegate pass at… This gives you access to the full programme of 150+ speakers, 50+ sessions, 100+ exhibitors, numerous networking opportunities and matchmaking.
For more details on the conference programme please visit https://www.reset-connect.com/conference-programme