14 Jun 2022
Who's exhibiting at Reset Connect London 2022?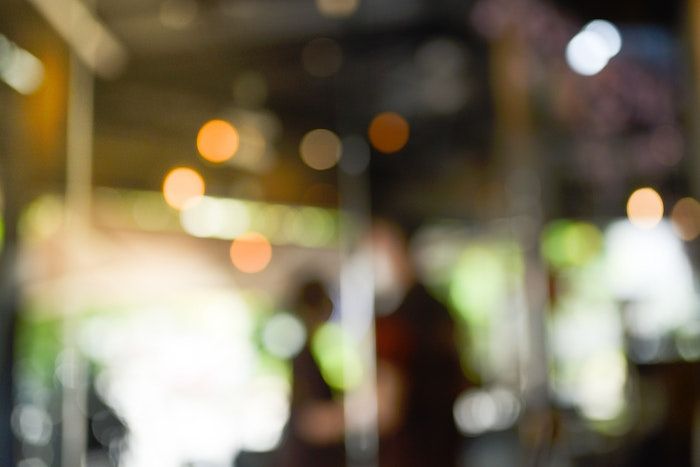 With 1 week to go until Reset Connect London, the flagship event to London Climate Action Week, we want to give you an overview of who you can expect to meet at the event.
The event will host 100+ exhibitors which everyone can meet with their free exhibition ticket or paid delegate pass. From energy innovation, carbon measurement and green transport solutions to sustainable business accelerators, team adoption ideas and investors they cover all areas of sustainability.
Let's take a look at just a few of the companies that will be exhibiting…
Carbon Trust is a trusted, expert guide to net-zero, bringing purpose led, vital expertise from the climate change frontline. They have been pioneering decarbonisation for more than 20 years for businesses, governments, and organisations around the world. Meet them to draw on the experience of their 300 experts accelerating progress and providing solutions to this existential crisis. They support over 3,000 organisations in 50 countries with their climate action planning and collaborate with 150+ partners in setting science-based targets. Find out how they can support you…
King & Shaxson is a specialist financial services company offering securities dealing, asset management, and treasury consultancy. King & Shaxson Asset Management has offered an award winning Ethical, ESG and Impact focused portfolio management service for individuals, trusts and charities since 2002. They are personally committed to investing for positive change, and have been doing so for 20 years.
ReLondon is a partnership of the Mayor of London and the London boroughs to improve waste and resource management and transform the city into a leading low carbon circular economy. Their mission is to make London a global leader in sustainable ways to live, work and prosper, by revolutionising our relationship with stuff and helping London waste less and reuse, repair, share and recycle more.
Ecologi makes climate action simple by providing a platform for businesses and individuals to collectively reverse climate change through funding some of the world's best climate solutions. So far, over 33,986 users have collectively funded the planting of 42 million trees and the reduction of 1.8 million tonnes of carbon emissions through Ecologi's supported reforestation and verified carbon reduction projects.
Gluon is an active investor and developer of clean fuels and mobility-as-a-service companies and solutions in a smart city context. They are committed to helping entrepreneurs and existing businesses build companies and cutting edge projects that impact the global energy system transition in a real and lasting way. Gluon takes an active role in forming and seeding companies, infrastructure projects and investment vehicles, driving strategies and utilising a vast network of contact across the worlds of energy, mobility, built environments and finance.
The Impact Investing Institute is an independent, non-profit organisation with a mission to make capital markets fairer and work better for people and the planet. It aims to accelerate the growth and improve the effectiveness of the impact investing market in the UK and internationally, by raising awareness of, addressing barriers to and increasing confidence in investing with impact.
Schneider Electric is a global specialist in energy management and automation operating in more than 100 countries. As a digital partner for sustainability and efficiency, Schneider Electric aims to empower all to make the most of energy and resources, bridging progress and sustainability for all.
EIT Urban Mobility is an initiative of the European Institute of Innovation and Technology (EIT). Since January 2019 they have been working to encourage positive changes in the way people move around cities in order to make them more liveable places.They aim to become the largest European initiative transforming urban mobility. Co-funding of up to € 400 million (2020-2026) from the EIT, a body of the European Union, will help make this happen.
Hire Space helps event organisers with a comprehensive venue marketplace and world class event technology, and has been at the centre of promoting sustainable venues and best practices across the industry for over a decade.
London & Partners is the business growth and destination agency for London. Their mission is to create economic growth that is resilient, sustainable and inclusive.
STAR Index delivers actionable insight across the wider risks within your supply chains, with an overview of representation, policies, activity and engagement across Sustainable, Technical, Assets & Environment, and Responsible Sourcing. Delivered by the QADEX Group, with a proven track record in complex supply chain risk management, their intuitive, secure and supported platform engages your business and supply chain partners to deliver demonstrable improvements, therefore allowing you to map, manage and mitigate risks across any sector.
Pensions for Purpose exists as a bridge between asset managers, pension funds and their professional advisers, to encourage the flow of capital towards impact investment.
Founders4Schools prepares students for the rapidly changing world of work through providing access to great careers education, no matter their background. This is achieved by connecting educators with inspirational business professionals via an online platform to provide meaningful role model encounters for the next generation and improve their employment chances. The Sustainable Futures Programme is a strategic partnership between WWF, Villiers Park Educational Trust and Founders4Schools, funded by the Evolution Education Trust (EET). Over the next decade, the programme aspires to be integrated into all UK schools to inspire and empower young people to understand how they can pursue and apply their careers to address the environmental challenges they continue to inherit, and support the UK economy to achieve net zero.
Neighbourly connects businesses with 20,000 local charities and good causes, ensuring the delivery of volunteer time, grants and surplus products to support people and help build strong communities. The platform provides unique metrics for businesses to measure the real-life impact that they've on local communities through their ESG programmes.
Glisser is a platform that can help you scale, monetize or just improve your virtual and hybrid events and reduce your carbon footprint.
Ethex helps everyday people make ethical investments that fund extraordinary organisations. Make your money a powerful tool for change and get a fair return. They are a positive investing platform that enables people to invest directly into grassroots organisations that are making a positive impact on people and the planet.
SeedLegals automates the legal processes startups and small businesses need, dramatically cutting down the time and expense companies spend with traditional lawyers and accountants. Create team contracts, claim R&D tax credits, manage your cap table, raise funding and more. SeedLegals is the UK's No. 1 closer of funding rounds, and provider of EMI Option Schemes.
Hark Systems is an award-winning Energy Analytics and Industrial IoT company based in Leeds. Known for the innovative technology in our subscription cloud platform, they're on a mission to improve efficiency, maximise yield and reduce waste. The Hark Platform is helping alert Energy Managers and Asset Operators to abnormalities across their estate, informing actions such as preventative maintenance, regulatory compliance, asset control and energy management.
Nano Nuclear Energy Inc. is a company emerging from the shared nuclear and SMR ambitions of business and industry professionals, possessing strong relationships with both government and the public markets, and connections within the private and public nuclear industries. They are looking to deploy capital within the SMR space, principally in underdeveloped nuclear areas
Capital Variation identify gaps and opportunities to offer a tailor made service to make your project reachable to investors who wouldn't otherwise have access to your venture. They offer a quality service that will help you get funding from a solid and straight forward practice.
The Circular Economy Club (CEC) is the networking arm of the Circular Economy Institute. The CEC is the global circular economy network with +280 CEC local clubs in 140 countries with a mission is to bring the circular economy to every corner of the world.
Floom Creative is a sustainable, digital marketing agency. They specialise in nurturing organisations that have their values rooted in environmental consciousness. No matter what stage your brand is at on its sustainability journey, they are committed to creating campaigns that not only grow your business, but create meaningful change in the process.
GET Worldwide makes managed mini electric buses offering smart transport solutions for dense urban settings, providing mobility as a service for smart city ecosystem GET's management and payment platform designed to easily integrate into everyday life.
Amba People is an employee platform that brings together a curated selection of sustainable benefit options in one easy-access online employee platform. So you can show your employees you care about them, the planet and the people who live on it.
IAC's sustainability team are experts in sustainability recruitment. They partner with FTSE leaders to tech start-ups to global consultancies to help find the right sustainability talent. They are committed to playing their part in tackling climate change by providing collaborative recruitment support with compassion, enthusiasm and purpose.
COCO+ is a full-service business travel management and fuel card platform that allows users to offset their scope 3 emissions as part of their daily routine. Technology first, they offer worldwide travel options and their fuel card service has 97% UK postcode coverage.
Sustainable Ventures has founded 10 companies, invested in 30 and supported the development of over 250 more. Through Sustainable Workspaces, they create inspiring and collaborative hubs to support sustainable businesses. Their Sustainable Accelerator invests in and provides targeted support to the best early stage ventures ready for rapid growth.
Envision Digital's leading AIoT technology helps governments and companies accelerate towards a net zero future. Their system connects and manages more than 100 million smart devices and 280 gigawatts of energy assets globally for customers including Accenture, Amazon Web Services, GovTech Singapore, Keppel Corporation, Microsoft, Nissan, PTT, Sonnen, Solarvest and Total.
The International Emissions Trading Association (IETA) is a non-profit business organisation providing a functional international framework for trading in greenhouse gas emission reductions. Their membership includes leading international companies from across the carbon trading cycle. IETA members seek to develop an emissions trading regime that results in real and verifiable greenhouse gas emission reductions, while balancing economic efficiency with environmental integrity and social equity.
Marine2o provides marine supply infrastructure as part of the future hydrogen economy. Before operators can power their vessels using hydrogen based solutions, hydrogen supply and fuelling infrastructure need to be further developed. Initially focusing on industrial waterways and major ports, Marine2o will provide the necessary infrastructure that will enable the maritime sector to transition their vessels, vehicles and overall operations to low-carbon fuels.
The Dynamo Taxi, being 100% electric and emitting zero emissions, is at the forefront of the Taxi world. Fleet/Rental operators are now choosing Dynamo as their volume supplier, with numerous other sectors waiting for Dynamo sector driven EV solutions.
Energise Africa use the power of finance and technology to connect everyday people with pioneering sustainable businesses that need access to flexible and affordable working capital in order to provide families and businesses across Africa and beyond with access to affordable life-changing solar electricity through pay-as-you-go payment plans.
RentMy is a peer-to-peer rental platform that lets people rent anything, from anyone, anywhere! Billed as the "Airbnb of everything", the platform allows individuals across the country to advertise anything – from sports equipment to tools, accommodation to clothing and furniture, and all the gubbins for weddings and events – for rent to people in their area or chosen network, linking you to people in your community with similar interests too. RentMy allows people to make money from the things they own, making otherwise unused items into profitable assets, while allowing others to access useful items or new experiences – this shared approach helps the environment by reducing consumption.
RideTandem provides workplace transport creating new ways for people to get to work. They partner with employers of all sizes from SMEs to global corporates to enable staff to commute quickly, safely and easily. Their technology turns the best local taxis, minibuses and coaches into smart, shared shuttles to create a new, low-cost, sustainable way to get people to work.
Eurocities wants to make cities places where everyone can enjoy a good quality of life, is able to move around safely, access quality and inclusive public services and benefit from a healthy environment. They network with almost 200 larger European cities, which together represent some 130 million people to gather evidence of how policy making impacts people to inspire other cities and EU decision makers.
Betternotstop is a sustainability impact agency, helping purpose-driven businesses to implement strategies, policies and frameworks like the United Nations Sustainable Development Goals, B Corp Certification and Carbon Literacy to increase their revenue, customer base and employee retention.
ClimatePartner helps companies and their customers take climate action. By helping clients measure their company, products, services, and events carbon footprints they begin their journey to make meaningful emissions reductions, offset what can't be reduced, and claim carbon neutrality.
SHE Changes Climate is a global non-for-profit campaigning organisation, which is driving awareness of the crucial role that women play in taking action on climate change. Founded in Autumn 2020, by Bianca Pitt, Antoinette Vermilye and Elise Buckle, SHE Changes Climate exists to increase female representation at all levels of climate decision making; by influencing key players, campaigning for public support, collaborating with counterparts and amplifying the overlooked.
Starling Bank is an award-winning, fully-licensed and regulated bank built to give people a fairer, smarter and more human alternative to the banks of the past. It provides B2B banking and payments services through its Banking-as-a-Service model based on the proprietary technology platform that it uses to power its own bank. The Starling Marketplace offers customers in-app access to a selection of third party financial services.
Tallarna is an award-winning climate tech company for the built environment. By combining data analytics, performance guarantees, and efficient funding, the company makes decarbonisation projects executable at speed and scale.
RE100 is a global initiative bringing together the world's most influential businesses committed to 100% renewable power. Led by international non-profit the Climate Group in partnership with CDP, the group have a total revenue of over US$6.6 trillion and operate in a diverse range of sectors. Together, they send a powerful signal to policymakers and investors to accelerate the transition to a clean economy.
Ailuna is a sustainability training app for businesses and individuals which makes it fun to develop habits that are good for you and the planet. It is in use in more than 50 countries, with the UK being #1.
Climax Community is a purpose-driven organisation whose carbon analytics and reduction strategy platform, Climate Essentials, brings together different stakeholders to achieve climate pledges. Through data-driven technology and the power of collaborative action, they help organisations on the journey to net zero.
Magical Mushroom Company ® grows strong natural packaging to replace polystyrene, helping sustain a better world.
The National Biodiversity Network Trust makes data work for nature. They're a bridge between those who gather biodiversity data and those who need high-quality data to plan, manage and measure environmental change.
These are just a handful of the 100+ exhibitors that will converge upon Reset Connect London in 2 weeks! They represent the full spectrum of the sustainability ecosystem. Be sure not to miss out on this opportunity meet all of these companies and more, plus thousands of professionals from organisations across the country to network and collaborate with. Register for a ticket here https://www.reset-connect.com/registration