10 Jun 2021
Renewable energy and the pathway for business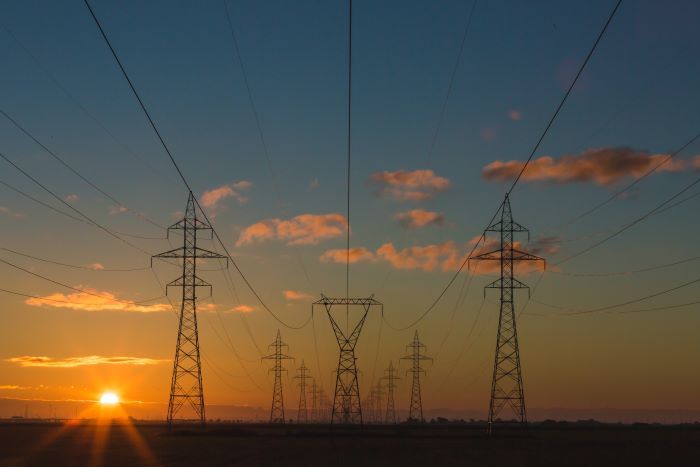 Switching to renewable energy is a critical part of any businesses plans to reach net zero, but misconceptions around what it entails and perceived costs remain barriers. Let's explore the steps businesses can take to move to renewable energy and start to incorporate Sustainability into the fabric of their business.
Renewable energy, also known as green energy, such as wind and solar power have huge potential to power our entire energy system. Unlike coal and oil, these natural sources are not finite resources. In fact, in the case of solar, in a single hour, the amount of power from the sun that strikes the Earth is more than enough to power the entire world for a year.
Green Business Energy Tariffs
When businesses are considering their options around green energy they are faced with the question of whether to invest in their own renewable infrastructure such as solar panels or wind turbines or simply switch to a green tariff. Often the simplest and most cost-effective option, particularly for smaller businesses is simply switching to a Green Business Energy Tariff.
When looking to switch it is vital to shop around and compare tariffs to get the best available offer. All the big six energy suppliers (E.ON, British Gas, npower, EDF Energy, Scottish Power and SSE) offer green business tariffs as well as independent energy suppliers such as Bulb, Good Energy and Octopus Energy. The advantages of switching to an independent supplier include top customer service and more competitive tariffs. And whilst a small supplier may not be as financially stable and risk going out of business, if anything does happen the market regulator, Ofgem, will automatically place you with a new supplier without interrupting your electrical supply.
Through green energy tariffs, some or all of the electricity you buy is matched by the supplier's purchases of renewable energy, which is then fed back into the National Grid. Renewable energy could come from wind farms, hydroelectric plants and solar farms. The more people sign up to a green energy tariff, the more renewable energy is fed back into the grid thereby reducing national reliance on fossil fuels. You should be able to check out the energy mix of each supplier by visiting their website.
Watch out though, within the U.K. there is also a system called Renewable Energy Guarantee of Origin which allows companies to purchase certificates, a little like an offset, whilst still just purchasing fossil fuel energy. These organisations have no renewable power installations themselves or any agreements with renewable energy infrastructure owners to purchase their power. You can see more of this in a recent report from Which?.
Generating your own Renewable Energy
Businesses may look to become self-sufficient by installing or investing in renewable infrastructure to generate their own energy. Factors to consider when exploring your own renewable energy generation are business location, size, budget and any potential planning permissions required by your local planning authority. You can get help on all this from trained installers. Just make sure they are certified under the government approved Microgeneration Certification Scheme (MSC). This will guarantee that the infrastructure is fitted to a high standard.
The main options are solar photovoltaic panels, wind turbines, solar thermal energy, combined heat and power systems (uses captured heat produced by electricity to heat water), geothermal heat pumps and hydro-electric power. Businesses producing more energy than they require also have the option of selling excess generated energy in two ways depending on the amount of excess energy they have to supply back.
For large organisations that generate on a commercial scale more than 250KW they can sell back their energy to other specific users. To assist with this, there are platforms that help organisations maximise return on such generation such as Zeigo.
And over the last ten years this movement to renewable energy production by business has started to really take off. For example, Ikea plans to spend €4bn taking its total investment into clean energy to €6.5bn to build solar and wind farms, fit its stores with electric vehicle charge points and develop energy storage. In 2020, Nestlé UK signed a 15-year power purchase agreement to buy 31MW from Ørsted's Race Bank Offshore Wind Farm in Norfolk. The offshore farm will provide 125GWh to 50% of Nestlé's UK power consumption with the remaining 50% already being provided by an onshore wind farm at Sanquhar in Dumfries and Galloway in Scotland. And as these commitments continue from businesses the price of these energy installations are predicted to continue to tumble.
If you are a smaller organisation producing less than 250KW excess energy you can sell your excess energy back to a supplier. The rates can vary so it's worth shopping around.
Government Incentives for Businesses
The Feed in Tariff was introduced in 2010 but then closed to new applicants in 2019. Under the scheme, those who produced their own renewable energy were paid by the government. The scheme was considered a success as it oversaw the growth of small and mid-sized power generation projects and delivered over 6000 MW. This scheme is now replaced by the Smart Export Guarantee Scheme, which is available to businesses, and pays those generating excess renewable energy but through different tariffs depending on the supply company. The move away from publicly funded green incentives could be indicative of a shift in priorities by incoming governments or could be seen as the continuing popularity of renewable energy as these schemes are now being funded privately.
Another government measure that encourages businesses to be more energy efficient is the climate change levy (CCL). This levy only applies to non-domestic and business energy supply and is chargeable only on units/kWh used and not on other components such as fixed daily charges and is applied on energy bills. Exemptions from this levy include charities involved in non-commercial activities and businesses using less that 33kWh electricity and/or 145kWh gas a day. To pay a reduced rate on CCL charges, energy intensive businesses can enter a climate change agreement with the Environment Agency, which is voluntary agreement aimed to reduce energy usage and CO2 emissions. Signing up to this agreement means regular measurements and reports of your business' energy usage and CO2 emissions against targets over four two-year terms. As a result of agreeing to these targets, businesses will receive a reduction of 90% in the CCL rate paid on electricity bills and a 65% reduction on all other fuels. To check your business' eligibility to a climate change agreement, click here.
Some practical tips to make your business energy efficient always start with measuring your usage. Smart meters are a great start, from here you can start looking at using energy efficient light bulbs and installing light sensors, as motion-sensitive lighting can reduce energy wastage by up to 30%.
For more complex businesses there are options to really drill into individual heavy usage areas using remote sensors like that done at Centrica Business Solutions.
Finally it's worth keeping abreast of the latest incentives being run by the government with various schemes emerging to kick start new elements. In particular expect more on heating and cooling with the huge amount still needed to hit our net zero goals for the U.K.
Summary
What was a matter for facilities managers is now the focus of corporate leaders due to sustainability becoming more and more of a core focus for customers, investors and employees. And with the options for self-generation or simply switching providers now making real business sense make sure you don't get left behind.
If you'd like to find out more about the renewable energy market and how your business can jump on board make sure to join our panel discussion or subscribe to our newsletter today.