10 May 2022
New Report Warns of Increased Likelihood of Surpassing 1.5C Warming Limit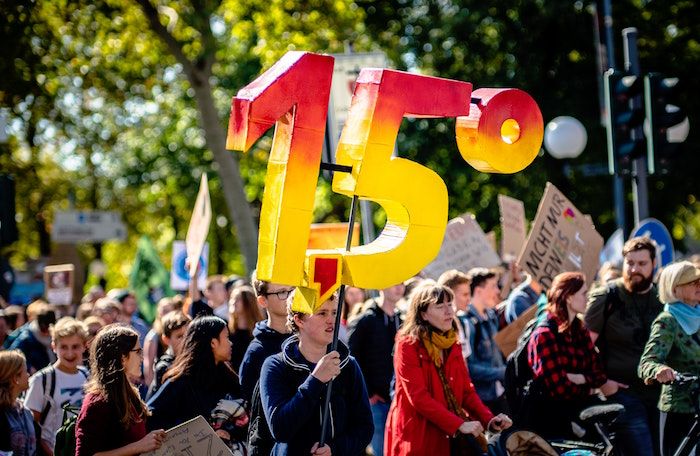 According to a new World Meteorological Organization report we are fast approaching the 1.5C warming limit, with a 50% likelihood of this happening within the next five years. Until 2015, there was a zero percent chance of this, in 2020 it was 20% and it reached 40% in 2021. As of last year, the global average temperature had risen 1.1C from pre-industrial levels.
On top of this damning prediction, there is a 93% chance that 2026 will be the hottest year on record. It is also pretty much guaranteed that the next five years will all be hotter than the last five years.
When speaking to the Guardian, Professor Petteri Taalas, head of the World Meteorological Organization, said,
"The 1.5C figure is not some random statistic. It is rather an indicator of the point at which climate impacts will become increasingly harmful for people and indeed the entire planet,"
…
"For as long as we continue to emit greenhouse gases, temperatures will continue to rise,"
…
"Alongside that, our oceans will continue to become warmer and more acidic, sea ice and glaciers will continue to melt, sea level will continue to rise and our weather will become more extreme."
Dr Andrew King, from the University of Melbourne, told the Guardian,
"The possibility of surpassing the 1.5C threshold, even if only for a year, is worrying," … "Our greenhouse gas emissions are still at near-record highs and until we get emissions down to net zero we're going to continue to see global warming. Rapid and drastic emissions reductions are needed urgently."
It's clear that in order to escape the most devastating effects of climate change we must rapidly reduce our greenhouse gas emissions and work purposefully towards net-zero. This transition away from fossil fuels, decarbonisation and moving towards a green economy, is a big challenge but one that can be achieved with funding and collaboration.
At Reset Connect London, 28-29 June, investors, industry leaders and innovative start ups will come together to provide the solutions we need in order to transition to a green economy and reach net-zero. Get a ticket to be part of this hopeful and necessary change.

For more about the new World Meteorological Organization report, we recommend this article by the Guardian.