14 Jun 2022
The Case for Net-Zero Collaboration – Examples from Schneider Electric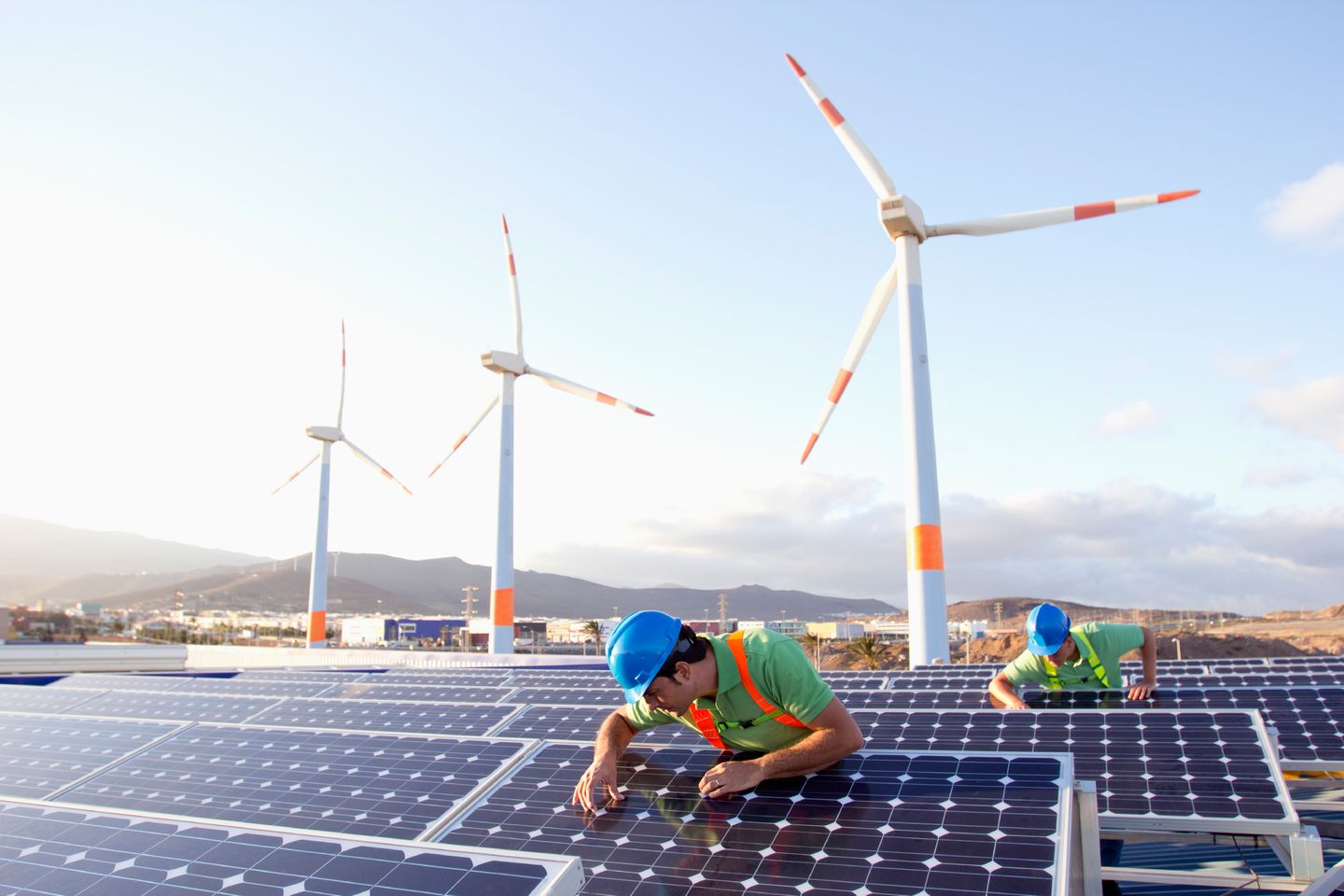 In order to limit the global temperature rise to 1.5°C, net-zero by mid-century is the common imperative of businesses and governments. The past few years have seen the rise – and fall – of climate optimism around corporate net-zero commitments. In the run-up to COP26, record numbers of firms announced "net-zero" commitments to decarbonise operations and supply chains. Nowadays, these ambitions are met by the reality of target delivery, where action plans on scope 1 (direct emissions of the organisation) and scope 2 (emissions of purchased electricity) may not be enough to get to net-zero. Not many companies feel equipped to set and deliver on real net-zero targets. Indeed, without clear, robust and scientifically sound action plans that include scope 3, climate action will not accelerate at the required rates.
While scope 1 and 2 emissions are easier to map, setting reduction targets for and tracking scope 3 emissions is seen as a major challenge. However, these indirect emissions associated with the entire value chain of an organisation typically represent the largest chunk of a company's emissions. In our own case of Schneider Electric as much as 99% of our carbon footprint derives from scope 3 – a major share of emissions that is often not controlled by the company but by an ecosystem of stakeholders, including suppliers and clients. An initial screening assessment helps to select the material categories and key stakeholders that have the largest impact and footprint. These various stakeholders are responsible for different aspects of the value chain and might require different engagement approaches, but almost all initiatives would be based on trust and cooperation.
Transparently communicating goals and engaging stakeholders early on with a sense of ownership for the tasks ahead increases their accountability, motivation, and engagement. Suppliers will likely bring new ideas to the plan, as they are closest to their own operations, practices and resources. In this sense the case for collaboration to get to net-zero cannot be overrated, and you can surely not get there alone.
Let's explore some examples of collaboration to see how stakeholder engagement can help achieving net-zero gains:
1. Engaging with our 1000 largest suppliers
At Schneider Electric we are committed to net-zero across our entire value chain by 2050. As mentioned, this includes a deep decarbonisation on our upstream and downstream emissions. To tackle our supply chain's carbon footprint, we launched the Zero Carbon Project in 2021. Under this initiative, we partnered with our top 1,000 suppliers - which represent 70% of Schneider's upstream carbon emissions - to halve their operations' CO2 emissions by 2025. The initiative is part of Schneider's 2021-2025 sustainability goals. To date, we are proud to have 100% of effected suppliers committed to be part of the program. We provide tools and resources to program participants to help them set and achieve their own carbon reduction targets. The Zero Carbon Project is very much based on collaboration, as we foster best practice exchange with peers and partners to access other innovative solutions for decarbonisation. The magic is in the mix: we have very advanced members of the supplier community like Henkel, that have demonstrated significant emission-reduction progress already, and that are now sharing best practices with the Zero Carbon Project participants at an ongoing recent Community Forum training series.
2. Energize – collaborating with a shared supplier universe
At COP26, the Energize program was launched. The program is a first-of-its-kind effort of 10 global pharmaceutical companies to leverage the scale of a single industry's global supply chain in a pre-competitive fashion to drive system-level change. Creating life-saving medicines and services requires a lot of energy, much of it being used by the value chain. By proactively engaging with their suppliers to create renewable energy opportunities, the 10 convening companies are taking meaningful action to collectively address their energy usage and inspire other industry sectors to follow suit. Corporate program members include AstraZeneca, Biogen, GSK, Johnson & Johnson, MSD, Novartis, Novo Nordisk, Pfizer, Sanofi, and Takeda.
The program will help pharmaceutical and healthcare suppliers to address their own operational Scope 2 greenhouse gas emissions through green power procurement, which in turn will reduce the participating companies' Scope 3 emissions. The Energize program will be powered by Schneider's NEO Network™, a global collaboration platform and community designed to accelerate renewable energy decision-making and decarbonization – which is another example of the power of collaboration on its own.
3. Changing the Net-Zero game
The third is a unique example from the word of sports: a football game is surely a collaborative approach, but how can football support climate action? Tottenham Hotspur had selected Schneider Electric as its Official Stadium Energy Management Supplier for the new stadium. As part of the relationship, Schneider Electric provided technologies and solutions to distribute power supply throughout the club's new stadium. The energy management and building management solutions provided by Schneider Electric played a key role in delivering energy and operational efficiencies.
However, the club didn't stop on its own operations: To start inspiring change through sport and especially with fans across the globe, Tottenham Hotspur football club, as part of their COP26 partnership, teamed up with Sky to create the world's first net zero carbon football match at an elite level. Some of the elements of this 'net-zero match' included players arriving at the stadium on coaches powered by green biodiesel, fans walking 36,000 miles and driving 225,000 miles in electric or hybrid cars to and from the game, everything at Tottenham Hotspur Stadium (including heating and cooking) is powered by 100 per cent renewable energy – electricity and green gas, all food served inside the stadium is locally and sustainably sourced with 94 per cent more vegetarian and plant-based meals sold at this match, compared to the baseline game. If passion for football helps to inspire fans to reduce their own carbon footprint, we will have a great chance to make net-zero reality.
We have a lot more examples to prove that effective stakeholder engagement helps solve issues at every step of the sustainability journey, whether you just started to think about sustainability, or your company is leading the way. When you engage with investors, suppliers, and employees in ways that becomes part of your DNA, the insights gained on specific risks and opportunities can guide the path on what matters most and help you transition fast to the net-zero future.
Stop by stand E200 to talk to us. Let's collaborate in shifting your business to net-zero.
Register for your place at https://www.reset-connect.com/registration