13 Sep 2021
Meet the mys-tree-rious, masked crusader taking Belfast by storm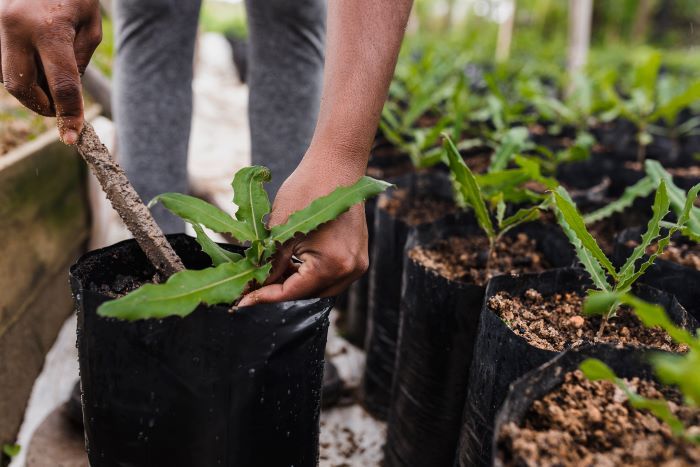 We present to you: The Phantom Planter!
Dubbed as an environmental superhero, the Phantom Planter started to appear in Belfast in housing estates, community gardens and the Mourne Mountains leaf-ing behind newly planted trees.
Whilst his identity is unknown, he spoke with the Belfast Telegraph about his journey from city "Del Boy" to an inspiring eco warrior who lives off the land as much as possible. Now that's what we call a tree-ansformation!
The Phantom Planter has already planted over 1000s of trees with his latest project involving the creation of his own little forest in the Mournes with trees native to the area. After successfully growing apples in East Belfast, he is now branch-ing out into breeding a new variety of apples.
The Phantom Planter also emphasised the importance of engaging children to get in touch with the world around them and cites his experience of planting an apple tree with his own kids as the root of this green graffiti movement.
Rest assured our masked crusader means no harm as if there's ever a problem, he has no issue removing a tree and placing it elsewhere but the community have embraced him. He now even has his own network of people supplying tree cuttings and works with other community groups, such as the Ballybean's local Men Shed group, for more natural regeneration.
This is a great example of an individual using exciting ways to mobilise people to have a positive impact on the environment. Let's get creative! How can you solve an environmental issue in your community? Anyone got a spare Halloween mask going?
For more on this story, click here.