01 Mar 2022
Linking Executive Pay to ESG Based Targets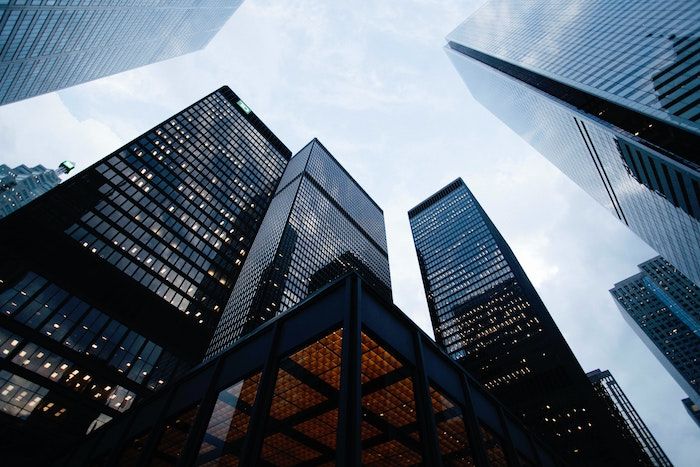 Corporations are beginning to realise that how they treat the planet will impact their bottom line and so are looking to find ways of embedding climate consciousness into the running of their companies. To keep Executive Directors and CEOs in check, ideas of linking their pay to sustainable, net-zero and ESG targets is gaining popularity. Big companies, such as Deutsche Bank, Intel, Volkswagen, Apple, McDonald's, Rio Tinto, Royal Dutch Shell, and Unilever have taken on the strategy. According to a 2021 survey conducted by PwC and London Business School, 58% of FTSE 100 companies have ESG-linked executive pay.
The EU has proposed making linking ESG targets to executive pay mandatory. If this doesn't go ahead, we should still expect there to be a growing uptake in companies adopting ESG-linked pay. Over the last few years sustainable investments have been outperforming traditional portfolios and the 2020 Edelman Institutional Investor Survey showed that companies that put an emphasis on ESG initiatives have better long-term prospects than those that don't. Although ESG targets are often intangible and take a long time to be achieved it is becoming difficult to ignore their importance.
Who's doing it?
A 2019 study by Al-Shaer and Zaman, that took a sample of FTSE 350 companies from 2011-2015 found that when a company has a sustainability committee, sustainability reporting assurance and/or operates in a sustainability sensitive industry such as oil and gas or mining, they are more likely to adopt ESG-linked pay.
BP's annual bonus is calculated using a scorecard that includes an environmental metric, for which in 2020 they increased the weighting from 10% to 20%. BP's shares plummeted after the 2010 Deepwater Horizon oil spill, which the company admitted full responsibility for cleaning up. Environmental failures directly translate to financial losses and so ESG-linked pay can be seen in a sense as an insurance policy. However some critics say that this is not enough.
Apple will increase or decrease executive bonuses by up to 10% depending on progress towards ESG goals. They are also planning on reducing emissions by 75%.
The bonuses of CEO's at Unilever are linked to ESG targets. In 2014 CEO Paul Polman's work on the company's sustainability plan won him a $722,000 bonus.
Exel Energy links executive pay to a more general set of criteria than just ESG, it covers reliability, cost management and financial performance, safety, customer satisfaction and carbon emission reduction. In 2018 they awarded CEO Ben Fowke, a $2.9 million bonus.
Since 2009 the National Grid has tied executive compensation to GHG reduction. The company aims to reduce its emissions by 80% by 2050.
What are the benefits?
It has been suggested that ESG-linked pay increases company value, rebalancing short-term performance targets with long-term financial and sustainability goals and allows for greater accountability across management. It is now thought that a well-run company must include ESG targets in its central ideals.
A 2017 study found that 88% of customers will be more loyal to companies that support social or environmental issues. It's becoming clear that in order to ensure long-term profits businesses need to embed sustainability along with other social values into their supply chain, corporate structure and public image.
What's next?
ESG-linked pay although a good start is not a cure-all and must operate within a wider system of ESG initiatives. While linked pay to ESG goals is a positive change it perhaps doesn't go far enough. They help businesses to establish sustainable and low-risk supply chains.
STAR Index
Along with analysing and reporting ESG performance, STAR Index helps companies to take a look at their supply chains as well as managing risk. On their website they say STAR is, "a platform to manage the wider horizons of ESG challenges". They offer analytics for companies to monitor performance, measure data and manage risk, all with the intention to do business in a more sustainable way. ESG-linked pay is a useful tool but cannot act alone. It must be carried out among a whole range of other policies that intend on bringing the business into a more sustainable way of doing things. STAR Index assists companies in meeting this challenge.
Pinwheel
Pinwheel, found that companies were making positive progress in sustainability as their customers had called for but weren't seeing engagement. In other words, no one noticed. Pinwheel encourages businesses to make long-term tangible investments into climate solutions. In this way, customers will see the change shown in a more human way. This means investing in projects that remove carbon, restore biodiversity and protect the planet's habitats, flora and fauna. The idea is to fund high-quality projects that can make a significant difference to the planet, rather than small, low-cost projects that merely manage the problem.
Conclusion
In light of the Great Resignation and the fact that an increasing number of millennials are entering the workforce, it's important businesses become more actively sustainable. Millennials make career decisions based on the ethical credentials of their potential employer and will be more loyal to companies they believe are a positive force in the world. A 2016 survey found 64% of millennials won't take a job at a company that isn't socially responsible. Regardless of any wider social, political or environmental obligation businesses may feel towards becoming more sustainable, this issue of the reliability of their own workforce should be enough to initiate real change.
Reset Connect London will act as the focal point for London Climate Action Week in June. The aim of the event is to introduce industry leaders, businesses, start-ups and investors to form a collaborative community of influential people with the ability to make a significant impact in addressing the climate crisis. We are proud to have STAR Index as a sponsor and look forward to having Rick Sanderson, their Founder and Head of ESG Partnerships, as a speaker at our event. If you are interested in learning about measuring your businesses ecological footprint and maximising sustainability then register for a ticket today.