07 Sep 2021
How to make your purpose-led business successful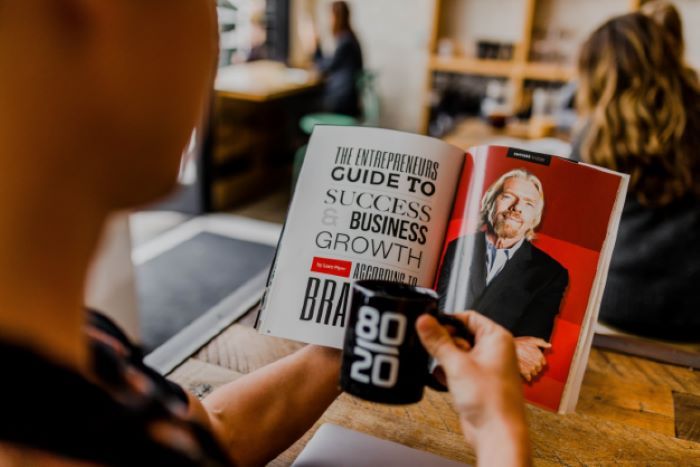 Once you have created a purpose-led business and start operations, what can you do to ensure growth? How can your business grow to the heights achieved by famous purpose-led businesses like The Body Shop, TOMS and LUSH Cosmetics? Today we explore the various strategies your business can take to find success.
Make customers feel like they're a part of a special group
Connecting with your customers is essential and can be done through evocative storytelling, responding promptly to customer queries and issues, implementing customer feedback and personalisation. Patagonia are experts in showcasing their environmental efforts and making their customers feel like activists through educational yet moving videos like 'We the Power: The Future of Energy is Community Owned' (over 1 million Youtube views) and 'Vjosa Forever: Protect Europe's Wild Rivers' (985,036 Youtube views). These videos highlight a genuine environmental story and avoids using the video as a blatant advert for its products. Customers see this and feel proud to be part of the brand thereby strengthening their affinity for the brand. As purpose-led businesses, you already have wonderful stories to show your customers you are more than just a product/service. And you don't need to fork out on an expensive marketing campaign or film production to do this. As Carolyn Butler, CEO of Borobabi, found when Borobabi's story went viral on TikTok, the power of social media is immense. Borobabi was inundated that they ended up having to pull the video off TikTok as they found they couldn't fill all the orders in time but consequently secured another round of funding very easily.
Join online communities
By joining online communities, you can develop new networks and find opportunities for collaboration, which is particularly beneficial if you are a small business just starting out. You can learn new skills by connecting with others that you may not be able to learn in-house at your business; you can gain more business exposure by expanding networks online and even tap into different markets; you could potentially save money by sharing resources or trading skills and you can seek advice from people who understand the challenges of business.
From conducting interviews with successful entrepreneurs as part of our Sustainability Ambassadors Interviews we have learnt that many value the connections formed within the B-Corp community. B-Corp certification illustrates your company's commitment to good environmental and social practices and requires an assessment and an annual fee, based on your company's total revenue and starts at £1000, before being awarded the accreditation. Benefits of being a B-Corp include a positive impact on brand equity and increased investor appeal. Research shows that UK B-Corp certified companies reported average revenue growth of 14% every year since B-Corp's launch in 2015 illustrating that certification drives business growth. As well as this, the United Nations Global Goals also cite Impact 2030, Meaningful Business and UN Global Compact as partners for businesses to work with to help become purpose-led.
We at Reset Connect have developed a new platform where we aim to connect various businesses to help them thrive in their sustainability journey. We will have workshops, webinars and live events focussing on different sustainable issues where you can learn about practical ways to transform your business to be more profitable and more purposeful. Join our community here.
Form partnerships that help grow your brand
Partnerships can take various forms from single campaigns like the examples of brand collaboration we explored here to collaborating on longstanding initiatives, like when Coca-Cola, Ford, Heinz, Nike & Procter & Gamble formed the Plant PET Technology Collaborative, a strategic group focussed on accelerating to more recyclable and durable plastic in all member companies.
You need to choose your partners carefully as a poor partnership brings reputational risks for your own business and you need to be clear about what you seek to gain from a partnership. LettUs Grow, an agriculture company that designs aeroponic technology for sustainable indoor farming, partnered with Harper Adams University to trial their different technology and irrigation systems within the university's greenhouse and vertical farming setting. This trade of skills and resources will ultimately benefit both parties and will provide LettUs Grow with more research into where their technologies can be more impactful and thus profitable. This is a different type of partnership to Tesco's partnership with food sharing app Olio to reduce food waste in stores, which has seen up to 93,000 meals being saved and 4200 people fed in the six month trial across 250 Tesco stores. This partnership creates more of a social and environmental impact in the community whilst bringing more attention to the Olio app but benefits both businesses. This also highlights the opportunity for businesses to partner with digital businesses to transform their operations to be more efficient and engage with more people.
Summary
To achieve success in your business, you must constantly be evaluating your operations, collaborate and engage with other businesses and customers all whilst staying true to the purpose of your business. Easier said than done, right? We want to help you remain on top of your sustainability journey and would love to match you with other businesses on our new community platform so you can unlock potential partnerships. Sign up to our newsletter and join our community here. How will you grow your business today?