01 Dec 2021
How these leading digital businesses are reducing emissions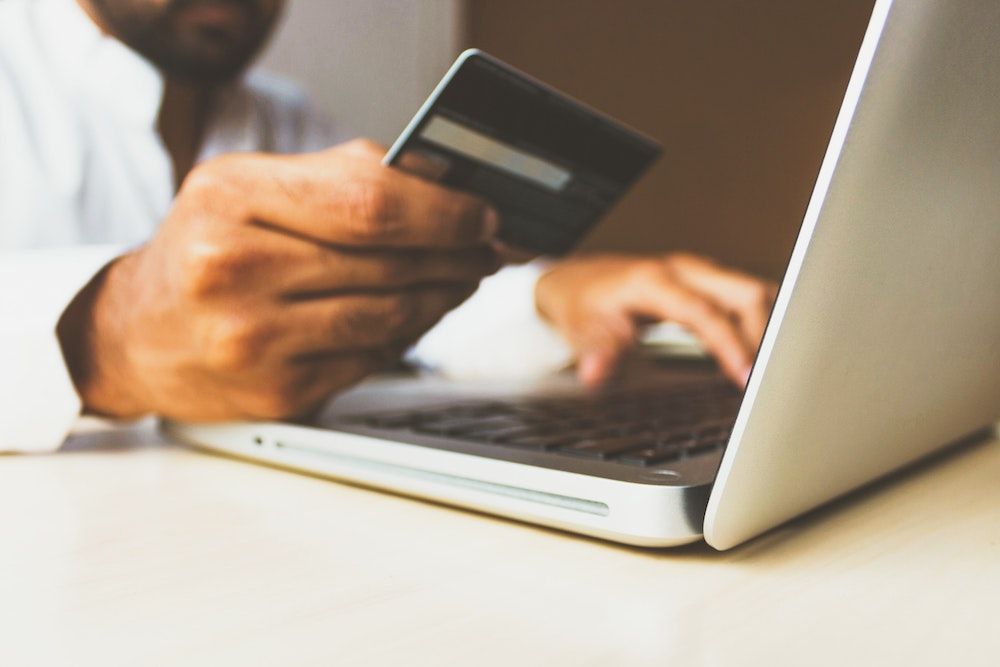 Evolving technology, continuing lockdowns and a fraught economic climate have paved the way for more digital businesses. According to new research, more than 85,000 businesses launched online stores or joined online marketplaces in the first four months of the pandemic in the UK with the fashion and apparel industry seeing the most digital store openings. Sales from e-commerce, an ever-expanding sector within the digital business landscape, grew from £61bn in 2018 to £94bn in 2020 in the UK. Safe to say that there's a lot of profit to be made from digital businesses along with other benefits such as low operating costs; ability to hire expertise from global talent pools due to remote working opportunities and boundary-free business opportunities. You may be wondering what kind of environmental impact a digital business even has. We recently spoke to ClimateCare who talked us through this and gave us 10 ways to reduce your digital carbon footprint. We follow on from this further below looking at how some of the leading online businesses are approaching their carbon reductions.
E-commerce
Where in-store shopping is also seen as a day out that doesn't always result in purchases, online shopping feeds more into impulse buying and excessive spending especially at times when many are cooped up inside. How many of us saw our delivery drivers more than friends/family last year? Sustainability issues affecting e-commerce include rapid (energy intensive) deliveries from vast distances; excessive packaging; excess stock; ineffective returns policies and less transparency in operations given the online nature of the business. Not to mention the digital emissions involved with running the business as we discussed last time like web hosting, number of emails sent, energy required for the server, marketing campaigns encouraging more customers to use more energy online browsing, etc.
Etsy
A company that's looking to rectify this is Etsy. Etsy has become the first online company to offset 100% of carbon emissions from shipping after discovering that approximately 98% of the company's carbon footprint is from shipping packages. The offsetting will come from investment into renewable energy generators and sustainable manufacturing processes. The Etsy HQ in Brooklyn already operates on renewable energy, has a zero waste policy and has migrated its data storage to Google's cloud, which is powered entirely by renewable energy.
Amazon
Similarly, Amazon has pledged to go Shipment Zero which aims to deliver 50% of Amazon shipments with net-zero carbon by 2030. This includes facilities that are 100% renewables powered; removing additional packaging; engaging manufacturers in its Frustration-Free Packaging programmes which incentivises sustainable packaging solutions and adopting an electric fleet or alternative delivery options (bike, on foot) where possible. These ambitions were penned in 2019 but given Amazon's pandemic surge, the company's emissions increased by 19% in 2020, Amazon have vowed that this is just the beginning of its efforts.
Fast and easy returns policies have a devastating environmental impact too as globally five billion pounds in weight of returned products end up in landfill. Just look at some of the scandals that broke a few years back such as Burberry burning $38 billion in stock to avoid devaluing their brand. Economically, this is also very inefficient as companies lose money on processing returns and lose materials that could have had more life.
Madewell
Companies should promote exchanges over returns (this could also encourage customers to return items in better condition); not offer free returns; upcycle products that are returned like American brand Madewell's denim recycling programme. Returns can also be prevented by giving customers more product information through better photography, detailed product description (Zara and H&M now rely on special software which suggests sizes for customers after they've input their measurements) and even using AI to help customers see products in their lives before they buy. There is plenty of scope here for innovative new developments!
Online media
Netflix
Global streaming giant Netflix's net-zero plans pledge to reach net-zero greenhouse gas emissions by the end of 2022 and every year after that. This includes reducing emissions of their direct operations such as offices (corporate operations account for 45% of their 2020 footprint) and their productions (in 2020 they found 50% of their carbon footprint was generated from physical productions) in line with science-based targets. They are tackling emissions they can't avoid including Scope 3 emissions by investing in carbon storage and conserving and regenerating at-risk natural areas as evidenced in their work in Kenya protecting ecosystems and residents in the dryland forests.
Netflix do not include emissions from internet transmissions that members use to watch their content as they deem this as controlled by internet providers which Netflix is not accountable for.
The whole information technology sector is estimated to already have the same carbon footprint as the aviation industry's emissions but given the prevalence of IT in our lives, scaling back on tech usage may not be a realistic option. Instead we need all digital companies ramping up their own emission reduction strategies and pledges as well as the companies and individuals employing their services.
Google
When you're searching on Google, you may notice at the bottom "carbon neutral since 2007." After realising that all the trillions of Google searches yearly add up to a lot of energy, Google has actively been influencing policymakers and adopting sustainable practices ever since. It aims to operate carbon-free by 2030 which is no easy feat and will rely on renewables generation and efficient storage. Google has also deployed a record-breaking $5.75B in sustainability bonds to ramp up investments in a range of issues from green buildings to circularity to racial equity. This falls under the realm of impact investing, a new type of investment we explored in this article. Other ways this global giant is promoting sustainability is through investing in green companies through a special climate impact accelerator to help bring innovation to life. Google remains a great example of the potential of big business in curbing the climate crisis and serves as a reminder of the heights your business can achieve.
Summary
The impact of using the internet cannot be ignored. All companies big and small with online activity need to be aware of the internet habits of their operations, staff and customers to better inform their sustainability policies. Think about your direct operations and vital parts that contribute to the functioning of your business like shipping or streaming. What inspiration can you take from these leading companies to curb your emissions? Do you know what your emissions are? That's a great place to start - measure so you can put some realistic reduction targets in place.
Reset Connect London is taking place 28-29 June 2022 at ExCeL London. The event supports all businesses establish their sustainability goals, find net-zero solutions and the financing to action them. Take a look for more details on exhibiting, visiting and partnering.