26 Aug 2021
How these event organisers are paving the way to a sustainable future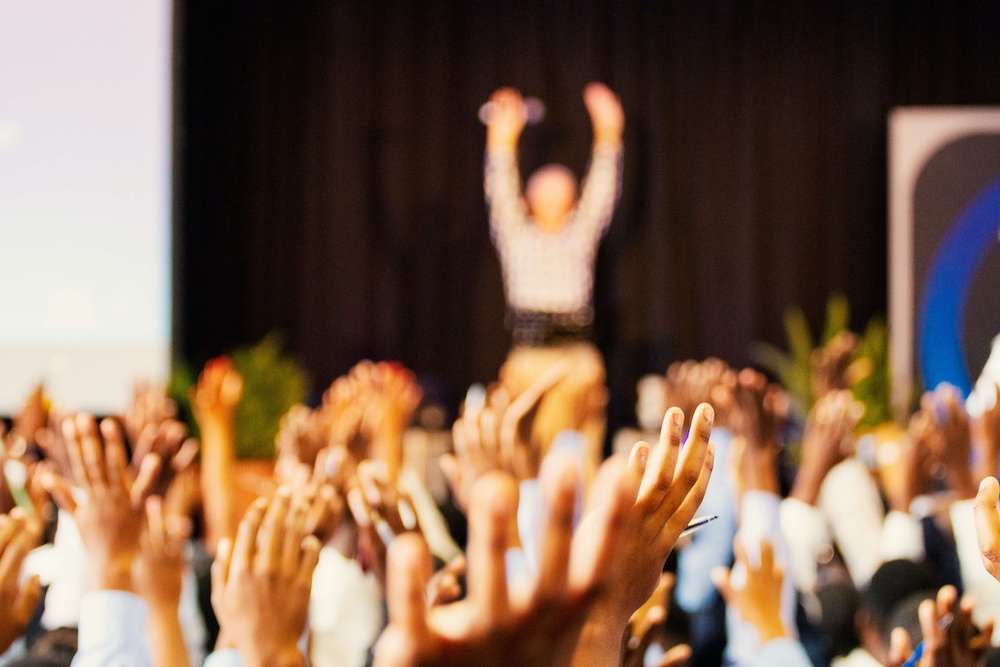 Greening an event involves a concerted effort across vendors and supply chains to help transform an industry. Many factors need to be taken into account such as: venue, accomodation, food and beverage, means of transport, event marketing and infrastructure.
In this article, we look at pre-pandemic events' success stories to inspire you. As key takeaways, we hope to provide ecological solutions that every event organiser will be able to absorb in their own sustainability strategy.
Food Waste Summit - Hosted by ReFED
ReFED is a national nonprofit dedicated to ending food loss and waste across the U.S. In October 2019, they hosted the largest gathering of the most influential food waste experts committed to unlocking the $100 billion+ opportunity to reduce food waste in half by 2030. The event took place in San Francisco, California, and it stood out precisely thanks to techniques adopted to achieve a zero-waste target.
Their sustainability achievements can be divided into three categories:
For the occasion, ReFED partnered with a local caterer, Foxtail Catering, to ensure that all the food served was locally sourced and also focused on whole product utilisation. Moreover, surplus food was minimal due to the thoughtfulness of portion sizes and attrition calculation. Whilst normal surplus at conferences are 20 – 25%, at Food Waste Summit it was between 6 – 8%. This extra food was in its turn passed to Copia, who specialises in excess food redistribution. The food was ultimately donated to the Gilde Foundation, a local charity.
Prior to the event, ReFED asked all attendees to provide their own water bottles. The venue's bar and beverage station were then deprived of the option to sell bottled water. Instead, the venue was supplied with large water bubblers to refill attendees' bottles. According to the event sustainability report, this strategy saved the equivalent of 2,744 liters of water, 1,862 kWh of energy and 882 kg of CO2 emissions.
In order to reduce waste to the minimum, ReFED took action in many different ways. In terms of printed signage, the only printed signs that were created were directional signage and they were produced on Falcon board (100% cardboard and recyclable). Employees' usual name badge holders were eliminated and substituted with printed badges on cardstock that was 100% recycled. Finally, instead of printed programmes and promotions, everything was digital: the programme was provided through the Whova conference app and the pre-conference marketing was completed electronically via email campaigns, blog posts, and social media channels
BSR Conference
BSR™ is an organisation of sustainable business experts that works with its global network of the world's leading companies to build a just and sustainable world. The annual BSR Conference is one of the longest running and most prestigious sustainable business events in the world, providing a space for innovative thought and the momentum needed to advance the dialogue on the future of business.
From the 12th to the 14th of November 2019, CSR professionals from Fortune 100 companies, consultants, and practitioners of CSR strategy gathered in San Jose, California. The event was carefully designed so as to meet BSR's zero waste target, and the steps taken included:
All the meals served at the conference included sustainable food options: local, seasonal, organic, fairly-traded, sustainably harvested or ethically produced. All trimmings from hors d'oeuvres ingredients were used for smoothies and vegetable stocks whilst vegetable and fruit skins were properly decomposed. The choice of opting for fresh and local ingredients also allowed for less packaging, less food miles and a healthier offering. Those strategies allowed 100% of the conference's catering waste to be diverted from landfill.
Combined with best-in-class graphic design, the conference brand is delivered with all reusable scenic elements in the main session room. Reusable branding installations supported a circular economy model whilst 95% rented and reusable furniture supported branded areas. Sponsor installations incorporated sustainability in theme, activities, product installation, and messaging whilst name badges were printed on 100% recycled content paper.
PNCWA - held at the Oregon Convention Center
The Pacific Northwest Clean Water Association (PNCWA) is a vibrant community sustaining healthy watersheds for future generations. From the 9th to the 11th of September 2019, PNCWA held its annual conference at the Oregon Convention Center in Portland Oregon. The Annual conference is the region's largest water quality educational event and is the place to share innovative solutions, learn from the work of others and network with industry colleagues.
Choosing the right venue to host your event is crucial to achieve your sustainability goals. PNCWA deliberately chose to host their event at the Oregon Convention Center given that it is one of the only two convention centers that is LEED Platinum Certified. The Oregon Convention Center's efforts to drive sustainability are nearly unparalleled to other convention centers. PNCWA entered into a contract that held them accountable for reducing waste at the conference and restricted materials exhibitors and planners were allowed to bring in.
As a way to reduce CO2 emissions, PNCWA and the City of Portland collaborated to provide complimentary max rail passes to all conference attendees to encourage the use of the city's public transportation. This significantly reduced the amount of CO2 emissions that would have been produced if all attendees had to drive to the convention.
As a material takeaway from the conference, PNCWA gifted all attendees with a product called Lifestraw: this provides the user the ability to safely drink water from any stream, lake, etc. With every lifestraw product sold, Lifestraw commits to providing clean drinking water to a child in Africa for an entire year. PNCWA contributed to providing 150 students clean drinking water for five years!
Summary
These three case studies provide an interesting insight on the innovative strategies that event organise can use to make their events more sustainable. As seen, the possibilities are endless and continue to grow as scientific research and technological progress introduces us to new, breakthrough solutions.
As live events start up again, hopefully we will see a stronger commitment from event organisers in making their events greener.
If you enjoyed learning about those sustainable solutions, we provide a vast amount of opportunities to learn more about similar topics through our newsletter or community platform. We also run regular webinars and workshops to dive deeper into these topics.