07 Mar 2022
How Can You Reduce Your Event's Travel Emissions?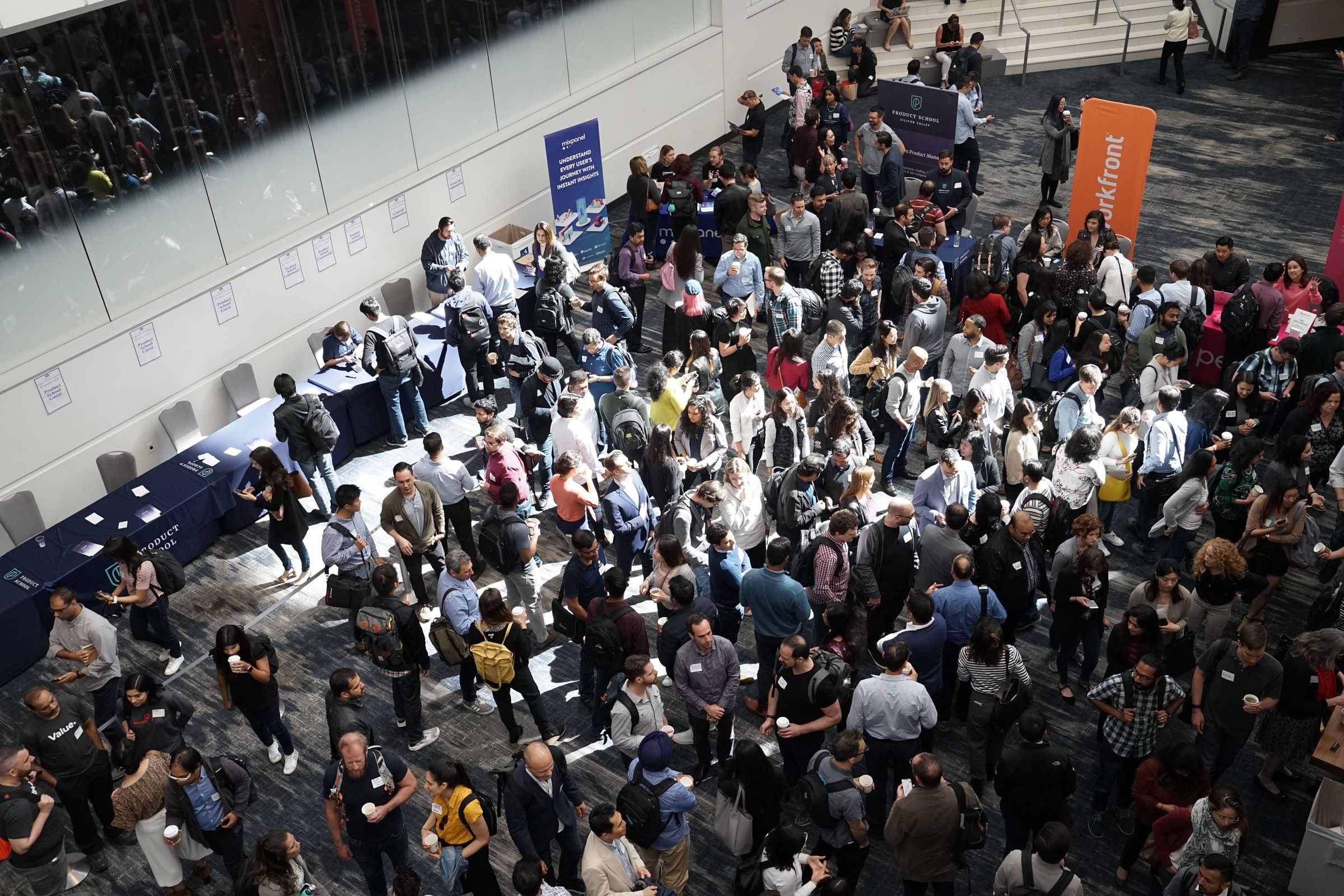 This week the events industry will gather for International Confex, the largest event for event organisers in the UK. With thousands of people travelling to this show, perhaps now is a good time to reflect on how we can reduce the emissions associated with our events?
When it comes to organising an event, there's a lot to think about, not least of all sustainability. It can seem like a daunting task to make your event more sustainable but there are a lot of things that you can do without too much trouble. Of course you could ask visitors to offset their own travel but for peace of mind, it's better to implement your own policies to reduce transport emissions associated with your event.
What is the events industry doing?
The Net Zero Carbon Events pledge has 300 signatories and more than 100 other supporters. The intention of the pledge is to demonstrate an industry-wide commitment to becoming net zero by 2050. It will also facilitate collaboration for developing methods to reduce direct and indirect emissions and establish a practice of reporting progress and sharing knowledge.
RX / Reed Exhibitions
Hugh Jones, CEO of RX, who signed the pledge in 2021, has said, "Principles of sustainability are firmly embedded within industry practices and client expectations have long been a rallying cry for our industry: for example, attending a trade show allows companies to consolidate their air travel thereby improving efficiency and reducing emissions."
Informa
According to their 2021 Climate Impact Report, 100% of Informa's business travel is offset. In 2020, they launched FasterForward, which sets out their intentions to become zero waste and net zero by 2030. Informa has been certified as a Carbon Neutral Company. They offer carbon offsetting to attendees, use renewable energy, reduce waste and ensure exhibition stands are made from recycled materials. In their report Informa say, "In 2019, across a sample of 15 events, 90% of respondents said that by attending an Informa event they had saved more flights than they took: at least two flights on average, which would equate to the events creating a net saving of 190,000 return flights overall." They are claiming that their events are so important and effective that attendees get so much business done there that their need to travel the rest of the year significantly diminishes. Although this is a bold statement, it's not necessarily untrue.
What can you do to reduce your events travel emissions?
Encourage Shared and Public Transport
Sharing transport lightens the load on emissions. Perhaps encourage visitors to travel to your event by public transport and if you stage your event near a train station or similar, you are making a sustainable choice, an easy one too! You could also organise ride shares or shuttle buses to your event.
According to the Transport and Environment Statistics 2021 Annual report from the Department of Transport, an average petrol car travelling from Glasgow to London emits four times more CO2 per person than when the same journey is taken by coach. And the same journey taken by plane emits seven times the amount than by coach. Travelling in first or business class is worse than travelling in economy because you take up more space in the aircraft and are therefore responsible for more of the emissions. It sounds simple, but taking up less space in a vehicle significantly reduces emissions.
Use local suppliers
Sourcing the materials you need for your event locally, reduces travel emissions in that you won't be relying on shipments from overseas for the necessary items your event depends on. There should still be a focus on moderation, low-waste and recyclable materials, but even if none or few of these things are possible, sourcing items locally hugely reduces carbon emissions and benefits your local economy. Shopping local not only reduces transport emissions but reduces packaging as products don't need to be protected as they would for a longer journey.
Implement a Hybrid component
Since the pandemic it's become increasingly clear that we don't need to even leave our houses to do business or attend events. In light of this, it makes sense for event organisers to include a hybrid component into their events, by live streaming speeches, performances or panel's so that visitors needn't travel. This cuts out a big portion of travel emissions as well as food and plastic waste from visitors attending in person. However with increased use of technology and reliance on highly-emitting data centres you're faced with another problem. We have an article about digital emissions that you can read here.
As much as virtual events can be practical, cost-effective and have a lower environmental impact, sometimes being in the same room is important. The pandemic has both enlightened us to the usefulness of technology and reminded us of the importance of human interaction. Sometimes, it's important to be somewhere in person and sometimes in order to do that, you have to travel. And no matter the emissions produced by events, we won't ever get rid of events altogether so it's best to find a way to run them sustainably.
Air Travel
The emissions caused by flights are among the highest from anything else. A return flight between London and San Francisco emits approximately 5.5 tonnes of CO2 per person. So, it's really important when running an event with a number of international visitors to have a plan for tackling these emissions.
But first, is there a way to fly sustainably?
Electric planes do exist but the technology is not yet advanced enough to scale up to the size needed for a commercial aircraft. The battery needed for a long haul flight would be too heavy and large to be practical, however scientists say they aren't too far away from implementing the technology for short haul journeys. Airbus says "our work in electric flight aims to lay the groundwork for future industry-wide adoption and regulatory acceptance of alternative-propulsion commercial aircraft and urban air vehicles."
Sustainable Aviation Fuel (SAF) is made from waste oils which then gets blended with fossil jet fuel. Unlike electric aircrafts, SAF can drop into the existing infrastructure of aviation. SAF also reduces carbon emissions by 80%. Despite this, SAF is not yet off the ground. A report by Sustainable Aviation says, "Today sustainable aviation fuel is at a global tipping point, with a number of projects on the verge of commercial-scale production due to technological, political and commercial developments. Globally, fourteen airports now supply sustainable aviation fuels, although overall fuel volumes remain low." Although the industry is optimistic, it's predicted that the widespread implementation of SAF could take another ten to fifteen years.
So, now we know sustainable aviation technology isn't ready yet, what can we do instead?
Offsetting
We can offset. Offsetting is a method of reducing or removing carbon emissions or greenhouse gases, as a way of compensating for emissions elsewhere. Offsetting does not remove the same amount of carbon that you have emitted during your flight, instead it invests into green projects that contribute to sustainable development. This method has it's benefits and with few alternatives it certainly makes a difference, but it does allow us to keep emitting. Unfortunately, offsetting can act as a cheap and convenient alternative to tangibly changing one's own behaviour and consumption. That's not to say that anyone who offsets is being lazy, as offsetting can be used really effectively alongside a number of other sustainable policies.
Goodwings
Rather than offsetting or carbon compensation, you can opt for carbon removal instead. Goodwings is helping people make their flights net-zero through total carbon removal. They say, "CO2 compensation describes projects meant to reduce or avoid potential emissions. In contrast, CO2 removal projects absorb CO2 from the air." They do this by removing the same amount of carbon from the atmosphere as you have produced during your flight, thereby making your flight net-zero. Goodwings sequesters carbon by planting forests on degraded grasslands. Their forest planting project in Uruguay spans 23,000 acres.
We spoke to Christian Møller-Holst, CEO and founder of Goodwings, who said:
"Our clients are great at optimising the general sustainability of their businesses and events, but travel is often hard to account for and even harder to avoid. What Goodwings is offering is essentially an easy way for you to turn your travel into an investment in carbon removal while learning about your emissions. What you emit, we remove verifiably - and we pay for it.
By automatically calculating and removing travel emissions, we are helping our clients reach Net Zero. We're also saving them a lot of time and money, usually spent on calculating, reporting, and figuring out how to neutralise their travel emissions.

We believe that it's essential to have a measurable impact now and not sometime in the future. That's why we have chosen to go all-in on carbon removal by supporting a VCS verified, nature-based CO2 removal project."
Conclusion
As I said at the beginning, there's a lot that can be done to reduce emissions associated with your event, and this is by no means a full list. It is however fair to say that these methods are commonly a work in progress, as most sustainable innovation is. We're living through an exciting time where new technologies are being developed that will transform how we operate in the future. Problems that once seemed insurmountable are beginning to feel manageable. Companies like Goodwings are playing a vital role in this moment and we are proud to have them on board as a partner for our event.
Reset Connect London, 28-29 June 2022, will bring together technological innovators, investors, start-ups and industry leaders to collaborate and stategise on the next steps towards net zero. If you'd like to hear more from Goodwings and learn more about how you can use the latest innovations to reduce your emissions, then buy a ticket for Reset Connect. If you're interested in sustainable events and reducing emissions from your event business, be sure to attend the London Hub at the show. Over the two days we'll be looking to cover a number of topics covered in this article and more.