22 Apr 2022
How can businesses and financial institutions deliver their COP promises?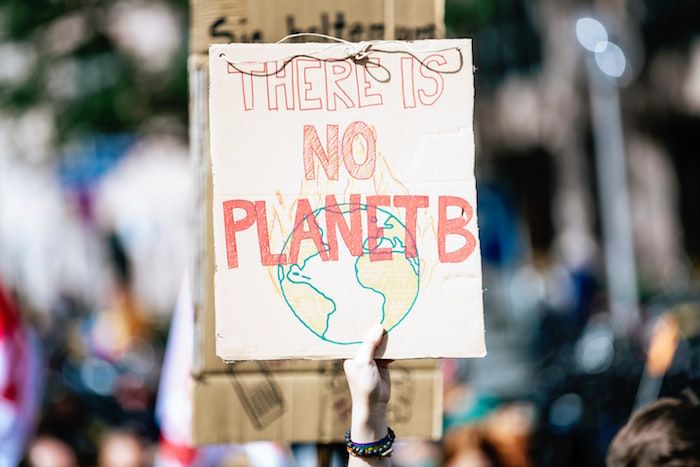 At COP26, Rishi Sunak claimed that the UK was going to become the world's first net-zero finance centre. This came as the Treasury announced plans to make all financial institutions with shares on the London Stock Exchange publish net-zero transition plans. In his speech that opened Finance Day at the conference, Sunak said, "Six years ago, Paris set the ambition. Today, in Glasgow, we're providing the investment we need to deliver that ambition." The net-zero transition plans will be regulated by a so-called "gold standard" science-based system in order to ward off greenwashing. However, any commitments made in these plans will not be mandatory causing many to worry nothing will happen at all. At the moment, we're not on track to meet the Paris target.
The government has referred to the net-zero transition plans as vehicles to "increase transparency and accountability" rather than to strictly police business practice. It seems that perhaps they think once companies make a public commitment and lay out their plans, they'll want to do it. Perhaps for clout but also because once the steps are set out, they will appear less daunting. This may well be true, at least we can hope it is but it's risky to bet on it with so little time left.
Also in Glasgow, 450 firms who control $130 trillion of global assets, committed to limit global warming to 1.5C by investing in green tech and renewable energy while diverting funds away from fossil fuels. Despite the excitement around this, a landmark moment where the world's financial institutions decided to be a part of tackling climate change, there is still a distinct lack of faith that they will follow through, as none of the commitments made at COP are legally binding.
Fossil fuels and other heavy industries that negatively impact the environment are often hugely lucrative. And financial institutions have a history of investing in what is profitable not what is moral. But there is hope. Within investment there is a trend moving towards sustainable and ethical investing (we've written an article about this) and some say that companies operating unsustainably are going to have to change their ways if they are to continue to attract investment. Hopefully, financial institutions will understand that this is the new system, that isn't just about financial gain but about being socially and environmentally responsible too, or risk falling out of favour.
So, how do we stay on track?
Investment stewardship or active ownership can play an important role, with fund managers and intermediaries influencing companies to make positive changes. Perhaps the encouragement of the people holding the purse strings may be the push companies need to take the necessary steps toward net-zero.
Stewardship goes further than ESG incorporation, which is a practice of ESG analysis, filtering out investments based on values and ethics as well as impact investing. In stewardship, investors exert influence on the companies they invest in, through board roles, monitoring, negotiation, research, discourse and litigation.
These practices could encourage companies to switch to Paris-aligned funds. A Paris-aligned benchmark is an index of companies whose practices align with the Paris Agreement to limit the global temperature increase to 1.5C.
Through investors getting involved and exerting influence over companies towards sustainable goals, real change could be achieved. Companies that dump waste in our water could be stopped, products that use plastic could be made to switch to more responsible materials, supply chains could be made more equitable for workers, factories could operate more efficiently and could pollute less. Of course, stewardship can't solve all the problems in the world but often the reason we can't fix things is that we don't have the cooperation of the people with money and power. But with stewardship that's exactly what you have, so the ease with which you can make change happen is much greater. It's about incentivising the people who have the power to make fundamental changes to do so.
Conclusion
There were many promises made at COP26, as well as the agreements concerning the finance industry that we've already mentioned. Pledges were made to 'phase down' coal, move away from coal, oil and natural gas subsidies, stop deforestation by 2030, cut 30% of methane emissions by the same year and a trillion dollar a year fund will be set up in 2025 for richer countries to assist developing countries to decarbonise.
We are faced with an enormous challenge to stay within the 1.5C global warming limit. In order to have any real chance of meeting our targets we need the cooperation of business, finance and government. But we need to make sure these institutions are not just telling us what we want to hear, we need to insist they act on the commitments they've made. Fund managers, intermediaries and internal leadership can work together to establish frameworks for tangible action.
On the 4th May, we'll be hosting a webinar that will examine how the investment sector has responded, six months post-COP. There will be a particular focus on ESG targets and how to get your clients excited about investment stewardship. While our flagship event, Reset Connect London, 28-29 June, will bring together investors, industry leaders and innovative start ups to collaborate on laying out the path to net-zero and fast track the transition to a green economy. Get a ticket to be part of this change.