05 Apr 2021
How are the UK and Europe tackling climate change and is it enough?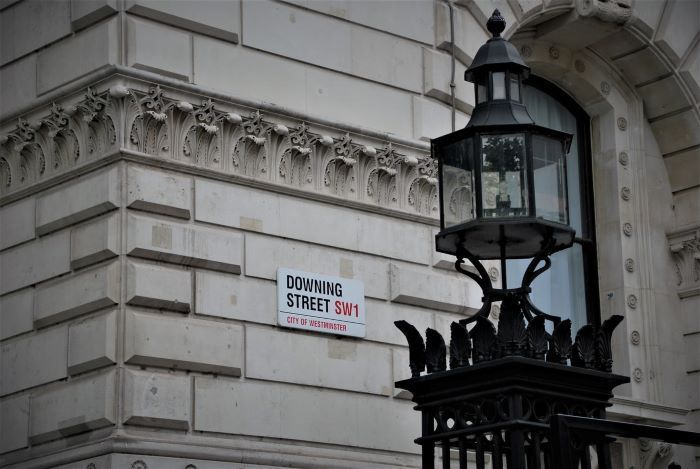 So where are the UK and our European neighbours on climate change currently? It's difficult to keep up with the different pledges taken by governments, over what timeframes and importantly whether anything has actually happened to get them to those targets. Let's dive right in and see what we can find out!
Starting with the goals, what high-level legislation is in place from the two governments? Starting with the UK, they have put into law a net-zero target by 2050 and a commitment to reduce their emissions by 68% compared to 1990 levels by 2030. The EU on the other hand has agreed on a general approach to reach carbon neutrality by 2050. They also agreed as part of their Green New Deal at least a 55% reduction in GHG emissions compared to 1990 by 2030.
Taking a look at the details
The U.K. is ahead here from a legal perspective, it has put into law a commitment to hit net zero by 2050. Putting it into law has created a handy guard rail to prevent specific developments happening within the U.K. that are not aligned with this law and the Paris Climate Agreement. The Heathrow third runway was a great example of this in action after ClientEarth took the government to court for the expansion.
The EU unsurprisingly has a far more difficult task to achieve this. With 27 countries at varying different stages in their transition, the politics are difficult. The eastern bloc, in particular, is currently resistant, particularly Poland due to its current energy mix which is predominantly coal. Getting them onboard will involve some serious funding going their way.
With the current impasse at an EU level, we are going to instead take a look at what's going on in their two largest economies; France and Germany alongside the UK.
Boris' Green Revolution
Starting with the U.K. who came out with its ten-point plan for the U.K's 'Green Revolution' last year. The headline items were by 2030:
A ban on the sale of petrol cars + £1.3Bn on charging infrastructure + £582mn for EVs grants

40GW of offshore wind energy (£160mn)

"Aim" for 5GW of hydrogen energy (£240m)

4 carbon capture clusters (£1Bn)
Plus funding for:
Nuclear energy (Up to £455mn)

Retrofitting & Heat pumps (£1Bn)
Is it a lot? Yes, there are some good targets and ambition undoubtedly. The question is will it allow the UK to hit its net-zero targets? Unfortunately not, the plans will cut 55% of the UK's emissions in total by 2030. When we look at financing, PwC argues the U.K. will need an additional £400Bn infrastructure spend to hit its net-zero target by 2050. This is a far cry from the existing £8Bn commitment.
Germany committing
Let's take a look at Germany; their budget last year announced €41 billion of green stimulus according to calculations by Bloomberg News. The key areas here were:
Public transport (€2.5Bn)

Rail transport (€5Bn)

Cleaner aviation (€1Bn)

Cheaper energy bills (€11Bn) - the green transition had previously been paid by consumers

Aim for 15Gw Hydrogen capacity by 2040 (€9Bn)

Electric vehicles (€8Bn in subsidies)
Of course, looking at the two countries purely from a spend perspective doesn't make much sense. Germany is an automotive superpower so any stimulus means money sticking around in the economy unlike in the UK. In fact, the German governments EV stimulus is just moving over from the existing stimulus for combustion engines. That said, this was an important step for Germany in their transition and carrying some of the cost of its green energy shift that consumers had previously carried.
The French Ecological Transition & the Citizens Climate Convention
Last year Macron announced the "Ecological Transition" budget of around €33Bn of green stimulus. This included:
Transport (€11Bn)

Rail network (€5Bn)

Bike lanes and bicycle maintenance subsidies (€1Bn)

Greening the food sector (€1.5Bn)

Electric vehicles incentives (€2Bn)

Greener homes (€7Bn)

Decarbonise industry incl. Green hydrogen (€9Bn)
This was one of the largest budgets announced by any European nation to help with their committed 40% GHG reduction by 2030 and carbon neutrality by 2050 targets. Their climate policy has been drafted by 150 randomly chosen citizens. In a reaction by Macron to the 'Gilets Jaunes' movement, the Prime Minister is trying to put its citizens at the centre of the transition. The group came up with 149 measures, of which about half have now made it to parliament. Critically it will also include constitutional reform providing that guardrail similar to the UK.
Where France is really taking the lead is through its work around the circular economy, more on this and their anti-waste laws in a later article.
What are the trends and is it enough?
When we look across these government measures there are some clear bets being made in the green transition around hydrogen across the three countries, and carbon capture and storage by the UK. Both technologies are not commercially viable as of yet but look set to form part of the net-zero transition. Equally important are investments into transport, helping accelerate EV adoption whilst also improving public transport and rail.
As for the question of whether any of these governments are doing enough; the answer is certainly no. There are however signs of hope with even a couple of environmental NGOs admitting some pleasant surprises. The good news is that these commitments will only have to ratchet up over the coming years, with the UK policy document stating "this is only the start"...