17 Jan 2022
ESG & Sustainable investing - is it making a difference?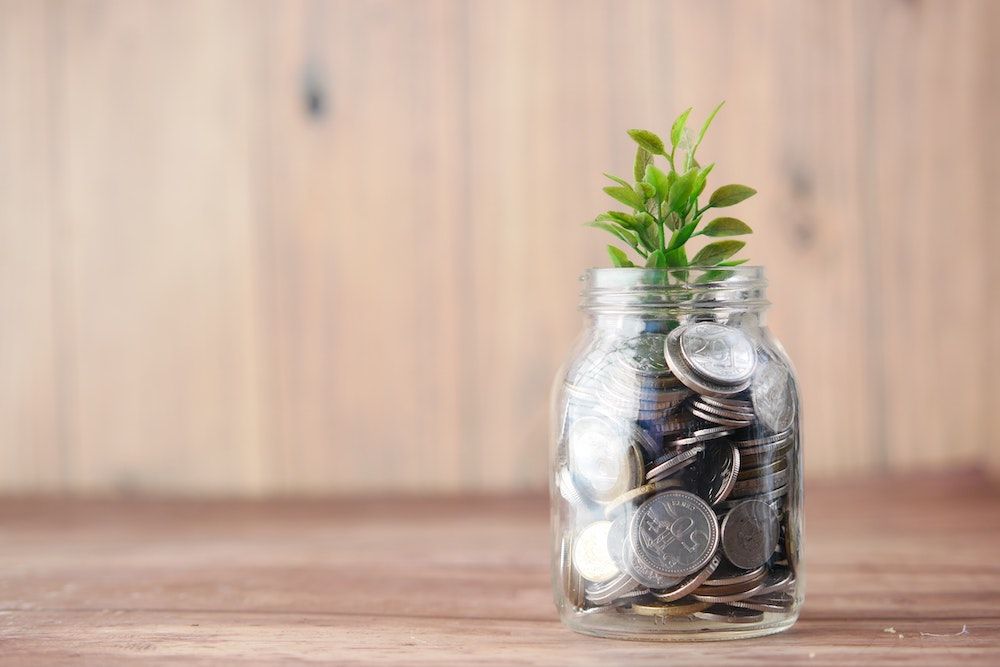 The next decade will be the single most important decade in defining our future climate. One of the key actors in this period is the finance industry; controlling $70.75 trillion in equity markets, $4.5 trillion in private equity and a $128 trillion bond market, they have a powerful say in how the story will play out.
But what role can they play?
The finance industry has a number of key levers it can pull to point businesses towards a more sustainable future. Before we start looking at those levers however, we must take a look at what guides these decisions.
The vast majority of investment assets are held by institutional investors who act on behalf of their clients who are individuals, companies and governments. Investors are all bound by what's known as fiduciary responsibility, which essentially says that one must put the interests of their clients above their own. And the interests of their clients are, on the whole, to maximise investment returns.
The investment industry has operated on this basis for several years. The leading investors invest in the most successful companies which in turn drive the best returns and as a result more individuals, companies and governments give them money to invest. Speak to any investment manager and they'll talk about what's known as risk adjusted returns; they are always looking to maximise the returns whilst taking the minimum amount of risk. The better a manager does, the more clients they attract and the more fees they make on their services.
So where does climate change fit into this idea of fiduciary responsibility for investors to their clients?
The answer to this is very complex, as to date the finance industry has struggled to align itself around the systemic risk climate change poses to the global economy.
There are a number of reasons for this. Firstly, it has long been assumed that the effects of climate change will only hit in the very long run. Note, this is certainly not the case now. The finance industry, like human nature as a whole, is incredibly short–termist. There are those that argue that large swathes of investment assets such as pension funds and sovereign wealth funds are long–term in nature, but they still make up a small portion of total assets.
The second reason is that historically, there has been an inability to accurately model the effects of climate change over different time periods. More importantly, it has been challenging to ascribe that effect to specific sectors of the economy and companies, which makes it difficult to quantify. However, this is beginning to improve thanks to climate science models becoming more readily available as well as new data sets like satellite imagery, weather patterns and sea-level change.
Finally, the positive returns of companies are often highly correlated with emission creating activities. Imagine if you are a portfolio manager and you spot an oil stock that looks undervalued and you expect it to increase in value over the next year. This stock will help you move into the top quartile of returns for investment managers in the industry. It will help you keep your job and earn more fees as you'll be able to hold onto your clients.
So where do ESG and Sustainable investing come in?
Investors usually look through this particular lens. They can look at climate change as a risk to individual stocks and the 'E' for environment in ESG (Environment, Social, Governance) helps investors manage the risk of climate change to that company as a whole. Typically these risks fall into a few different areas, such as reputational risk and fiscal responsibility. This is where companies who have bad environmental practices suffer from a bad reputation which in turn can have a negative effect on their ability to generate profits and investments in their company.
Investors have become adept at reviewing their role; typically an investor has goals or priorities for the companies they invest in. Some more environmentally focused investors have goals including but not limited to:
Reducing carbon emissions

Mass deployment of existing technologies

Helping promote social change

Spreading awareness to a sustainable cause
Similarly, there are multiple approaches to ESG investing. Commonly, there are four main approaches:
ESG integration: This helps to analyse a company's impact by taking their carbon footprint, resource use and pollution into consideration.

Exclusionary Investing: This approach allows investors to avoid companies that don't meet sustainability criteria.

Inclusionary Investing:This approach is used to invest in whichever companies lead a certain sector of sustainability.

Impact Investing: This focuses specifically on companies that strive for a positive effect on the planet.
With these initiatives in mind, multiple startup companies have become more conscious about their goals. Several large companies such as Hewlett Packard, Honda, and Tesla have shifted their focus to "going green" in recent years. While it could be assumed that this is for their sake and not to appease investors, it is still a sign that large companies are looking to improve their environmental outcomes. In 2020, 85% of investors considered ESG in the companies they chose to invest in.
But what about the risks?
The supposed risks lie in that most ESG-oriented companies are small and are not always able to live up to their promised potential. There are also signs that ESG investing can bring inflation risk, interest-rate risk, and single-stock risk, among other risks. As a result of the previously mentioned risk-adjusted returns as well as short-term interest rates, economic growth is likely to be slower and more inconsistent. Investors are hesitant to invest in companies within the sustainability or ESG sectors because of this.
Another factor of this is universal ownership. Universal owners use highly diversified portfolios that represent global capital markets. They are of such a notable size that they can invest in a wide and diverse array of assets. This helps them to own such a large slice of the economy that they can afford to take risks on sustainable economies and markets improving their long-term profits.
Because of this, universal investors aim to diversify their portfolio and investing in sustainability and ESG companies is a common way they do it.
Investors are aware of these seemingly miniscule risks and believe that the common line of creating a more sustainable planet is important. In 2021, sustainable investments accounted for more than one third of all global assets. The amount of money invested in ESG expanded 10 times over from 2018 to 2020.
Is there an environmental risk to the investors?
There is indeed a risk for ESG and sustainable investment. As previously noted, they carry inflation risk and single stock risk, like most investments. But there is also an element of risk regarding the environmental and social impact of investment portfolios.
In the wake of multiple climate change reports as well as general uproar, investors are trying to invest and work with companies that promise sustainability, alternative sources of energy, and ESG. This shows that they have become more environmentally conscious, but they also worry about other non-sustainable companies they have invested in and aim to find companies that can manage their risk and volatile outputs.
Most investors rely on asset managers. Their role is to help determine what investments a company should make or not, and why they should or shouldn't invest in them. Typically it's for reasons such as to avoid financial trouble, but in recent years, asset managers have been using sustainability and ESG as their main motive.
Some companies manage risk as an asset manager. A company called Cervest, for instance, is offering the service of Climate Intelligence, which helps to adapt valuable resources and assets such as power plants and transportation to the modern climate change issue.
Another company, Climate Policy Radar, is looking to decrease risk by using artificial intelligence and analysis of data to promote climate change. They work by collaborating with those who share the vision of meeting the Sustainable Development Goals. By creating and revising policy, they promote and enable sustainability and positive climate change. They are also open access, which means they encourage collaboration and investments.
In another example, the asset management company Jupiter also utilises ESG and sustainability. In their own words, they help to "identify relevant ESG factors that might affect the business performance of investee companies." The company has also received the highest rating from the UK Stewardship Code for its ethical practices.
Being an asset manager using risk makes these companies not only more sustainable, but also more marketable to investors, since they are offering to "de-risk" assets, something not every company can do.
So is it making a difference?
Ultimately, yes. What we've seen in recent years really does show that investors truly are becoming more accepting and that sustainable organizations and startup companies are trying to appeal to Universal investors.
Though it will be a matter of time before the events of climate change can be contained, the results show that investing in sustainability and ESG is a fantastic way to run an investment portfolio and that it can ultimately make a difference.
Whether you are an investor looking to network with finance & investment professionals, connect with companies looking to gain more information on refining their business processes to fall in line with investors' ESG requirements, or a company looking for investments to grow your sustainable business and scale up your net-zero efforts, Reset Connect London 2022 is the right place for you.
It attracts policy makers, government leaders, large corporations, technology providers, purpose-led brands and entrepreneurs to network, find sustainable, low-carbon solutions and providers and explore opportunities for funding through institutional & impact investors, private equity & venture capital, and the financial adviser community.
Registration is NOW LIVE and we are currently offering Super Early Bird Discounts. Don't miss out on the chance to take part in the UK's largest sustainability ecosystem and green investment gathering. Book your place TODAY!