28 Jul 2021
Enabling the EV transition: where can I start?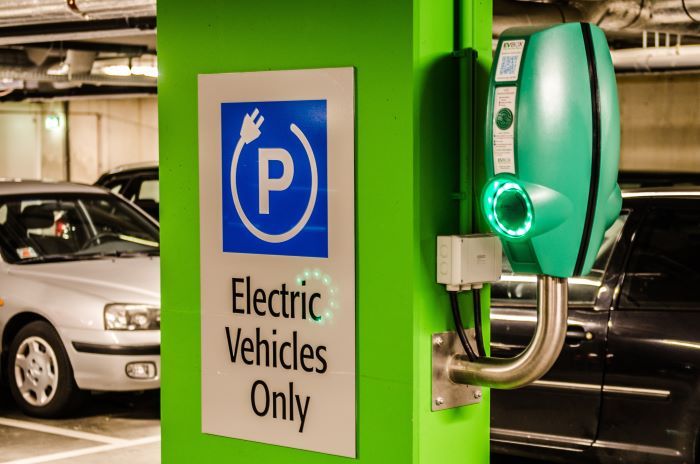 As part of London Climate Action Week 2021, Reset Connect hosted a virtual event on the impact of the EV transition on businesses. We had the opportunity to hear from five experts who have successfully addressed Electric Vehicles' challenges and barriers and have exploited their possibilities to the fullest. Moderated by Yuan Zhang, Associate Director & Mobility from KPMG, our panel included: Sophie Adams, Head of Consumer Experience from the Department of Transport, Charlie Jardine, Founder & CEO of EO Charging, Per Regnarsson, Executive Chairman of ZEV Hub and Chris Jackson, the Head of Fleet Partnerships from Centrica.
We saw discussion on a wide range of topics, such as what funds are currently available for businesses thinking to transition to EV, how we can make EVs accessible to everyone, and what the UK Government is doing to promote the use of EVs.
In this article, we provide a brief overview of the main topics discussed. To benefit from the full experience of the conversation and insight, we recommend watching the whole session on demand here. Please register your details to access the session.
Where to start?
Who better than the Head of Fleet Partnerships at Centrica, one of the largest UK electric service companies, to speak with to get a better understanding of where to start when it comes to EVs?
Chris explains how Centrica overcame three main challenges in the first couple of years of the transition: vehicle availability, public infrastructure and the reimbursement of energy at home. He emphasised the importance of getting started with the easy stuff: if you have a particularly complex asset or route that needs to be electrified, it is important to think about that in conjunction with the other vehicles, routes and journeys that you do. Rather than looking at the barriers, focus more on the opportunities like: 'What is currently available? Where are my drivers based? What is the best safe location to start journeys?" And most importantly, GET GOING! It does not always make sense to wait for the perfect electric vehicle to become available. The technology is developing so quickly, it will keep moving, so there is no best time to jump in as there will always be something new and better, best to just get started and make the change today.
Funding
As many of you might already know, the UK Government has announced that from 2035 all new cars and vans must be fully zero emission at the tailpipe. Sophie Adams from DFT explains that this objective does come with many funding opportunities: £2.8 billion worth of packages have currently been made available from the UK Government for cars, vans, trucks, taxis, motorbikes and busses. As for fleets, the government is supporting these schemes as a way to stimulate consumer uptake of zero emission vehicles by flooding the second hand car market with (ex-fleet) EVs. This supports companies switching their fleets and creates more affordable electric vehicles for consumers longer term.
The Challenges of charging stations
There are several key challenges to be addressed when thinking about transitioning to EVs. Per Regnarsson from ZEV Hub provided a very comprehensive overview of the situation.
Statistics show that whilst the majority of adults in the UK believe that EVs are the future, they also feel like the charging infrastructure is not there yet. Financing the installation of an adequate number of charging stations must be at least as important as financing the fleet. However, this does not seem to happen and there are still a number of issues to be addressed, such as:
Insufficient number of public charge points

Lack of reliability

Lack of charging stations at your employees' homes

Purchase price of EVs is still more expensive than purchase price of ICE vehicles

Finding the right sites for charging, where the traffic is, and where the consumer wants to go

How do you fit in a charging point with local planning authorities?
All these things add up to a market that is evolving but is still not there yet and is underinvested. However, more and more market participants are joining the EV market in an effort to reduce pollution in urban areas. There are currently 25,000 charging points around the UK and the estimate is that there are going to be 200,000 charging points nationwide by 2025 in order to catch up with the EV market. The number is expected to reach 2 million by 2030, so there seems to be a bright future for the EV market, and some big opportunities for infrastructure developers.
The UK Government policy on EV
Apart from making funding available, the UK Government is working tirelessly to ensure a seamless driving experience for fleet owners. In terms of policy, the following steps are being taken:
Funding for charging infrastructure

Ensure working, reliable and fast charging stations

Creating software and data to help fleet owners map their journey without worrying about charging

Home smart charging

Streamlining payment methods
All these different initiatives are being considered by the UK Government as a whole rather than singularly, and they are all aimed at meeting the 2035 net zero target; ensuring EVs are not only beneficial to the planet but are also able to provide the best possible driving experience to their owners.
Moving forward
Reset Connect is here to help you accelerate your journey towards net zero by creating valuable connections with those on their own EV transition and sustainable journeys. Collaboration is key if we want to shorten the timeframes for achieving our goals. ​​Find out more about the discussion and thoughts from the panel by watching the webinar 'Zero Emissions Mobility: Enabling the EV Transition' on-demand here.
Don't miss out on the chance to be a part of a large network of ground-breaking pioneers. Make sure you have signed up to our platform here, and make the most of the opportunity to connect and collaborate with our growing community of sustainable businesses and professionals on our platform including the speakers by clicking the 'attendees' button and messaging directly.