29 Mar 2021
Sustainability Strategy and the 5 steps Corporates are Taking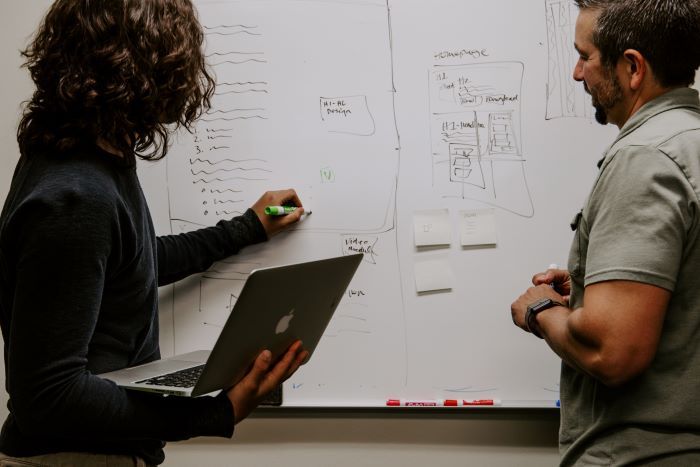 From Microsoft to Unilever and Stripe, they all have one thing in common, they're striving to drive sustainability across their businesses. We'll take a look at how all these leading companies are approaching it in 5 steps:
If you can't measure it, you can't manage it
Just like they are measuring their outbound calls, social media impressions, revenues and costs to stay ahead, these companies are measuring their carbon footprint. There are a number of tools to help you along the way like Climate Partner and free tools from the Carbon Trust. That's not all though, a critical part of the process is measuring their 'sustainability risks' also. And given the money they are putting into this, companies foresee some significant risks. Whether it be physical risks like extreme weather events, the reputational risk from unsustainable supply chains or regulatory risk, through changing policy they all form part of their strategies.
Watch out in future posts for more on carbon footprinting and measurement including the rather dull-sounding but crazy important 'GHG protocol' (we'll do our best to make it interesting).
Create targets and set a roadmap
The other thing all these leading companies have in common is that they have set themselves pressing targets alongside detailed roadmaps to get there. So you know where you are as a company, now comes setting a strategy including targets and a roadmap. Just like you set revenue targets every year you can integrate carbon targets also. Through careful planning, you'll quickly identify ways to reduce down your footprint and opportunities to improve efficiencies. This could be through a range of areas from supply chains to energy providers. A number of companies use Sustainability Consultants to help steer and accelerate this process, like South Pole and Ecoact who have built up a knowledge base through their different company engagements.
All this is then put into timelines with budgets and assigned responsibilities. Responsibility is key here also, one of the leaders in the space, Unilever, has built a culture of 'democratising sustainability' by making continuous sustainability improvements a responsibility across the company.
Targets are so important as a tool to drive action across organisations internally. A leading example is Microsoft who is targeting an ambitious goal of becoming carbon negative by 2030. Their carbon footprint calculations all use what's known as the GHG protocol. This is the accounting standards for measuring a company's carbon footprint. By adopting this format you can also set yourself key targets inline with the science-based targets initiative. The initiative allows companies to validate their carbon footprint reduction targets and adjust them to be in line with the Paris Climate Accord Goals, to limit temperature rises by well under 2 degrees. 634 major organisations have already signed up.
Climate action begins
This is where the important action happens. If you are just setting out you'll have identified a load of quick wins. These are really important to build some momentum internally. The planning exercise will also have identified some of the bigger challenges that you can start to mitigate.
Some of the quick wins include switching to renewable energy, it's cost-competitive and can have a big initial impact on your footprint depending on your business operations. For more information on this for large energy users, the RE100 initiative helps businesses approach this. Your supply chains will also have a number of areas where you can make quick progress. We'll be going into a lot more detail on this in later articles.
Finance Climate Action
Most businesses will tend to have a portion of their carbon footprint that is just hard to shift, due to lack of affordable climate positive options. An example is in the construction industry where affordable alternatives to materials like steel and cement are not currently available.
Whilst alternatives are being developed however, a number of companies are looking to find other ways to contribute and this is where climate financing can come in. This could take the form of strategic investments into adjacent industries affecting their footprint. A great example here is Schneider Electric's partnership with Sustainable Ventures around a net-zero homes challenge for start-ups. This creates a focus on the need for innovation in some of the hard to solve areas and insight for companies like Schneider Electric.
It can also take the form of funding projects to offset those remaining GHG emissions that companies emit. For example, Stripe is investing $1mn per year into currently expensive Carbon Capture technology with a goal of moving the technology forward. Other companies are purchasing carbon credits direct from voluntary markets like Gold Standard who also verify the legitimacy of such credits.
Spread the word
In the race to net zero, we need everyone to stand-up which is why it's important that companies across industries are vocal and transparent about their successes. Companies are doing this in a few really key ways, but the big one is to make public your plans and show the world you mean business. Again you can see this through the Science-Based Targets Initiative.
Secondly, businesses that are really uncovering true value are those whose workforce really knows about what their company is committing to and participate in this process. You may well find some new additions to social media to spread the word also.
Finally, companies can join industry working groups and contribute to change. A good example is across the finance industry and the Climate Action 100+ group who are using their collective power to demand 3 key things from big business. Collaboration often unlocks a huge amount of value in the sustainability space where solutions need consensus and scale to become effective.
It's an incredibly exciting time to be a business leader as we transition to a net-zero world. This disruption will cause much volatility with new market leaders emerging. Putting together a multi-stakeholder strategy using these steps helps companies uncover real opportunities and can guide these changes.
Wherever you are on your sustainability journey, there are tons of opportunities to make a business impact. Whether your key driver is saving money, creating competitive advantage, making your business resilient, leading your industry forward or doing good, it all starts with measuring your carbon footprint. Sign up to the Reset Connect newsletter for more information and inspiration on what other businesses are doing on their sustainability journeys.