11 Nov 2021
COP26 Highlights: key announcements from the world's leaders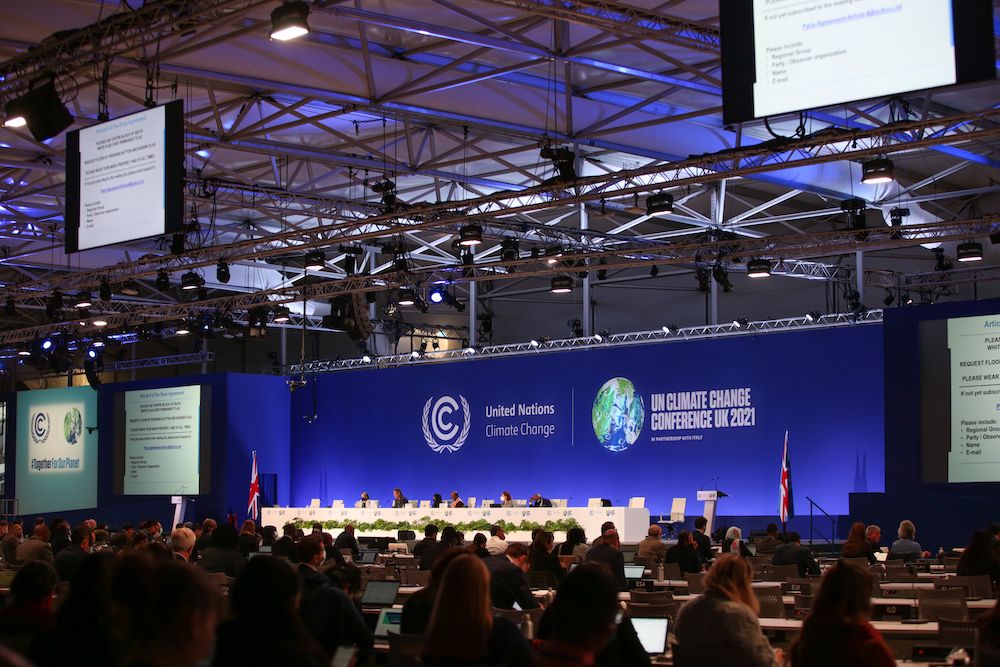 As COP26 comes to an end, we are left with a raft of new pledges and collaborative efforts to tackle some of the world's most pressing environmental issues.
Sir David Attenborough told delegates that bold action is needed to save the planet and "we need to act quickly" during a powerful opening ceremony on Monday.
Amongst the many commitments taken and goals set, it is easy to feel overwhelmed. Luckily, here are 6 key announcements worth mentioning (source Edie):
India targets net-zero by 2070
Last Tuesday, India's Prime Minister Narendra Modi set the country's first net-zero target for 2070. The date, which is much further in the future compared to the 2050 commitment made by the EU and USA, was heavily criticised considering India is the third-largest emitter despite being classed as a developing country.
However, China and Saudi Arabia are both targeting 2060. Many claim that 2070 is a much more realistic timeframe.
The Glasgow Breakthrough Agenda
The Glasgow Breakthrough Agenda has seen more than 40 world leaders commit to deliver clean and affordable technology and solutions by 2030.
The agreement has been signed by countries that represent more than 70% of the world's economy, including the UK, US, India and China. It is designed to support the global efforts to halve emissions by 2030 and keep 1.5C alive.
A near-global pledge to end deforestation
Another key issue addressed was the urge to end deforestation; world leaders representing more than 100 nations have pledged to end deforestation and reverse land degradation by 2030.
On the same day the commitment was made, it garnered financial support of £8.75bn from national governments and £5.3bn from the private sector. The UK Government is providing £1.5bn to the initiative.
UK pledges £3bn for international climate aid
As Boris Johnson took to the stage at the opening ceremony of COP26, he announced a new UK-based Clean Green Initiative (CGI) that will aim to scale up private investment in low-carbon and sustainable infrastructure globally. The CGI will see the UK deliver more than £3bn in climate financing over the next five years to support developing countries. This will include a new £200m Climate Innovation Facility.
UK ups requirements for corporate climate disclosure
Chancellor Rishi Sunak announced that the UK "has a responsibility to lead the way" on climate disclosure. He also reiterated the recent publication of the Roadmap to Sustainable Investing, which confirms that transition plans will be mandated for large firms in high-emitting sectors.
The latter will be required to meet these requirements by 2023. The UK Government has also developed a science-based 'gold-standard' verification scheme for the plans, to safeguard against greenwashing.
Methane emissions in key nations to be cut by 30% by 2030
Back in September, the EU and US spearheaded a new Global Methane Pledge, jointly stating their intention to slash methane emissions by 30% by 2030. On November 3rd, the EU and US were joined in their pledge by more than 100 of the UN's 193 member states.
Nations, philanthropists, investors launch clean energy coalitions targeting billions
The Bezos Earth Fund, Ikea Foundation and Rockefeller Foundation have forged a major new alliance aiming to mobilise $100bn for renewable energy, other low-carbon technologies and green jobs. The initiative is called the Global Energy Alliance for People and Planet (GEAPP).
Separately, the governments of India and the UK have launched a 'Green Grids Initiative' that will be aimed at accelerating the construction of new renewable energy infrastructure.
Other key points discussed:
A £12bn funding pot to assist reforestation
In support of the near-global pledge mentioned above.
GFANZ reaches $130trn in assets
The Glasgow Financial Alliance for Net-Zero (GFANZ) which launched in April with the aim to unite the global financial sector in transitioning to net-zero portfolios by 2050, now represents more than $130trn in assets under management.
WBCSD calls for Corporate Determined Contributions to the Paris Agreement
​​The World Business Council for Sustainable Development (WBCSD) launched the "Business Manifesto for Climate Recovery" with the purpose of capturing private sector progress in the global climate recovery.
For more conversations around climate action and what businesses can and are doing please see our upcoming and previous webinars and articles. You can also join the Reset Connect community to connect with like-minded professionals and businesses prioritising sustainability. To see the full Edie article on announcements made at COP26, click here.