20 Jul 2021
Circular economy explained; is it the future of business?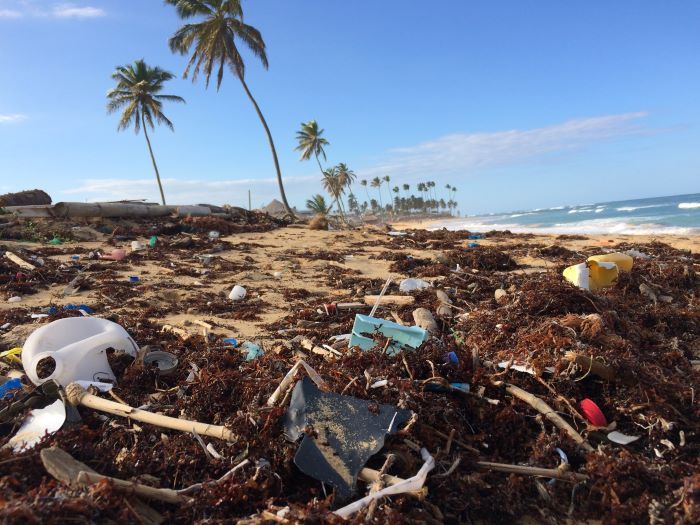 You may have heard of the circular economy. This model proposes a regenerative, economic system that benefits businesses and the environment echoing self-replenishing circular systems found in nature, such as the carbon cycle. In this article, we explore the key concepts and why businesses should start working towards this model.
Key Concepts
The current linear model results from business practices that adopt a take-make-waste attitude. Raw materials are extracted using high energy processes and are made into products that are not designed for longevity but to be simply discarded mostly on landfills or incineration.
The three main principles of the circular economy model as noted by the Ellen MacArthur Foundation are:
Keep materials in use

Design out waste and pollution

Regenerate natural systems
In a circular economy model, materials do not lose value and are re-used to make a new product. This model distinguishes between biological materials, which are biodegradable and can be returned to the natural environment, and technical materials, which are comprised of plastics, metals and synthetic chemicals that must be continuously recycled to maintain value. This means durability, remanufacturing and recycling are designed into the product from inception. This leads to the phasing out of waste, which is known to release hazardous substances through mixing of toxic waste and causes pollution of land, air and water disrupting ecological systems, and taking up valuable land. The third principle, the regeneration of natural systems, focusses on practices that actively improve the environment rather than just limiting the negative consequences such as renewable energy usage.
Benefits
The fluctuation of the cost of raw materials is caused by many factors like international conflicts, recessions, natural disasters and changes in supply and demand. This uncertainty can put immense pressure on global supply changes as evidenced by the Coronavirus Pandemic. A circular approach incorporates longevity and resilience into the fabric of a business and creates more robust self-sufficient supply chains. With the model's constant repurposing of materials and limited wastage, economic benefits include substantial net savings of materials, lower production costs and economic growth due to a ripple effect from the changes in global supply and demand. Another benefit is the vast job creation potential! Higher skilled jobs in recycling and remanufacturing present vast innovative opportunity as well exciting, new roles in emerging fields such as renewable energy, green finance and electric vehicles.
Environmental benefits of a circular model include reduced carbon dioxide emissions with the Ellen MacArthur Foundation finding that a circular economy development path could halve emissions by 2030 in Europe. Other benefits include conservation of ecosystems due to reduced material extraction, higher land productivity and better soil health given the disposal of biological materials through composting or anaerobic digestion.
Design
Designing with purpose is imperative to the circular economy. Important design decisions must factor in the impact of manufacturing, user needs, any unintended consequences and what happens when the product is no longer needed. We have discussed on our site why design is the most important piece of the sustainability picture. The concept of selling a service rather than a product has gained traction over the last few years with more companies adopting subscriptions, rentals or leasing. Longer relationships between suppliers and consumers are forged creating a deeper commitment to ensure products are of a high standard, which in turn increases the profitability of the product as durability means more rentals and less spent on creating new products. The use of the rental model is being seen in the fashion industry and even in furniture rentals as seen by Ikea's trials.
Businesses With a Circular Approach
Designing out waste is at the heart of Winnow, a company that develops smart meters for commercial kitchens to analyse food waste informing menu design and food preparation. By incorporating AI technology to accurately categorise food waste and learning to quickly identify food based off previous data, kitchen staff spend less time on training and data entry without sacrificing accurate food waste analysis. Winnow's data boasts that the average kitchen waste can be halved within 6-12 months equating to an average savings ranging between $5000 a year for smaller operational sites to $50,000+ for large hotels and restaurants. Given the global operations of Winnow, they have a variety of jobs on offer from London to Romania.
A company that focusses on the concept of keeping products in use is FLOOW2, a B2B platform that allows companies from various sectors to share surplus equipment, skills and personnel, building on the collaborative consumption seen in B2C companies. FLOOW2 believes that sharing assets is vital to the transition to a more circular economy in which sustainable business models are the norm. FLOOW2 facilitates the shift from ownership to access whilst opening up the opportunities for companies to rent surplus equipment or personnel. The platform also provides other services such as track and trace on assets and online payment services. This service empowers many smaller players to work together to conduct business and represents the opportunity for professional collaboration, something we at Reset Connect are very passionate about.
How can businesses start working towards this?
Now that you can see the undeniable benefits of a circular model, how do you and your business start to shift towards this?
Review the design of your products using circularity principles
You will need to review the entire design process of your products and think about ways to close the loop. How and where do you obtain materials from? Which materials are recyclable, can be broken down into nutrients and which materials need to be phased out? How can products be designed so they can be easily disassembled and reused? How can waste be fed back into the system and materials be kept in use? Mobilise all stakeholders involved in the design process, such as R&D, the financial team and project leads.
Assess the sustainability of your supply chains & develop partnerships
Engage with your supply chains by asking them to assess the sustainability of their own operations through questionnaires and surveys. Identifying shared areas of improvement will create stronger partnerships. Collect data and continuously evaluate operations. Share this information with your partners and embrace any obstacles as opportunities.
Have a pitch meeting with your colleagues to set your circularity vision
Collaboration is key! Introduce circularity to all your colleagues. Encourage big picture questions, ideas and discussions. Why do you want to shift to a circular model? How can existing challenges in your business be tackled by a circular approach? What are the benefits for your business? A more specific business plan can only follow once everyone understands the value in this model for your business. Some strategies to consider are the rental model, collaborative consumption (either with consumers or other businesses), incentivised returns, a made to order approach or switching to a dematerialised service if possible.
Once you have a clear vision, it is time to start setting realistic (but bold) goals. The beauty of this model is the opportunity to create new business models, new business concepts and new ways of thinking. What are your company values and how do they align with circularity? Which stakeholders need to be involved with which steps? Are you going to focus on a specific social/environmental goal like adopting renewable energy or improving employee well-being?
Join a community of like-minded entrepreneurs and businesses
The purpose-led businesses we spoke to in our webinar highlighted the support and the wealth of experience of the B Corp and start-ups community. The linear model is so deeply embedded in our economic system that you will need a community to begin the transition to a circular economy.
We at Reset Connect are devoted to collaboration. We have created a space where innovative businesses can support each other in achieving their sustainability goals. Following the success of our London Climate Action Week webinars, we have lots more planned! If you want to hear about the circular economy in action from industry experts, watch our purpose-led business webinar "Winning Formulas to Close the Loop" on-demand here. We hear from Borobabi, DryGro, Chainable, Matchable and COOK on their circular business models, the challenges they've had and tips for other businesses.
Circularity is essential for the future of business and collaboration is key to accelerating this change.
Don't miss out on the chance to be a part of large network of ground-breaking pioneers. Make sure you have signed up to our platform here, and make the most of the opportunity to connect and collaborate with our growing community of sustainable businesses and professionals by searching the 'attendees' tab.