31 Aug 2021
Britain's energy inefficient buildings and how to fix them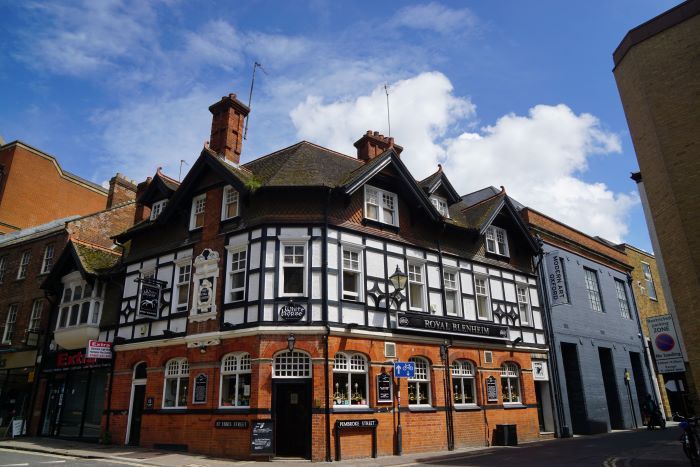 In the UK, efforts to decrease building related emissions has been very slow in the last 10 years with only a 10% reduction. This stalled effort together with the increasing likelihood of extreme weather events means that our buildings are not equipped to withstand the effects of climate change and run efficiently thereby putting people at risk. In the UK, according to The Met Office, the UK is 7x more likely to experience heavy rainfalls and flood and by 2050 heatwaves are likely to occur every other year.
What's the problem?
Domestic heating is responsible for 15% of the UK's greenhouse gas emissions and is the biggest source of CO2 in most homes. This is the first place to start to improve the environmental impact of buildings as heating is also one of the major consumers of energy. In the UK, 78% of total energy used for heating in buildings comes from gas, despite the availability of more sustainable options like electric or even hybrid heating systems. Gas heating involves the boiling of water, powered by a greenhouse gas, usually natural gas, which is circulated through radiators and pipes to warm a building. When you think about how a building naturally loses heat coupled with poor insulation and outdated heating systems (many poorly built buildings date back centuries) you can see how the UK has some of the least energy-efficient buildings in Europe.
Government action
The need for greener buildings is highlighted in the government's 'Ten Point Plan for a Green Industrial Revolution' unveiled last November. The plan focuses on improving energy efficiency of existing buildings through the extension of the now closed Green Homes Grant, which offered homeowners vouchers of up to £5000 to make homes more energy efficient, the public sector decarbonisation scheme, focused on reducing emissions in schools, hospitals and public buildings, and increasing energy efficiency requirements for private sector landlords.
The government also aims to install 600,000 heat pumps per year by 2028 and are still discussing whether to pursue hydrogen heating, electric or a mixture of both. Heat pumps are greener alternatives to boilers and work by extracting heat, either from the air or the ground, to heat your home. They can be up to 300% more efficient and can last for several more years than a conventional boiler. Heat pumps are best suited to well-insulated properties highlighting the importance of good heat insulation as well as renewable, more efficient energy sources. Homeowners can apply for the Renewable Heat Incentive to help offset the cost of installation of heat pumps.
Renovating existing buildings
To achieve national net-zero targets, the government has set an ambition for all homes to meet a minimum of Energy Performance Certificate (EPC) band C by 2035. An EPC rating measures the energy efficiency and environmental impact of a building with 'A' being the highest and 'G' being the lowest rating. To find the EPC rating of your building you can search the Landmark Register (if you live in England, Northern Ireland or Wales) or the Scottish EPC Register (if you live in Scotland). Retrofitting and decarbonising existing homes is predicted to create 100,000 jobs as well as cut people's energy bills so what are some retrofitting techniques you can do for you own home or office?
Insulation and draught-proofing buildings are simple ways to reduce heat loss thereby keeping energy bills low and reducing your carbon emissions. This includes roof and loft, cavity wall, solid wall and floor insulation as well as double and triple glazing. Even insulating your hot water cylinder could save you £18/year in heating costs and 110kg of carbon dioxide emissions. For information on government funds and other schemes that could help you with maximising energy efficiency, check out Ofgem's advice page. You can increase the flood resilience of buildings through measures like removable air brick covers, treating wooden floors to limit water damage and by creating green outdoor spaces to limit the impact of flooding. Did you know that trees reduce surface water run-off 80% more than asphalt?
Retrofitting buildings with updated technological fixtures, such as smart meters, low energy lighting, water saving taps, also improves the efficiency of your home. The UK government has set the aim for energy suppliers to replace all traditional meters by mid-2025 as smart meters encourage good energy habits through tracking your usage, provide accurate bills and are estimated to decrease emissions from buildings by 24%. There is no up-front or separate cost for installing and maintaining a smart meter as this is managed through energy bills. Contact your energy supplier for more information on installing a smart meter in your business or home. As more millennials get onto the property ladder, the demand for energy tracking tools will increase to accommodate a more environmentally conscious demographic so the opportunity in this sector is abundant for potential businesses. We have discussed renewable energy before and expect to see onsite generation of renewables more commonplace in larger establishments to boost a building's self-sufficiency.
Innovations
Whilst there are many practical solutions to adapt an existing building to be more sustainable, there are also a lot of creative, innovative solutions to retrofitting and renovating. One such example is amphibious architecture which is a flood mitigation strategy whereby a building floats on the surface of rising water rather than succumb to immense water. The trends in eco architecture are moving towards fully sufficient, net-zero homes but so far, these technologies are only limited to special, newly built projects. Take the award winning Noom Project in Mexico, a sustainable apartment complex, which boasts solar photovoltaic panels, insulated green roof and natural air purification through its unique outer layer of vegetation to name a few cool sustainable strategies. Other common features of these kind of projects rainwater collection systems, use of recycled and repurposed materials in construction and the increasing prevalence of AI in buildings to help with everything from security to daily assistance.
We will explore what buildings will look like in the future to showcase the truly inspiring work done by architects and engineers in another article. Right now, it is important that current buildings are updated to meet modern environmental and economical standards. From receiving an up-to-date EPC rating for your building to insulating water pipes to slow down heat loss to even replacing your old boiler, what small step will you take today to make your building more energy efficient?
Join us at Reset Connect by signing up to our newsletter and online community to stay updated on current innovations in the field of sustainability and learn how you can apply these principles to your business today.