01 Oct 2021
Blah blah blah: Climate action efforts blasted as "empty words and promises"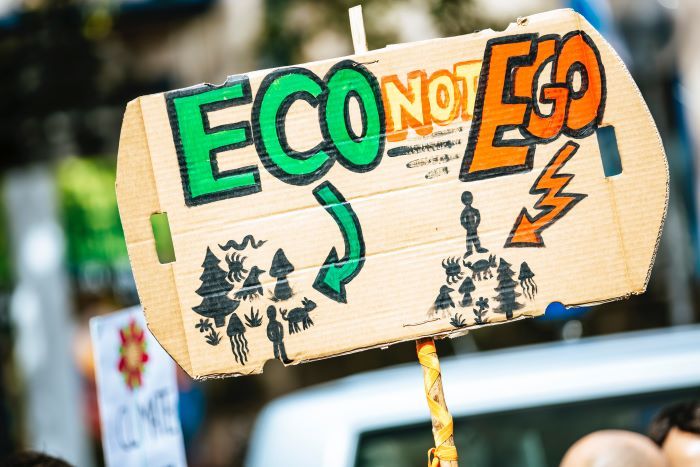 Activist Greta Thunberg blasted world leaders for their lack of action in the fight against climate change at the Youth4Climate Conference in Milan.
In a scathing critique, Thunberg said "They've now had 30 years of blah, blah, blah and where has that led us?...Our leaders' intentional lack of action is a betrayal toward all present and future generations." Thunberg even quoted Boris Johnson's famed slogan "build back better" as well as other buzzwords like "green economy" as "empty promises" that lack any sort of plan or action.
Thunberg's derision comes in the build up to COP26, taking place on October 31st, where more than 200 world leaders will discuss how to accelerate actions towards achieving the goals set out in the Paris Agreement.
The key goal from the Paris Agreement states global temperature increase needs to be kept "well below" 2°C and limited to 1.5°C. Significant, bold measures will be needed to keep this target within aim as many officials from the UN, UK and US said COP26 will not produce a breakthrough in achieving goals within the Paris Agreement but the target of limiting global temperatures to 1.5°C is still alive.
Thunberg rose to fame after a school-day strike outside the Swedish parliament in 2018 went viral inspiring and mobilising thousands of young activists around the world. Her passionate speeches and her youth highlights the immediacy of climate change as Thunberg will be around to feel the climate extremes. And the future raises some concerns. New research by Science showed that children born today will face a disproportionate increase in floods, heatwaves, droughts, wildfires and crop failures as a result of climate change.
But let's not despair. Thunberg states, "Hope is not passive...Hope is telling the truth. Hope is taking action. And hope always comes from the people." So what are we doing?
Here at Reset Connect, we have been growing our own community of like-minded, empowered people who want climate action. We believe that when people have the information, the tools and the collaboration, the potential for positive change is immense! From clean energy to sustainably driven businesses, we explore a range of issues. So why don't you join our network and subscribe to our newsletter and see what events we have coming up and help us make change.
Story originally covered in The Guardian.