24 Jun 2021
Benefits of switching your fleet to Electric Vehicles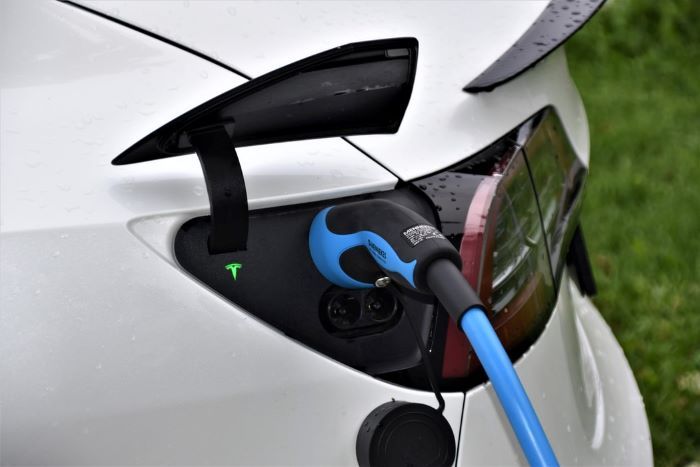 With the U.K. announcement to ban the sale of diesel and petrol vehicles by 2030 now has never been a better time to evaluate your vehicle fleet strategy. And there are significant benefits to switching your fleet to EV.
1. Become a sustainable and environmentally compliant business leader
Transport is now the highest emitting sector of the UK economy, accounting for 22% of total GHG emissions, 113 MtCO2e in 2019. Cars comprise 13% of the UK's GHG emissions, vans 4% and HGVs 4%. On top of this, petrol and diesel vehicles cause air quality problems that affect human health with 422,000 premature deaths in Europe alone in 2015. Electric vehicles are key to reducing down these emissions and cleaning our air.
What's more, transport electrification in large businesses goes a long way to gaining compliance with initiatives such as the Energy Savings Opportunities Scheme (ESOS) and gaining recognition under the new Streamlined Energy and Carbon Reporting (SECR) rules for large businesses.
2. Low emissions zones in urban areas are popping up everywhere
The Ultra Low Emission Zones across London were one of the first in the U.K. and this is being expanded out October to the North and South circulars. And they look set to not be the last, with Bath already having one in place. Birmingham recently launched its own Clean Air Zone, Bristol is set to launch a £9 fee in 2023 for high emitting vehicles in 2022, and with the entire Greater Manchester area in Spring 2022 also implementing their own system, the list goes on.
And with Oxford rolling out a fine system on anything that is not EV, the direction of travel looks electric! Future proofing your fleet against such fines makes business sense.
3. Reduce cost and generate revenue
The cost of EVs, charging infrastructure and batteries continues to fall as the industry starts to see economies of scale take hold. This means long term savings can be made by making the switch.
The important thing to note when considering EV's is to look past the purchase price. A recent study from Direct Line showed that in 2020, the average lifetime running costs - including purchase price for an electric car is £52,133, while an equivalent petrol model is £53,625.
A key factor in this is fuel cost, for EVs this starts at 3.5 pence per mile (ppm) on the average domestic electricity rate of about 14 pence per kWh. The equivalent rate is 11-14ppm to fuel a diesel car, making electric almost 4x cheaper!
Then there's the new benefit in kind tax scheme from the government, this means a mere 1% company car tax for the 2021/22 tax year which will lower further the cost of operating the vehicles for both employees and employers. To give an example, if you swap an employee's BMW 3 Series with a Tesla instead, that's the same as giving a £8,000 pay rise, assuming they're a 40% taxpayer.
And as the Class 1A National Insurance Contributions (NICs) for company cars are calculated using the Benefit In Kind tax band, organisations will pay a lower Class 1A NIC on pure electric vehicles.
To add further to this, electric vehicles are exempt from vehicle excise duty.
Then there are the car batteries. You can actually sell spare battery power from your EVs back to the grid via Demand Side Response and supply optimisation programmes if you have a large fleet. This is great if you have a vehicle fleet that lives back at base and vehicles are plugged in for longer periods of time.
4. Make your brand really stand out and add value
Climate change is in the news every day and the significance of transport means showing leadership through your choice of fleet can really help grow your brand. It's no secret I have a much broader smile when I see a Bulb advertised electric taxi or a Farm Drop electric van around London.
The other people who will really love it are your staff. Firstly, EV's are just a better drive, watch out for that acceleration from traffic lights. Also never underestimate the importance of allowing employees to have a bit of pride in the company they work for due to its sustainability leadership.
Today, some of the world's largest companies have signed up to transition their entire fleet over to EV by 2030. And with increased legislation around clean air zones only set to increase for the internal combustion engine vehicle as well as continued tax breaks for EVs, now has never been a better time to start planning your net zero transport transition.
If you'd like to learn more about the various benefits and challenges of transitioning your fleet to EV's make sure to subscribe to the Reset Connect newsletter.
Find out more about Green Transport and watch our free webinar on-demand by registering to our community of entrepreneurs