31 Mar 2022
An Introduction to Ethical Investing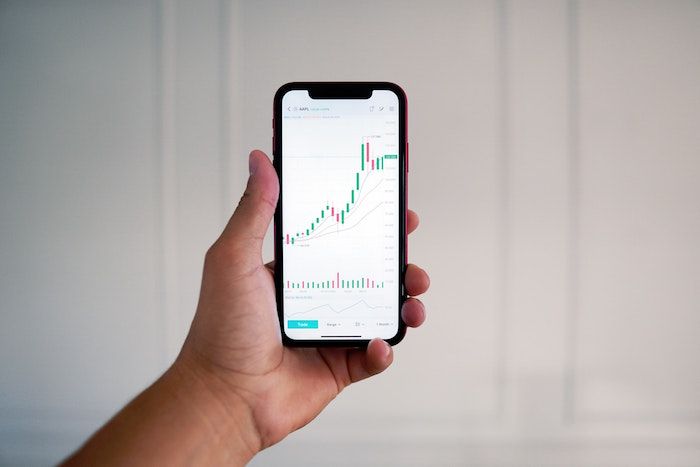 In 2019, BlackRock predicted that investments in ESG (environmental, social, governance) funds would rise above $400 billion over the next ten years. And in 2020, the Guardian reported that ethical investments were outperforming traditional funds.
Socially responsible investments (SRI's) otherwise known as ethical investments, are growing increasingly popular and with greater financial returns. Under the umbrella of SRI there is also community investing and the currently very popular, impact investing.
In short, ethical investments are a method of gaining financially whilst maintaining your moral principles. It's also a way of your investments not just making you money, but offering other positive returns to the rest of society.
SRI, ethical investing and the other related terms are often hard to pin down to a clear, agreed upon definition but the following article will try to offer a simple explanation for a few of them.
Socially Responsible Investing (SRI)
Socially Responsible Investing (SRI) is an umbrella term, somewhat interchangeable with "ethical investing". It refers to investments made into socially conscious areas of business that seek to have a positive impact on the environment, human rights, race and/or gender equality.
Unlike straightforward ESG investments, SRI avoids specific funds that don't align with socially responsible values. These socially negative areas could include tobacco, alcohol, gambling, arms or fossil fuels. However investors making socially responsible investments are not obligated to only make such investments or for them to make up a majority of their portfolio.
Although SRI's are getting steadily more popular they do carry risks, as when certain social values become less popular the related investments tend to fall in monetary value. Because of this there is a greater focus on ESG investment as it is considered to be an area that will remain relevant.
Social impact does not always go along with financial gain nor does financial gain always go along with social impact. It is the job of investors to do their homework to make sure they'll get a good return on a socially responsible investment.
ESG Investing
Investing in ESG is similar to general ethical investing in that it aims to make socially conscious choices about where your money goes, but it is more specific about what that means.
Companies are each rated on their performance in the three areas and given an overall ESG score. The environmental factor takes into account what, if any, measures a company is taking to mitigate their impact on the planet. The social factor considers the company's relationship to and treatment of their employees, customers, suppliers and local community. While the governance factor takes into account the company's treatment of its shareholders, the independence of its board of directors, diversity, transparency and conflicts of interest. Each rating agency uses a slightly different methodology to calculate the score but all consider the E, S and G factors. Agencies tend to disagree as the ratings are fairly subjective. Companies are also compared to others in their field rather than compared to business at large, this means companies who are better than their peers but worse that most businesses could still be given a good ESG score.
This ESG score is used to determine which companies are socially responsible investments but as previously mentioned, this method has its limitations.
Community Investing (CI)
Community investing (CI) is a subcategory of SRI, which is largely implemented to improve infrastructure and services of low-income communities. This in turn improves the lives of local people whilst also offering a financial return.
Especially when done close to home this form of investing allows you to see the result in real terms. However, often the businesses you are lending to are considered too risky by traditional lenders and sometimes these are low-return investments. To manage this risk, community investment often only takes up a fraction of a given portfolio. While the rest of the portfolio can and should still be socially responsible.
Impact Investing
As a subcategory of SRI, impact investing has many similarities however where it differs is that it favours investments that make specific positive changes and achieve outlined goals. The objective of impact investing is to help businesses to accomplish goals that will benefit society and/or the environment. Of course, as with all investments there is an intended financial return, however the focus on impact investing remains on bringing about positive change and solving global problems.
Patagonia has a venture capital fund called Tin Shed Ventures that they use for sustainable projects and impact investments. They invest in start-ups who are solving problems related to climate change. One such project is Tersus Solutions, who wash clothes with liquid carbon dioxide instead of water which conserves both water and energy. They also invest in a company called Bureo who convert discarded fishing nets into consumer products. This is the sort of investment that should be encouraged more, and the sort of spirit that we should all be taking on board for our businesses.
The term conscious capitalism was coined by Whole Foods co-founder John Mackey and marketing professor Raj Sisodia, who went on to found a non-profit under the same name. It states that while businesses should pursue profit they should also consider their employees, wider society and the environment. In every aspect of business, changes can be made to make positive impacts on the world. We should make business decisions through the lens of understanding the importance of profit whilst also understanding the importance of working to tackle the climate crisis.
If you are interested in learning more about how you can incorporate ethical investing and other sustainable practices buy a ticket for Reset Connect, 28-29 June. The event will bring together start-ups, investors, climate innovators and industry leaders to bring about meaningful change, establish a green economy and speed the transition to net zero.