17 Mar 2022
10 Net Zero and Carbon Offsetting Myths Busted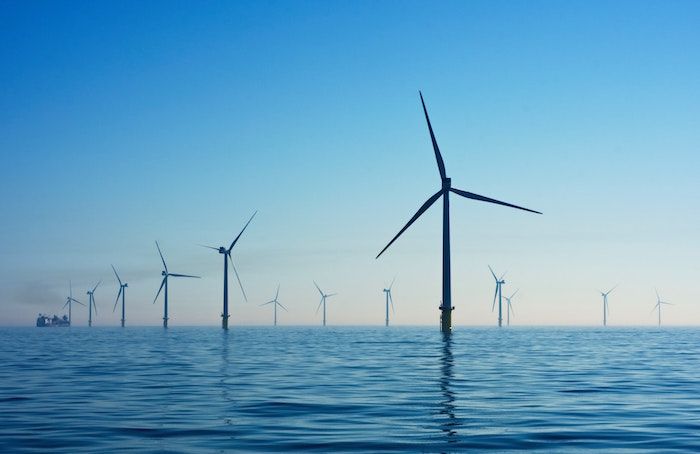 Every business's journey towards net zero needs to take advantage of carbon offsetting. It is the most effective and immediate step a business can take to improve their carbon footprint. Despite its merits many businesses are still reluctant to offset.
Although offsetting isn't going to solve all our problems, it can play an important role in our businesses climate strategies. We spoke to ClimateCare who shed some light on some of the myths that are stopping businesses owners from offsetting.
Offsetting won't tackle climate change
It is not a stand alone solution but offsetting does make a difference. Reducing our emissions generally takes time which we are increasingly running out of. Offsetting provides immediate results and buys you time to work on permanent, long-term solutions. WWF, SBTi, Oxford University, the UN, and the Taskforce on Scaling Voluntary Carbon Markets have all agreed that offsetting is necessary on the journey to net zero.
We just need to reduce our carbon footprint, not cut emissions
We need to do both. Even the most eco-conscious person is responsible for some emissions, so although we can't get rid of them all together, we can offset them. To achieve climate neutrality we have to offset the emissions that can't be reduced.
Carbon offsetting should be a step by step process
In order to achieve net zero, businesses must measure and disclose their emissions, and set science-based targets for reduction. They must take the appropriate action to reduce emissions and offset what is left over. It's not a step by step process but rather a whole set of tasks carried out simultaneously. There simply isn't time to take it step by step, the climate crisis is a major issue that we need to address at speed.
Carbon offsetting is just a guilt free way to carry on emitting
Research shows that a typical offset buyer reduced 17% of their scope 1 (direct) emissions while the typical non-offset buyer reduced scope 1 emissions by less than 5% in the same year. Although it may seem that by offsetting, companies are just paying off their emissions, they are putting a voluntary tax on their carbon pollution that will increase over time. It's proven to be highly effective at focusing a business on reducing their emissions as it becomes the cost-effective thing to do.
Going climate neutral is just for CSR
CSR (Corporate social responsibility) plays a crucial role in increasing public awareness of climate change, however more recently it has been seen as a business-critical issue. Though of course, going climate neutral does have its benefits; it's known to build customer confidence in your brand, improve staff engagement and support growth. It's critically important we all act to tackle climate change and of course often for some businesses it starts with CSR but it often goes far beyond that.
Offsetting is too expensive
Polluting is cheap and therefore the financial incentive to stop is low. By choosing to offset, companies are voluntarily putting a price on their emissions and this in turn encourages them to reduce them, as it saves them money. In this respect, there is an argument that offsetting isn't expensive enough, as the more they have to pay, the quicker a company will reduce their emissions. It should be expensive to reflect the true cost of climate change.
We're all working from home now, so our footprint is low
As much as it seems that way, if we work from home we don't necessarily have a low carbon footprint. Digital technology makes up 3.7% of global greenhouse gas emissions. Streaming, sending emails, running video calls, storing data and updating social media all have a climate impact. We've written an article about how you can reduce these emissions, click here to read it.
There are no carbon reduction projects we can support in the UK
In the UK, there are carbon reduction projects available for your support. These projects do take a long time to produce results and require more up front funding, which therefore carry risks. Although the projects do exist in the UK, due to the fact that the government uses all UK based climate reductions for their offsetting, you cannot use these to offset your own business. There are international rules about where offsetting projects can happen, which is mostly in the developing world. Supporting carbon reduction projects in the developing world is a cost-effective way of reducing global carbon emissions, while funding projects with a great social impact, that work towards delivering the SDGs and help communities to adapt to the effects of climate change.
My business is too small to offset
Any individual and any business can play their part. Companies of all sizes have pledged to achieve net zero by 2030. No business is too small to offset. Of course, offsetting is only a first step but it's an important one that is necessary for us all to make.
Going climate neutral is the same as Net Zero
Climate neutral means you have offset the same amount of emissions you produce. Net-zero means you have reached science-based GHG/carbon reduction targets and compensate for all remaining emissions via GHG/carbon removal projects.
You can read an expanded version of this article by ClimateCare here.
If you'd like to learn more about carbon offsetting and how you and your business can make a difference on the journey to net zero, book a ticket for Reset Connect London, 28-29 June 2022. The event will bring together climate innovators, investors and industry leaders to fast-track the green economy and find new ways of tackling climate change.