Intelligent Communities Lifecycle (ICL) Digital Twin Suite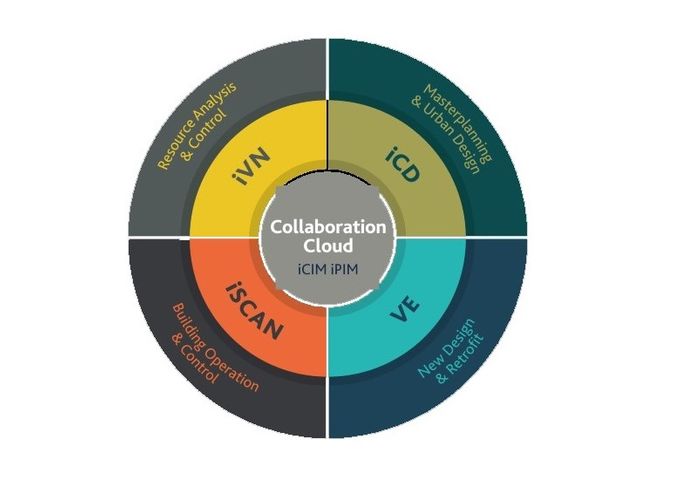 After more than a quarter of a century facilitating the energy efficient design of individual buildings across the globe with our flagship Virtual Environment (VE) software, now, with our ICL Digital Twin technology, we're tackling the built environment at scale with an entire suite of tools to model, analyse and continually optimise entire groups of buildings, portfolios, communities, cities and resource networks across their lifecycle. Providing a truly scalable solution to decarbonise the built environment.
Our tools integrate physics-based simulation with 3D models, real-time operational data, machine learning and AI, to provide a digital twin solution for the built environment that is unique to any other in today's market. An overview of our current products follows.