Carbon Data & Management Platform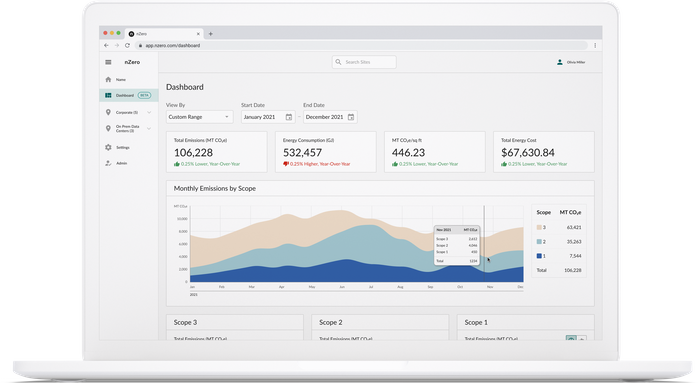 nZero customer benefits:
Reach net zero

Capture your real-time carbon footprint and allow your team to confidently create a carbon roadmap that will help reduce your impact.

Get actionable insights

Down to the hour, granular carbon insights allow you to easily identify emission hot spots.

Avoid greenwashing

Regulators, investors, and customers demand for organizations stop using outdated averages and start using best available data.

Disclose accurately

Built with the intention to align with the GHG Protocol. Reporting consistent with: TCFD, GRESB, CDP, SASB, and GRI.