01 Jun 2022
STAR Index at RESET Connect covering businesses concerns about growing risks within their supply chains and what toolkit is available to manage them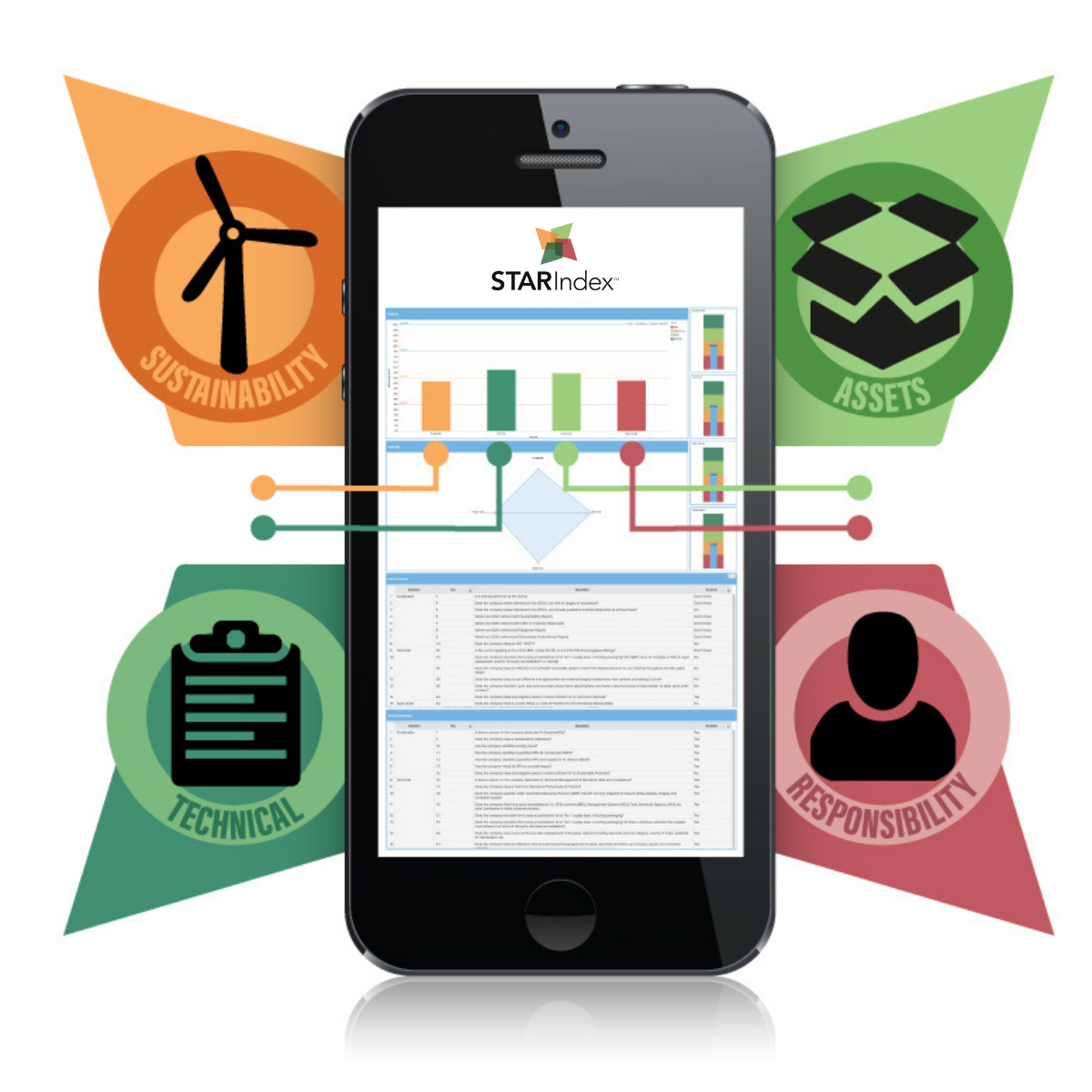 STAR Index are excited to be attending Reset Connect on the 28th & 29th June at ExCeL in London as part of London Climate Action week (LCAW). LCAW brings together leading climate professionals from across the globe to find practical solutions to climate change.
Reset Connect is the UK's largest sustainability ecosystem and green investment event and is the flagship event for LCAW 2022.
Bridging the gap between sustainability change-makers, business leaders, government, and funders, the disruptive new event provides insight into the very latest net-zero business solutions and financing opportunities to help implement them.
Reset Connect will bring together a whole host of individuals and organisations for two days of networking, to promote, share and discuss sustainable, low-carbon solutions and opportunities, and explore how these might be funded through institutional & impact investors, private equity & venture capital, and the financial adviser community.
Rick Sanderson – Founder and Head of ESG Partnerships at STAR Index will be taking part in a panel discussion on the Pioneer Stage at 14:30 on the 29th – more information about the discussion and panel participants can be found here:
PANEL DISCUSSION: Strategic Resource Management to Safeguard UK Agriculture and Sustainable Food Production
As the driving force behind STAR Index Rick brings over 25 years of supply chain industry expertise to the discussion including being the former head of Agri and Food for Mitchell's and Butlers alongside also being the BIAC Young Agri-Consultant of the Year for a Regenerative Agri project working with RSPB. His belief is that in increasingly fragmented global supply chains gathering data to provide actionable insight that enables you to manage and mitigate risk is not only good for business, but also for sustainability, the environment and humanity.
Rick will be focusing on businesses' concerns about growing risks within their supply chains and what toolkit is available to manage them. Relating the journey to climbing a mountain, and what steps are needed to achieve sustainability and ESG goals. Businesses need help and guidance to raise the bar and prove they are delivering social, environmental (or ecological) and financial or 'triple bottom line' benefits. There is room for optimism with tools and frameworks now available for companies to adopt good environmental, social and governance (ESG) through organisations such as B-Corp, also known as Benefit Corporation. While these can help companies to become more purpose driven, where do you start from and how do you chart your progress?
Our latest whitepaper addresses these concerns and provides a clear way to succeed in today's environment by getting a clear view from the top of the mountain.
Global trends show that businesses are continuing to make bold commitments to address ESG targets, and the UK AgriFood sector is leading the way. In order to effectively do this every business needs actionable data to drive progress. The comprehensive cloud hosted platform brought to market by STAR Index provides end users with all the actionable insight they need to manage wider risk in their supply chain.
Come and listen to Rick speak and pop by the stand to find out more about the opportunities to join our comprehensive Partner Programme and start using STAR Index to support your customers ESG and sustainability journey.
For media enquiries please contact
lauren@star-index.com
020 354 28770
NOTES FOR EDITORS
About Reset Connect
Metal Box Factory, 30 Great Guildford Street, London, England, SE1 0HS
p +44 (0)20 3026 0470
e hello@reset-connect.com
w https://www.reset-connect.com/home
(1) Reset Connect | LinkedIn
We work with entrepreneurs, investors, and businesses on their sustainability journeys to achieve positive impact.
Reset Connect have one of the leading networks of sustainable businesses and professionals across energy, mobility, infrastructure, transportation, heavy industry, business events & travel, green investment and purpose-led business in the UK, totalling over 50,000 people.
About STAR Index
Oak Business Centre, Ratcliffe Road, Sileby, LE12 7PU
p 020 354 28770
e marketing@star-index.com
w https://www.star-index.com/
(1) STAR Index | LinkedIn
Management of Supply Chain Risk through STAR Index delivers actionable insight across the wider risks within your supply chains, with an overview of representation, policies, activity and engagement across Sustainable, Technical, Assets & Environment, and Responsible Sourcing.
Delivered by the QADEX Group, with our proven track record in complex supply chain risk management, our intuitive, secure and supported platform engages your business and supply chain partners to deliver demonstrable improvements, therefore allowing you to map, manage and mitigate risks across any sector.