20 Jun 2022
See.Sense launches Commuter Platform during Climate Action Week: a new approach to reduce emissions and incentivise cycling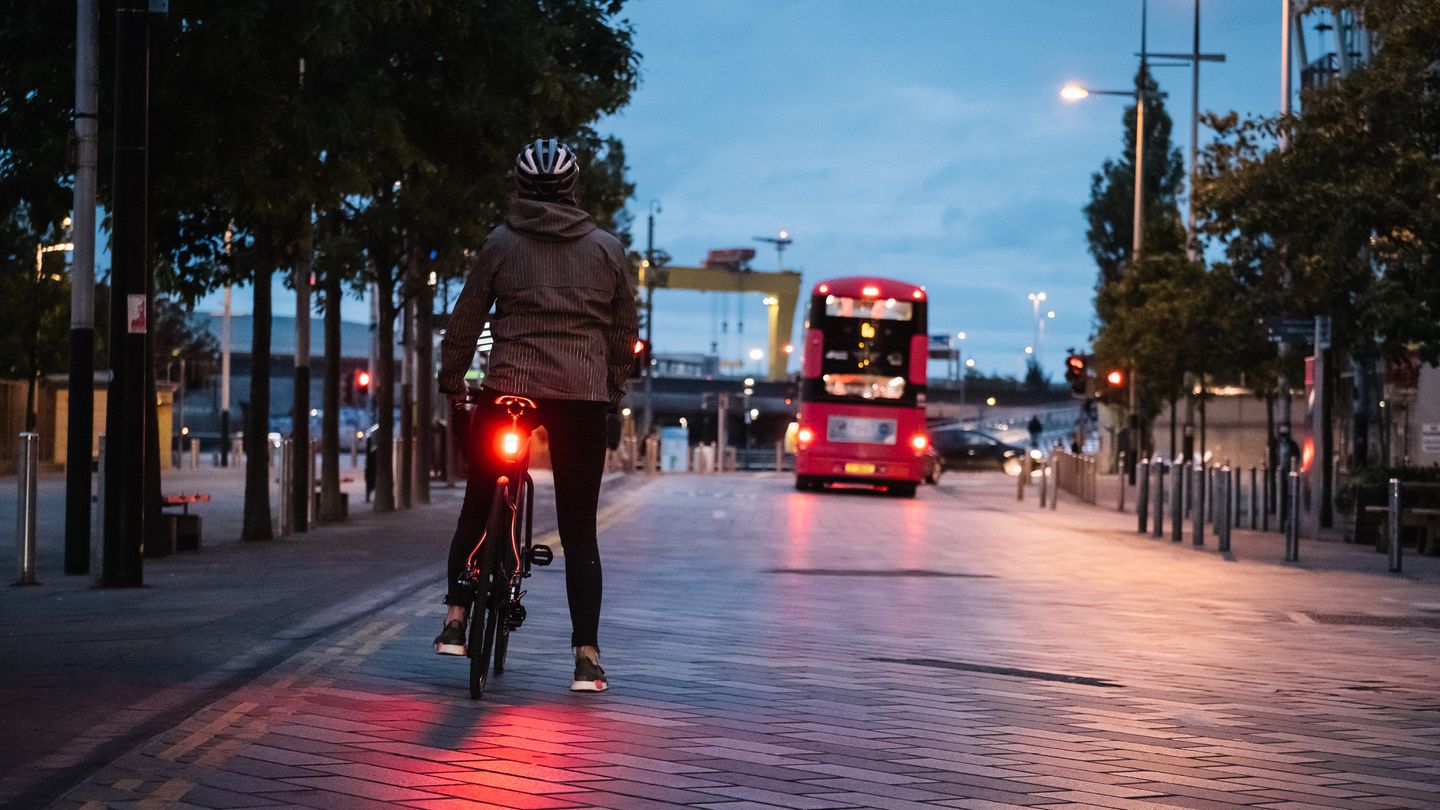 See.Sense are proud to launch an innovative new solution to help employers incentivise cycling and reduce their Scope 3 emissions at the Reset Connect conference in London on the 28-29th June. The award-winning micromobility technology and data company have chosen to launch the new "Commuter Platform" at the conference to demonstrate its benefits to organisations with a similar passion for sustainability. Reset Connect is the UK's largest sustainability ecosystem and green investment event, and places a spotlight on net-zero business solutions.
Through the Commuter Platform, businesses distribute See.Sense lights to employees, providing a tangible incentive to cycle. These high quality bike lights, developed by innovative UK company See.Sense, are already used by more than 100,000 cyclists world-wide and are the preferred bike lights to both British Cycling and Cycling Ireland. They not only keep cyclists safe by flashing brighter and faster during moments of danger, but also connect to an app to provide additional connected features for the rider such as crash and theft alerts. While riding, advanced sensor technology inside the lights also gathers detailed data insights into the experience of the cyclist. This data allows employers to access a personalised dashboard and monthly reports to track CO2 savings and administer reward schemes. By using the Commuter Platform, businesses will also be helping to create more livable cities by generating data that can be used by Local Authorities to transform infrastructure for active travel.
The See.Sense Commuter Platform is ultimately about helping businesses play their part in tackling climate change. Indeed, the need for businesses to do more has been brought into sharp focus this week by London Climate Action Week. With 68% of UK workers travelling to work by car daily, commuting represents an effective way for businesses to play their part in the fight against climate change. The solution offers businesses the chance to build back better following COVID, and provides a unique opportunity for forward thinking employers to encourage cycling and shape healthier commuting habits now that offices are returning to life.
The launch of the Commuter Platform builds on the success of a 2019 pilot project with Amazon Web Services in London, in which 200 AWS employees received a See.Sense light. The pilot provided AWS with a robust way for AWS to report on Scope 3 emissions, without the need for guesswork. Now, with companies across the UK and Ireland seeing employees return to the office, See.Sense is launching the scheme in full.
See.Sense Co-founder, Irene McAleese, adds: "We are extremely excited to launch our Commuter Platform, and build on the important work See.Sense has already undertaken with cities, fleet operators, and public bodies. Our Commuter Platform allows business and local authorities and local innovative companies to work together to create a future of active, sustainable travel."
See.Sense will be discussing the scheme in more detail at the Reset Connect conference, held in London, on 28th-29th June. You can visit their stand, located at Stand Number: M2.
- Ends -
About See.Sense
See.Sense is an award-winning micromobility technology and data company based in Northern Ireland on a mission to help more people move sustainably. Applying its patented sensor and AI-fusion technology, See.Sense creates innovative cycling products that help make cycling better for over 100,000 cyclists worldwide, and works with local authorities and micro mobility fleet owners to gather data insights to improve safety and better manage bike and e-scooter fleets. Founded in 2013 by husband and wife team Philip and Irene McAleese, the UK-based company now employs 15 people and has won multiple awards for innovation and product design. See.Sense is also the official bike light and data insights provider to British Cycling and Cycling Ireland.
You can find out more about See.Sense's work to make cycling safer, smarter and more convenient at seesense.cc.
Contact for more information
Irene McAleese, See.Sense
Email: irene@seesense.cc